---
Clemson Defensive Line
Clemson has some issues with talent and depth along the defensive line this season and this group has to be considered a question mark heading into the 2012 season.
Youth and inexperience are two words that can be used to describe this unit. There are 15 scholarship defensive linemen with only one upperclassman. Clemson has one senior, no juniors, seven sophomores and seven freshmen along its front.
At defensive tackle the Tigers have a grand total of one start and only 22 total tackles among the entire group.
There are two things the program has going for it though. First they have two of the best defensive line coaches in the country in Dan Brooks and Marion Hobby. Also, the committed class of defensive linemen who are set to sign with Clemson in February is the best in America.
Malliciah Goodman
Malliciah Goodman
Sr. Defensive End
#97 6-4, 280
Florence, SC
View Full Profile
Goodman is the most experienced member of this defensive front. In his career he has 122 tackles, 12 tackles for loss, five sacks, 27 quarterback pressures and four caused fumbles in 1,439 snaps. He has played in 41 games and has started 15 in his career. Goodman has lost 13 pounds and figures to have a great senior campaign.
Corey Crawford
Corey Crawford
So. Defensive End
#93 6-5, 280
Columbus, GA
View Full Profile
Crawford played in all 14 games as a true freshman but the Auburn game should be the first start of his career. Crawford had 29 tackles including two for a loss in his 252 plays from a season ago. He backed up Andre Branch
Andre Branch
Defensive End
#40 6-5, 260
Richmond, VA
View Full Profile last season but is ready to become a dominating end in his first season as a starter.
Tavaris Barnes
Tavaris Barnes
RS So. Defensive End
#6 6-4, 270
Jacksonville, FL
View Full Profile
Barnes was moved to defensive tackle after his red-shirt season but he is moving back to his natural position of defensive end in this camp. This move will enable a more athletic player to make more plays on the edge. Last year Barnes played in nine games and recorded seven tackles in his 73 snaps.
Vic Beasley
Vic Beasley
RS So. Linebacker
#3 6-3, 235
Adairsville, GA
View Full Profile
Beasley has moved to his third position since arriving at Clemson but it appears he has found a home as a pass rushing defensive end. A season ago he played in nine games and had two tackles on his 16 plays from scrimmage.
Roderick Byers
Roderick Byers
RS So. Defensive End
#92 6-3, 275
Rock Hill, SC
View Full Profile
Byers red-shirted last season at defensive end but has moved inside to defensive tackle. He is listed at 275 pounds heading into camp and has a chance to grab a spot on the two deep that is very inexperienced at tackle.
DeShawn Williams
DeShawn Williams
So. Defensive Tackle
#99 6-1, 290
Central, SC
View Full Profile
The Tigers have very little experience at defensive tackle. Williams is the most experienced and he has only played 138 snaps in his career. As a true freshman he played in all 14 games and started the Wake Forest game. Williams had 20 tackles and two tackles for loss in a very productive season. In fact he is the 13th leading returning tackler despite seeing less than 10 snaps per game last year. Williams saw his playing time increase as the year went on. Only once in the first seven games did he play in 10 or more snaps but 101 of his snaps were in the last seven games of the season.
Grady Jarrett
Grady Jarrett
So. Defensive Tackle
#50 6-0, 290
Conyers, GA
View Full Profile
Jarrett is the second most experienced defensive tackle entering camp. As a true freshman he played in nine games and totaled two tackles in his 61 snaps. He played well in the spring and emerged as a starter at one tackle spot.
Josh Watson
Josh Watson
RS So. Defensive Tackle
#91 6-4, 290
Wilmington, DE
View Full Profile
Watson was a highly recruited player out of high school but he saw very limited action as a red-shirt freshman. Last season he played 21 snaps in five games and did not record a tackle. New defensive coordinator Brent Venables speaks highly of Watson though and looks for him to compete for a large number of snaps as a sophomore.
Jerome Maybank
Jerome Maybank
RS So. Defensive Tackle
#96 6-4, 345
Pawleys Island, SC
View Full Profile
Maybank came from a small high school and needed a red-shirt season last season. Because of depth issues, Maybank has a great opportunity as a red-shirt freshman.
The Freshmen
Clemson may count on more freshmen again this season. Martin Aiken
Martin Aiken
Fr. Defensive End
# 6-3, 250
Bamberg, SC
View Full Profile is a quick defensive end that will attempt to avoid a red-shirt this season.
Kevin Dodd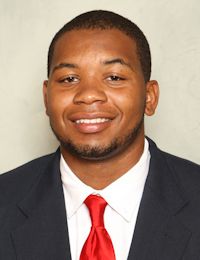 Kevin Dodd
Fr. Defensive Line
# 6-5, 280
Greer, SC
View Full Profile has not played a lot of football so far but he came in the spring and should benefit from the extra work in the spring.
D.J. Reader
D.J. Reader
Fr. Offensive Line
# 6-4, 330
Greensboro, NC
View Full Profile is a very athletic defensive tackle that has the size and strength to compete for early playing time at defensive tackle.
Carlos Watkins
Carlos Watkins
Fr. Defensive Line
# 6-4, 285
Forest City, NC
View Full Profile could have signed with any program in the country. He is the highest rated defensive line prospect in camp this year.
Shaq Lawson has missed some time because of clearinghouse issues but depth issues may present Lawson with a great opportunity as well.
The Brad Hughes All-State Insurance Agency
Prayer List
We have started a prayer list on the blog. Here are the guidelines:
If you are offended by prayer or prayer lists then I apologize in advance. The blog is free and the prayer list will be on the bottom of the page so you don't have to read it.
If you would like to add someone to the list please email me at mickeyplyler@hotmail.com
*Please let me know when it is appropriate to take the person off of the prayer list.
Those who need our prayers include:Finn Brookover, Mary-Louise Pawlowski (John's daughter), Jo Ann Bachman, Kenneth Bryant, Pruitt Martin, Got igers and his family, David Rowland, Leonard, Gillespie and his family, Jim S, Daniel Rosborough, The Huffman family, Nancy Winkler, John Reeve, Ethel Southard, Vinnie Brock, Kaitlyn L, Susan Miller, Joyce Harley, Steve Proveaux, Jeffrey Greene, the Hutto family, Sherl Drawdy, Caleb Kennedy, Teresa O'Connor, Matt Jacobs,Perrin Seigler, Candee Massee, Lindsey Jordan, Sam Catoe, Tyler Felch, the Nicolopulos family, "the Jacksonville, FL guys", Kim Sims, the Coyle family, Ryleigh Tedder, Steve Lee, Kelly Trakas, Jimmy Moore, the Thomas. V Family, Emary Claire Young, Kitty Bowers,Julie Locke, the Scheider family, Lauren Kittles' family, Frank Gentry, Joyce Bussey, Stacey McKeown, Dale Childs, Larry Lentz, Jr, Carl Sharperson, Scott Hannon, William Perry, Tyler Swaney, Lillian, Mark Feit, David Frame, Chad Berry, the family of Matthew M. Watson, the Dowis family, Shervin Messer, Alan Putnam, the Olivers, Lee Tate, Ronnie Abrams, Eddie Greene, the Jackson family, Bill Vader, Jim Taylor, Tina DeWitt, Rock Horne, Christopher Tuten, Bobby Wayne Thomas, Emma and Danielle Carothers, Robert Ditty, Mr. and Mrs. Murray Smith, Dot Cartee, Ayden Mills, Millie Heatley, Lynn Martin and family, Michael Pinson, Jake David family, Angie Crowley, Ira, Mike Tolson, Poly Wells, Dr. Muriel Bishop, Jack Cunningham, Emily Jefford Meister, Zachary Stoller, Aaron Clackum, Pat James, Cortney Moore, William Moore, Angelia and Savannah Anderson, William Ross, Meredith Legg, Scott Johns, Frank Carroll, Brandon Thompson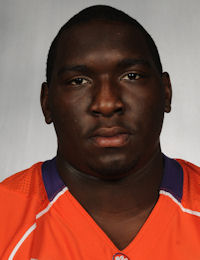 Brandon Thompson
Defensive Tackle
#98 6-2, 310
Thomasville, GA
View Full Profile , Alvin Sammons, Georgine McAlhaney, Glen Davis, Mike Price, Clay Childers, Aaron Knight, Danielle Johnston and family, Nicholas Abrams, Lana Kuykendall, Gary, Billy McLeroy, Gary G., William Huggins, Jim Bennett, Chantz Fowler, Ethel McElveen, Michele Gurganus, William Gentry.

Upgrade Your Account
Unlock premium boards and exclusive features (e.g. ad-free) by upgrading your account today.
Upgrade Now