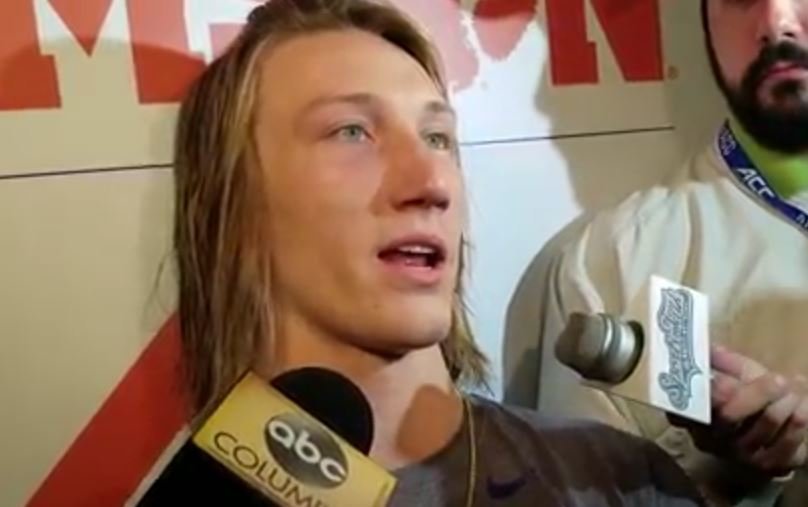 | | |
| --- | --- |
| Lawrence: "We didn't want to leave any doubt" | |
---
| | | |
| --- | --- | --- |
| Saturday, October 20, 2018, 8:54 PM | | |
Clemson freshman signal-caller Trevor Lawrence spoke to the media following his team's 41-7 beatdown of No. 16 North Carolina State on Saturday.
Lawrence said that Clemson didn't want to leave any doubt on the winner after two previous close wins against the Wolfpack.
"We didn't want to leave any doubt of game should have went a certain way," Lawrence said. "At the end of the day, I think we did not leave any doubt. It was clear we won the game by a good bit. That was the coaches' thing -- don't leave any doubt."
Lawrence is getting very comfortable in the offense.
"I felt really comfortable. It was really good. The offensive line played really well, the backs blocked well, and obviously, the receivers caught the ball well. All the way around, we played a good game."
Lawrence was 26-for-39 passing for 308 yards and a touchdown.
Clemson senior linebacker Jalen Williams was also interviewed by the media following the win: