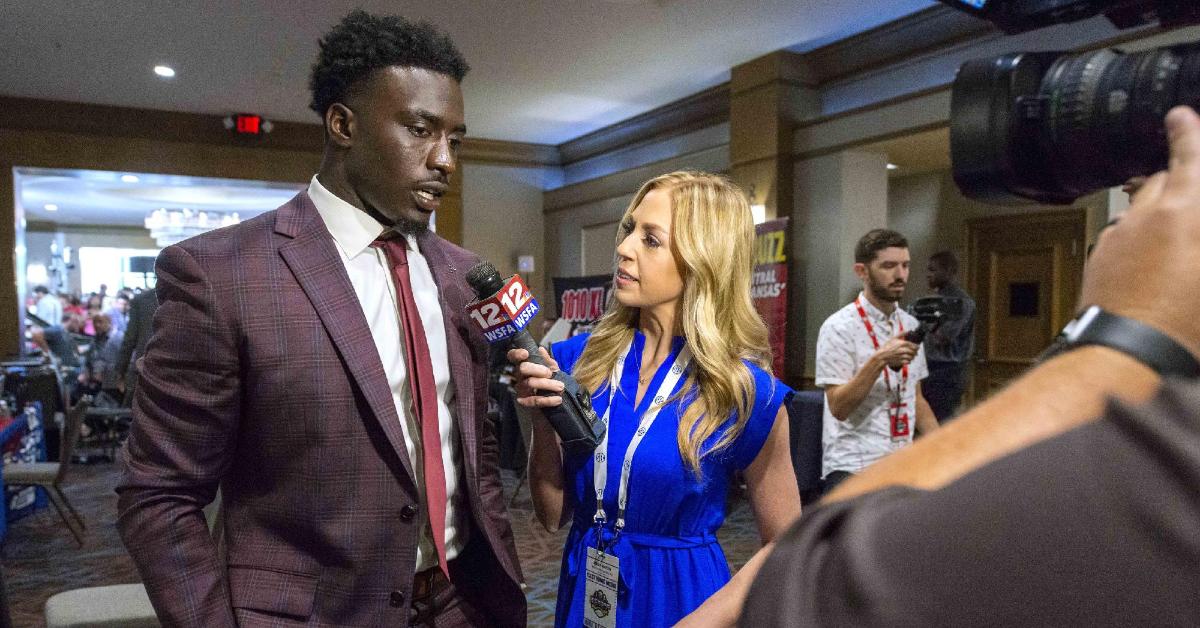 | | |
| --- | --- |
| Clemson players respond to Bama LB comments that UGA was 'hardest team' they played | |
---
| | | |
| --- | --- | --- |
| Wednesday, July 17, 2019, 4:30 PM | | |
The Alabama excuses against Clemson appear never to stop.
Their brutal SEC schedule, upperclassmen thinking about the NFL Draft, and lousy game planning by coaches have been some of the comments this offseason to try to minimize Clemson's latest title win.
Alabama veteran linebacker Dylan Moses told the media Wednesday at SEC Media Days 2019 that Clemson really wasn't the best team necessarily last season.
"It was more preparation," he said. "I wouldn't say they were a better team."
Moses went on to claim that Georgia was the best team that Alabama faced last season despite being blown out by 28 points to Clemson in the National Championship game.
"Georgia is definitely the hardest team I have played in college."
Of course, these controversial comments reached Clemson players at ACC Media Day today as veteran offensive lineman John Simpson responded with a few facts.
"Those guys are really, really talented over there," he said. "If that is how they feel, then that's how they feel, but Georiga didn't beat them by 28 points. It is what it is. It's all facts. That's his opinion, and that's how he feels."
Simpson added that the ACC conference has several great teams as well as the mighty SEC.
"The SEC - they are a great conference, and they got a lot of great teams in there, but the ACC has a lot of great teams as well. We go to bowl games, and we beat SEC teams and stuff like that. It's really about facts when it comes down to it."
Simpson told reporters that Notre Dame, not Alabama was the best team that Clemson played last season.
Clemson safety Tanner Muse thinks that the 'more prepared' excuse by Alabama is obviously just an excuse.
"We all get the same time to prepare," he said. "I don't know if they wanted another month and a half to prepare or what."
Even Nikki Haley was tired of some of the excuses coming from the Crimson Tide.
No. Clemson was actually the better team. Alabama just needs to get used to it. #NationalChampions #BringOnFootballSeason@ClemsonFB https://t.co/bN1MUZwaMS

— Nikki Haley (@NikkiHaley) July 17, 2019