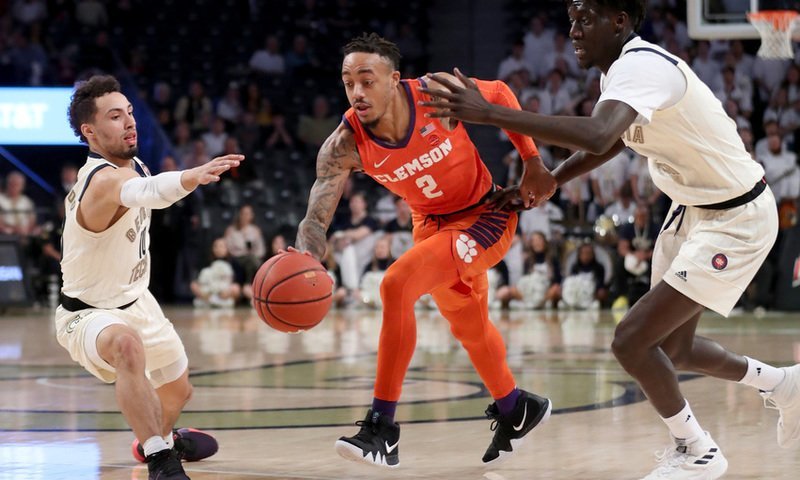 | | |
| --- | --- |
| Clemson basketball products to play in 3X3U National Championship | |
---
| | | |
| --- | --- | --- |
| Thursday, April 4, 2019, 5:20 PM | | |
CHICAGO — Clemson University men's basketball's Marcquise Reed and Elijah Thomas will be two of nearly 100 All-Conference honorees to participate in the 2019 3X3U National Chapionship this weekend.
Competition at the second annual event will be held Friday-Sunday at Minnesota's Mall of America. The tournament is comprised of all-star teams of seniors, who have exhausted their collegiate eligibility, representing all 32 Division I conferences. The teams will compete for a $150,000 prize pool, with the champions taking home $100,000, double the prize money from a year ago. Additionally, the winners will earn the right to compete in the 2019 USA Basketball 3×3 Open National Championship, scheduled for May 3-4 in Las Vegas.
All games of the 3X3U National Championship will be carried live on Twitter or ESPN2. Pool play will begin at 3 p.m. ET on April 5, with 24 games streamed live exclusively on Twitter. Pool play will continue on April 6 at 9:30 a.m. ET with 24 more games streamed live exclusively on Twitter. Round of 16 and quarterfinal games will be streamed live exclusively on Twitter at 10:30 a.m. ET on April 7, with semifinal, consolation and championship games televised live on ESPN2 later that day at 3 p.m. ET. Returning to call all the action throughout the tournament will be the voice of FIBA 3×3 basketball, Kyle Montgomery, with Robbie Hummel of ESPN and Tate Frazier and Mark Titus of The Ringer's One Shining Podcast providing color commentary and sideline coverage.
Teams have been assigned into eight pools of four and each team will be guaranteed three pool play games, earning $1,000 for every victory on Friday and Saturday. The top two teams in each pool will move on to Sunday's knockout stage, where the stakes skyrocket. The championship team will take home $100,000, while the runners-up will share $2,000 and the third-place team will win an additional $1,000.