---
| | |
| --- | --- |
| Friday, January 3, 2014 12:40 PM | |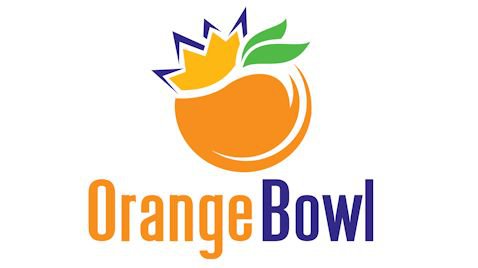 FORT LAUDERDALE, FL – The Orange Bowl has arrived. Can Clemson erase the memories of the loss two years ago and come away with a win? Can Ohio St. rebound from a disappointing finish to the season and defeat the Tigers?
No matter who wins, this one should be exciting, despite the fact that both programs are fighting the perception that they are overrated. Clemson lost its two most important games of the season, while Ohio St. ran roughshod over a relatively weak schedule before getting thumped by Michigan St. in the B1G Championship Game.
One team will carry momentum and perhaps ease some of those questions with a victory, while the loser will have to wait until next season to quiet some of the questions.
Discover Orange Bowl
Kickoff: Friday, Jan. 3. at 8:30 p.m. ET
No. 12 Clemson vs. No. 7 Ohio State
Sun Life Stadium, Miami
TV: ESPN
Records: Clemson 10-2, 7-1 ACC; Ohio State 12-1, 8-1 Big Ten
WHEN CLEMSON HAS THE BALL
This matchup will be all about pressure and turnovers. Can the Buckeyes get pressure on quarterback Tajh Boyd

Tajh Boyd
RS Sr. Quarterback
#10 6-1, 225
Hampton, VA
View Full Profile without Noah Spence? Can their secondary create turnovers? The biggest weakness on Ohio State's defense is the secondary - the Buckeyes ranked 11th in the Big Ten against the pass, allowing 259.5 yards per game and 26 touchdowns. Opposing quarterbacks completed 60.5 percent of their throws, and that group has struggled in the last four games. In those four games, Ohio State allowed at least 288 passing yards and they gave up seven passing touchdowns in the last two games alone. Top cornerback Bradley Roby is not expected to play, and the Buckeyes will have to switch players around and might have as many as three new starters when they go to their nickel package
Clemson's Tajh Boyd has thrown for 11,526 yards and 102 touchdowns in a stellar career, and he will make potential first round pick Sammy Watkins

Sammy Watkins
Jr. Wide Receiver
#2 6-1, 205
Fort Myers, FL
View Full Profile (85 receptions for 1,237 yards) his top target. Watkins has at least 90 receiving yards in nine-of-12 games this year, while junior receiver Martavis Bryant

Martavis Bryant
Jr. Wide Receiver
#1 6-5, 200
Calhoun Falls, SC
View Full Profile (39 catches, 800 yards, 5 TD) is the downfield threat, averaging 20.5 yards per reception. The key for Ohio St. will be generating a pass rush with the front four, letting the linebackers and safeties help in coverage. The Buckeyes are stout against the run – they finished sixth nationally in giving up just over 102 yards per game on the ground. Senior Roderick McDowell

Roderick McDowell
Gr. Running Back
#25 5-9, 195
Sumter, SC
View Full Profile (956 rush yards, 5.4 YPC, 5 TD) needs 44 yards to break the 1,000-yard mark for the season, and if he can get going early in the first half it will make Boyd's life easier.
ADVANTAGE: CLEMSON
WHEN OHIO ST. HAS THE BALL
The Buckeyes have a two-headed monster in running back Carlos Hyde and quarterback Braxton Miller. Despite a three-game suspension to start the season, Hyde led the Big Ten by averaging 140.8 yards per game and averaged at least six yards per carry in each of his last eight games, including an eye-popping 10.3 yards per carry average against Illinois. Clemson finished ninth in the ACC against the run, allowing 152.6 yards per game, but stifled big name backs like Boston College's Andre Williams and South Carolina's Mike Davis. The Clemson defensive line is eight players deep and features Vic Beasley

Vic Beasley
RS Jr. Defensive End
#3 6-3, 225
Adairsville, GA
View Full Profile and Grady Jarrett

Grady Jarrett
Jr. Defensive Tackle
#50 6-1, 290
Conyers, GA
View Full Profile , but they face a big and experienced offensive line that features four senior starters.
The key for Clemson will be stopping Hyde, keeping Miller in the pocket and making him throw the football. Miller ran for more than 140 yards in each of his past four games, averaging 156 rushing yards per game on 9.4 yards per carry with eight touchdowns. He has completed 63.2% of his throws for 1,860 yards (8.1 YPA), 22 TD and 5 INT. His top targets are wide receivers Philly Brown (55 receptions, 10 TD) and Devin Smith (42 receptions, 8 TD), and they tied for the team lead with 655 receiving yards each.
Clemson struggled to keep South Carolina's Connor Shaw in the pocket in the regular season finale, and he burned the Clemson defense on third down time and time again. Can a few weeks of bowl practices correct that problem?
ADVANTAGE: OHIO ST.
SPECIAL TEAMS
Considering that both offenses are expected to put up points, how much will punting play into the equation? If it comes down to field goals, Ohio St.'s Drew Basil has hit 9-of-10 field goals with a long of 45 yards. Chandler Catanzaro

Chandler Catanzaro
Gr. Punter / Kicker
#39 6-2, 195
Greenville, SC
View Full Profile is 13-for-14, and he was the hero in Clemson's win last season over LSU.
Ohio St. has allowed just seven punt returns all season, and the Tigers aren't really a threat to break one unless Sammy Watkins is moved into the return game. The Tigers also muffed two punts that led to points against South Carolina. The Tigers also haven't returned a kickoff for a touchdown since Watkins returned one against Maryland two years ago. Bradley Pinion

Bradley Pinion
So. Punter
#92 6-5, 230
Concord, NC
View Full Profile has been consistent when it comes to pinning opponents inside their 20-yard line.
ADVANTAGE: EVEN
WHAT WILL HAPPEN
Rain is expected to move into the area shortly before kickoff, and that would seem to favor the Buckeyes. Ball security will also be an issue, and the Tigers committed six turnovers their last time out. Expect Boyd and company to get their points, and McDowell to break the 1,000 yard barrier. But Miller and Hyde will get their yards, and Clemson's defense will struggle to contain the explosive Miller. Can Boyd avoid the turnover bug? Can Clemson outscore Ohio State? The Tigers now have their fourth chance in a statement game. Can they make that statement?
Here is my hangup – yes this team defeated LSU and yes they defeated Georgia. But the Georgia win has lost its luster because of the way the Bulldogs finished (yes, I know they battled injuries), and the Tigers lost to both South Carolina and FSU last season and the Orange Bowl the year before. So, in statement type of games, the Tigers have lost five of their last six. That's not a good trend. Heck, even if you count the win over Georgia, it is still five of the last seven.
The final breakdown: This one comes down to Tajh Boyd. If it's the bad Tajh Boyd, Clemson loses in spectacular fashion, because the defense will lose heart and Ohio St. will score at will. If it's the good Tajh Boyd, the Tigers can pull this one out. From everything I've heard this week, the good Tajh Boyd has been at practice and is dialed in and focused.
Tigers in a thriller.
FINAL SCORE: CLEMSON 41, OHIO 38
---
GUEST PREDICTIONS
---
Mickey Plyler
- 6-9AM on WCCP 104.9FM EST -
41-38 Clemson
Nikki Steele - TigerNet Writer - 38-34 Ohio St.
Tony Crumpton - TigerNet's Associate Editor - 44-41 Clemson
Lawton Swann - Clemson Sports Talk / TigerNet Talk - 38-34 Clemson
Pigskin Prophet - 41-34 Clemson
Butt-head - Friend of the Prophet who said anyone could do this - 45-24 Clemson
| Game | Actual | David Hood | Mickey Plyler | Tony Crumpton | Nikki Steele | Lawton Swann | Pigskin Prophet | Butt-Head |
| --- | --- | --- | --- | --- | --- | --- | --- | --- |
| Georgia | 38-35 CU | 37-34 CU | 31-28 CU | 31-28 CU | 34-31 CU | 37-31 CU | 39-34 CU | 48-31 CU |
| SC State | 52-13 CU | 55-13 CU | 56-10 CU | 63-17 CU | 56-16 CU | 57-10 CU | 60-13 CU | 63-21 CU |
| NC State | 26-14 CU | 37-13 CU | 41-20 CU | 63-17 CU | 37-17 CU | 45-20 CU | - | 34-17 CU |
| Wake Forest | 56-7 CU | 41-13 CU | 41-17 CU | 41-14 CU | 38-13 CU | 52-13 CU | 45-17 CU | 45-17 CU |
| Syracuse | 49-14 CU | 38-22 CU | 34-17 CU | 45-27 CU | 45-17 CU | 47-17 CU | 38-20 CU | 70-21 CU |
| BC | 24-14 CU | 44-17 CU | 41-17 CU | 45-20 CU | 42-21 CU | 52-21 CU | 47-17 CU | 42-21 CU |
| FSU | 51-14 FSU | 34-30 CU | 31-30 CU | 30-27 CU | 31-24 CU | 38-34 CU | 34-28 CU | 44-24 CU |
| Maryland | 40-27 CU | 38-13 CU | 45-17 CU | 42-20 CU | 37-10 CU | 42-13 CU | 35-21 CU | 44-14 CU |
| Virginia | 59-10 CU | 44-20 CU | 48-17 CU | 41-20 CU | 38-13 CU | 45-13 CU | 38-20 CU | 37-17 CU |
| Georgia Tech | 55-31 CU | 34-23 CU | 31-20 CU | 38-24 CU | 37-28 CU | 45-20 CU | 34-20 CU | 27-21 CU |
| The Citadel | 52-6 CU | 56-10 CU | 49-14 CU | 59-13 CU | 58-7 CU | 52-3 CU | 50-10 CU | 56-16 CU |
| S. Carolina | 31-17 SC | 27-23 CU | 27-24 CU | 28-24 CU | 28-17 CU | 31-23 CU | 38-27 CU | 28-24 CU |
| Points | - | 14 | 12 | 12 | 10 | 21 | 9 | 12 |
* Points: 3 pts for best prediction of the week (tiebreaker is Clemson score), 1pt for picking the correct winner