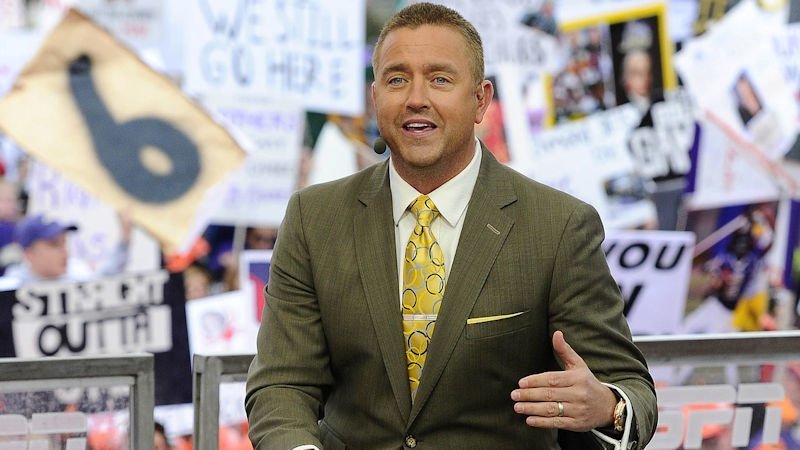 | | |
| --- | --- |
| Clemson vs. Alabama fatigue? ESPN's Fowler and Herbstreit say no way | |
---
Alabama-Clemson fatigue?
ESPN's College GameDay's Chris Fowler and Kirk Herbstreit said, no way.
As No. 1 Alabama and No. 2 Clemson are set to square off for the fourth time in four years (three times in the national championship game) Monday at 7 p.m. at Levi Stadium, there's been a lot of talk amongst college football fans and even national pundits that the matchup between the Tigers and Tide has grown tiresome.
For Fowler, who will be calling Monday night's national title game with Herbstreit, he said as long it doesn't get much better than a game between the two best teams.
"You have the two best teams. You can't ask for more than that," Fowler said during a teleconference Friday afternoon. "Star power, storylines. Are there fans out there that are envious of the success of these two programs? Absolutely. Would they like to have a piece of it for themselves? I totally understand that.
"As for a championship matchup, when it comes down to playing for the trophy, I don't know how you can complain about the two best teams. Unlike an NBA series, it's not best of seven. They meet once a year for all of it. The names and the faces, there's continuity, but they to change more in college than pro sports. There's that. Is it bad for the sport? That's sort of in the eye of the beholder. Not in my opinion. We need more regional distribution of title contenders. We need one from the west, the Big Ten to be in the mix. That's just logic."
However, Fowler said he thinks having new teams in the College Football Playoff could help the perception of a Clemson and Alabama dominance.
"I think there's a massive need for fresh blood in the Playoff. I think you want to have different teams to compete," Fowler said. "What's bad for the sport is the notion there's four, five or six programs capable of winning a championship, many more capable of making the Playoff. I don't like the idea that the power is concentrated more and more at the top."
Herbstreit echoed Fowler's sentiments but said he hopes Monday's championship game is competitive, unlike the two playoff games where Clemson and Alabama beat Notre Dame and Oklahoma rather handily.
"Any time you get the same two teams, you're always going to get people talking about changing the system or adding more teams," Herbstreit said. "All that I think is natural when you go through this. As far as it being good or bad for the game, I enjoy competitive games. I enjoy the competition. I think if you tune in to watch this game, it's going back and forth, it's 7-7, 14-7, 14-14, all the way into the fourth quarter, 34-31, the team has the ball last. I tend to think people who like football would find that very intriguing, no matter who is playing.
"It's the two best teams. I don't think they get caught up in all the issues or questions about is it good for the sport or not. I think what would be great for the sport is to have a competitive game on Monday night. But it would be fun. It would be fun to have a team from the Pac-12 or the Big Ten, the Big 12 having a chance to make a run and get into the championship, of course."

Upgrade Your Account
Unlock premium boards and exclusive features (e.g. ad-free) by upgrading your account today.
Upgrade Now