| | |
| --- | --- |
| Tiger Tidbits - NC State Edition | |
---
| | |
| --- | --- |
| Wednesday, November 14, 2012 1:02 PM | |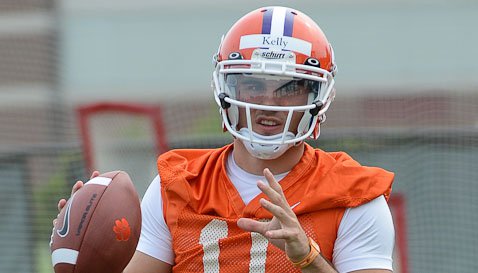 It's time for another edition of Tiger Tidbits, and there is a ton of stuff to cover so without further ado we will get started.
*I spent some time on the sidelines before Saturday's home game against Maryland, and I was amazed at how defensive tackle prospect Montravius Adams made himself at home. He almost looked like he wanted to get out there and play, and he had a brief but spirited conversation with head coach Dabo Swinney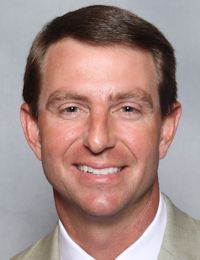 Dabo Swinney
Head Coach
View Full Profile . I texted Big Mon Sunday evening, and he said that his mother enjoyed the trip and gave Clemson high marks. That is a good thing in my book. Story to come later.
*Another recruit that made a visit to Clemson this past Saturday is 5-star corner Mackensie Alexander. I spoke with Alexander briefly on Sunday night, and he said the visit went well but didn't want to say more and asked that we respect his recruitment. Fair enough.
*I know for a fact that Clemson's coaches feel good about Goose Creek's Tramel Terry, who made another visit to Clemson this past weekend. He is already nearing 200 pounds, and if he came in as a running back would be the biggest running back on Clemson's roster next season. The best part is that he is an early enrollee, and would get to take part in spring practice. He is still committed to Georgia, but you have to feel good that the Tigers have a shot.
*I took another trip to Daniel last Friday night to watch the Lions, and I can't say enough about 2014 running back commit Jae'lon Oglesby. The kid breaks a huge run every time I see him, and he is just electric. He has that special ability to stick his foot in the ground, make a move and be back at full speed within a few steps. He is a big-time difference maker. I also watched Adrien Dunn, who plays wideout for the Lions. He still doesn't have an offer, but was at Clemson this past Saturday. If he walks on at Clemson, he will see the field. He has great vision and is just a football player.
*For those who like pressbox stories – things haven't improved at Duke. The pressbox at Duke hasn't improved, and the box also shares space with some kind of doctor's office for Duke's sports medicine department. Once you get off the elevator on the press level, the first sign to greet you tells all patients to sign in with the receptionist.
*I keep hearing good things about Chad Kelly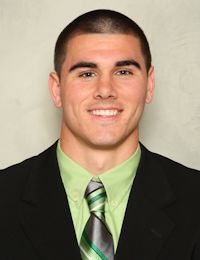 Chad Kelly
Fr. Quarterback
#11 6-2, 210
Buffalo, NY
View Full Profile . Had one source who is at practice every day tell me that Kelly goes out and competes every day, and hates to lose at whatever he does. I watched him warm up at Duke, and the thing I kept thinking was just how much he looks like a quarterback. As the source told me, "That cat came to Clemson to play, and he will push for playing time next season." Can't wait.
*I asked quarterback Tajh Boyd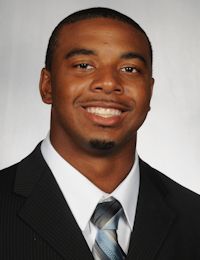 Tajh Boyd
RS Jr. Quarterback
#10 6-1, 225
Hampton, VA
View Full Profile about his NFL draft prospects, and he said that he has spoken to players who have gone on to the NFL and they talk about how professional players don't have the camaraderie that is seen within the college ranks. Boyd said he would miss that, and wants to come back because he believes the Tigers are capable of winning championships. He then said, "You've got to enjoy playing here, and I definitely enjoy playing here."
*I know that Clemson's linebackers have improved this season, and a lot of that credit has to go to new defensive coordinator Brent Venables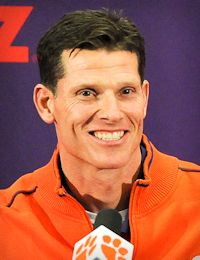 Brent Venables
Defensive Coordinator / Linebackers
View Full Profile . He was working with the linebackers on the field before the game at Duke, and to say that Venables was intense would be an understatement. You would have thought the game had already started. No wonder kids love to play for him.
*Speaking of linebackers, former linebacker and current Clemson coach Keith Adams has also had an impact on the young linebackers. However, he was walking through the WestZone early last week when the media were there for interviews, and he took a lot of ribbing for being the "get back guy." For those that don't know, that is the coach responsible for dragging Venables off the playing field and back onto the sidelines.
*Clemson basketball player K.J. McDaniels was a pleasant surprise Monday night during Clemson's win over Presbyterian. You can tell he really worked on his game over the summer. We had an assistant coach tell us that he spent a lot of time working with NBA players. Hopefully, we can find out who they are and do a story later this week.
*Got this email after the Duke game from Michael Forrester, and he brings up a good point. As much as people love to talk about Byrnes being a pipeline, Dorman puts a lot of players in the college ranks.
"As a Dorman Alum, District 6 Board of Trustee, and Clemson fan I am always proud to see Dorman High School kids excel at the next level. I think it is a testament to David Gutshall and his staff and the hard work of our young men that we have so many graduate and play at the next level.
I thought it would be a great follow up story to last night's game at the impact the Dorman kids had on BOTH teams.
Here are the ones I know of from Both teams:
Duke: Walt Canty and Taylor Sowell
I know Walt had a fantastic game on defense.
Clemson: Charone Peake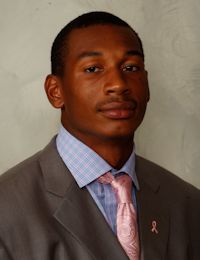 Charone Peake
So. Wide Receiver
#19 6-3, 200
Moore, SC
View Full Profile , Adam Humphries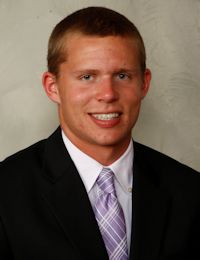 Adam Humphries
So. Wide Receiver
#16 5-11, 190
Spartanburg, SC
View Full Profile , Brandon Thomas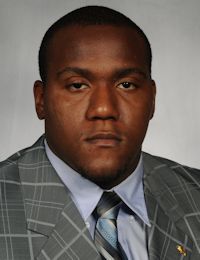 Brandon Thomas
RS Jr. Offensive Line
#63 6-3, 305
Spartanburg, SC
View Full Profile , Michael Sobeski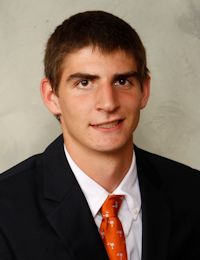 Michael Sobeski
RS So. Long Snapper
#75 6-2, 205
Roebuck, SC
View Full Profile , Patrick DeStefano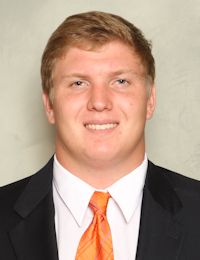 Patrick DeStefano
Fr. Offensive Line
#71 6-5, 275
Roebuck, SC
View Full Profile .
Several of these guys played a huge part in the game.
Again I think it is a great story of a small community in Roebuck, SC that produces this kind of talent level. We are so proud of these boys not just for their athletic talent but also the role they play for the younger kids still here. Each one of them has taken time to come back and visit whether at games or at school. They are all around great young men."
*Two weeks ago, I wrote about my current streak of Clemson games and about some of the longer streaks I had heard of. I then asked people to email some of their own streaks, and here are the responses:
-I read your Tiger Tidbits article this morning and you talked about current attendance streaks. That got me to thinking about my current streak. I've attended every home football game since I became a student in the fall of 1990. I went back and counted and that means the Virginia Tech game a couple of weeks ago was my 148th consecutive game in Death Valley. I know that's not an all-time record, but not bad huh? - Robbie McElveen, Greenville
-I am on my 11th season without missing a home game. Mine Started Fall of 2002 and at the end of this season will be 73 Consecutive home games attended. The great part about that is I am only 32! By the time I am retired I will have spent a lot of home games in the Valley! Go Tigers! – Michael Thompson
After reading your Tiger Tidbit-Duke Edition, I wanted to recognize my father, Bill Tindal Sr., regarding Clemson football streaks. He will attend his 56th Clemson/S. Carolina this year. His streak started in 1956 and he is 62 years old. He has attended every Clemson/S. Carolina game, home and away, since 1956. I believe this is very noteworthy considering the length of the streak. Also, I will probably never match his streak, but this year will be my 23rd in a row. He started taking me to the Clemson/S. Carolina game in 1989 (45-0 in Columbia) and I have yet to miss one since that amazing cold night. My father and I are both from a small town called Bishopville, SC. It has been tough the past 3 years watching Carolina whip us, because that has not happened much in my lifetime or my fathers. This year that will change and Clemson will get back to what they are used to doing, and that is beating them cocks! We both enjoy reading your articles you put out on Tigernet. Keep up the good work. Go Tigers! - Bill Tindal, Jr., Columbia
-My streak stands at 174 games. My last miss was in 1998 for the Thursday night game against Georgia Tech. Actually, my non-home game streak spans a greater amount of time than my home game streak. My last away game miss was at Duke in 1996. The win At VT last year completed my circuit of seeing us win away in every current ACC school during my streak. The GT game in 1998 is my only home game miss since I was a freshman in 1990. – Brad Loftis
-The last home game I missed was Oct 6, 1973 vs Texas A&M due to the death of my uncle. In that game #3 Mitch Tyner had a record setting punt of 89 years in the presence of Banks McFadden who held the previous record. The only plays I have missed were in 2005 against TCU when we were run out of the stadium twice for lightning and the game resumed unannounced. - Bill Early, Darlington, SC
*I saw your request for feedback about current Clemson game streaks that you might find of interest.
-Consider this one, as I currently live in Western Australia on assignment from the Upstate. I arrived in Australia on April 28, 2011 and have since caught every single Clemson football, baseball, and basketball broadcast (whether on TV or Radio) since then without missing a single event. One must consider the fact that we are currently 12 hours ahead of Clemson, 13 hours after Saturday's time change.
Often times this means a midnight or 3:00 am wake up for football, basketball, or baseball games. A Clemson die-hard must do what a Clemson die-hard must do.
Prior to my arrival to Australia, I worked for the same company managing the BP Oil Spill clean up from Mobile, AL. While there for the better part of a year, working 7 days a week and 14 hours a day, I never once missed my beloved Tigers! Thank God for ESPN 360, 104.9, and other viewing platforms that are maybe a little less legal!
I can't spend the time now doing the numbers, but in my quick estimation that would be more than 200 Clemson events without missing a single contest.
Now to go convince these Aussies what real football is! They thought Aussie rules was bad, until the day I showed them David Dunhams hit on Matt Ryan! Jeff Gaze
-Albert Shealy of Chapin, SC has 363 including two trips to Japan. Until my heartattack the night of the 2011 SC game, I was at 126 and another in our group was at 102. We all travel together. There was another in our group who had the same number as I but we had to bury him the night before we went to the 2010 Boston college game there. - Bill Brasington, Chapin, SC
-My Streak of Attendance is the Clemson / USC Football Game, when I first attended in 1966 and have not missed one since ( I was 7 years old in 1966). So this upcoming Game will be my 46th straight, God willing. You'll notice I'm currently living in Nashville and have attended 7 out of the first 8 Games. – Charles Cooper, Nashville, TN