---
| | | |
| --- | --- | --- |
| Saturday, October 12, 2013, 10:32 AM | | |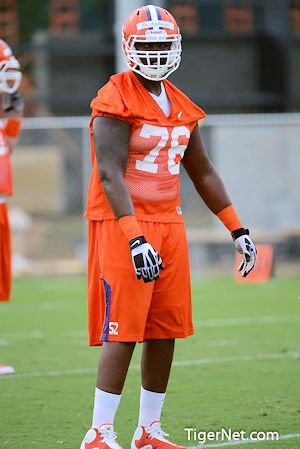 Clemson's young players have continued to step-up into big roles as this season continues. One of those players is Shaq Anthony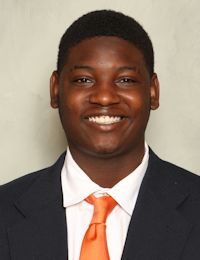 Shaq Anthony
RS So. Offensive Tackle
#76 6-3, 265
Williamston, SC
View Full Profile , a redshirt sophomore who earned a starting position at offensive tackle when Gifford Timothy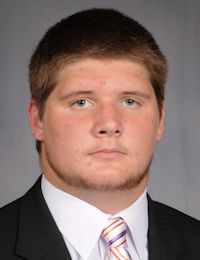 Gifford Timothy
RS Jr. Offensive Tackle
#70 6-6, 310
Middletown, DE
View Full Profile left the NC State game with a concussion.
Earlier this week Anthony commented that Coach Swinney told him he needed to step up and take ownership of the position – which he has done. After the Syracuse game Coach Morris said Anthony cemented his starting position, despite Timothy making a full recovery and earning some playing time in New York.
Anthony's role on the team was questionable during fall camp after he had been ruled ineligible to play in the 2012 Chick-fil-A Bowl due to academics. Once his eligibility was approved Anthony's confidence grew and he had a successful camp.
Since then the right tackle has refined his quickness in games, which Anthony says is one of his biggest strengths.
"I kind of represent that quickness and speed. But at the same time I like to be nasty sometimes too, and I have that strength ability as well. I like when I get a chance to go out there and run and try to find somebody to hit," he said.
Anthony shined at some moments in Saturday's game versus Syracuse; his blocking during the screen pass to Zac Brooks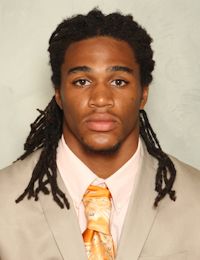 Zac Brooks
So. Running Back
#24 6-1, 185
Jonesboro, AR
View Full Profile helped lead to a 24 yard gain and eventually a touchdown. But Anthony has also been taking notes on what he can improve on during games.
He specifically mentioned one play where he was late getting out to the corner and missed the screen. Anthony said, "I kind of look at that bad stuff that I should've done better, that we should've been successful with."
After working hard to be a consistent run blocker during his first two seasons with the Tigers, Anthony feels like he has established himself as a lineman. He has worked with offensive lineman coach Robbie Caldwell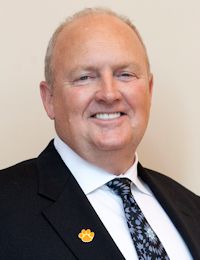 Robbie Caldwell
Assistant Coach / Offensive Line
View Full Profile on his technique and footwork, and Anthony understands those are the keys to success in both college and the NFL. Before each game Anthony is concentrating improving the finesse of his play.
"He [Caldwell] criticizes me every day in the meeting room and I need it. And he does it because he wants to make me the best that I can be," Anthony said. "He stays on me about my technique and keeping my feet on the ground. Sometimes I get messed up with my quickness."
Now that Antony has earned a starting position he plans to keep moving forward, but he's not looking past Boston College and on to the looming competition versus Florida State.
"We're discussing Boston College right now," he said with a smile. "When that game comes that game comes, but right now we need to get ready for this Saturday."
Anthony commented that Boston College has a talented defensive line, so the offensive line will need to be on the top of their game.
"Going into this Boston College game, that's another D-line where they've got some really agile players and have some speed guys on the edge with their backers. They're running an odd front," he said.
During Saturday's game Anthony hopes to continue demonstrating why he's the right man for the starting job. He'll be working even harder than before to maintain his position.
"We've broken down the mental errors so much over the last season, I know I have individually since NC State," he said. "I know at NC State I made a lot of mistakes when it came to certain blitzes. But as far as the Syracuse game goes, they brought some pressure and I think we handled it very well."
For the remainder of the season Anthony expects diversity in the competition and will be looking for teams to target him as a young starter. It's something he's not worried about, though.
He said, "When I think about it I just laugh, because it's not going to do anything but make me better if they do it. So, the better competition I have the better it is for me and it will benefit me more."