| | |
| --- | --- |
| Players-only meeting called by Boyd for Monday | |
---
| | | |
| --- | --- | --- |
| Monday, September 24, 2012, 2:16 PM | | |
CLEMSON – Eric Mac Lain
Eric Mac Lain
RS Fr. Tight End
#88 6-4, 260
Hope Mills, NC
View Full Profile said the bus ride back to the airport following the loss to Florida St. was, as would be expected, somber and quiet as the Tigers tried to deal with an emotional 49-37 loss to Florida St. Saturday night.
I asked Mac Lain, speaking to the media Monday in the WestZone, if there were any players stepping to the forefront this week in leadership roles as the team tries to recover from the loss. I even asked Mac Lain if any players stepped up on the bus – like you would see in the movies – and delivered a grand speech to try and rally the troops.
Mac Lain said there were no grand speeches, but quarterback Tajh Boyd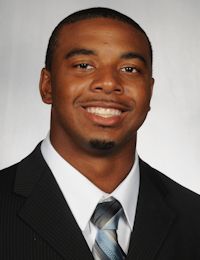 Tajh Boyd
RS Jr. Quarterback
#10 6-1, 225
Hampton, VA
View Full Profile has stepped to the forefront on a young team that is looking for a leader.
"Tajh actually called a meeting for today," Mac Lain said. "I'm sure y'all will hear about that later. That's really going to be a turning point for us where we really lock in and focus in - kind of like a Tim Tebow promise speech where he really tries to lock us in and get us re-focused on the season."
He said the meeting is players-only.
"No, this is players-only. It will be offense and defense," he said. "I think that a lot of people will step up and say things that they need to say, but overall I think it will be more motivational saying that we need to keep going and back up on Boston College."
Senior defensive back Xavier Brewer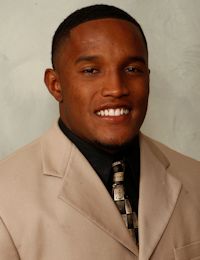 Xavier Brewer
Gr. Defensive Back
#9 5-11, 190
Jacksonville, FL
View Full Profile said he thinks the meeting will be a short one, with Boyd the only one speaking. He also said that Boyd's words carry more importance than some other players simply because of how well he is playing.
"I think this is a great thing," Brewer said. "I think it will be a short meeting and Tajh will say what he has to say. Right now, the players are going to listen to him because he proved how much of a warrior he is in that game. He played really well. And in a situation like this, it is up to the leaders to get this team back on track and realize there is a lot to play for. This is where the leaders will lead."
Mac Lain said the team was down following the loss, but needs to realize there is still a lot to play for this season.
"Of course, it was a little depressing, but we've got to keep moving," Mac Lain said. "The season is not over. Nobody can say that we can be 12-1 and not be in the Orange Bowl or the national championship if things play out, but of course everybody was a little down. We expected to win that game. We expect to win every game. I think that is kind of a culture change that we've done around here, but of course it was a little upsetting. Once we got back into Clemson, we were like, 'Okay, it's time to go on to Boston College.' "
Mac Lain said he doesn't think the team will be overlooking Boston College, especially after playing so well against Florida St. for much of the game.
"It's easy [to get over the loss] in the sense that everyone was hyping them up saying that they're the best defense ever and the greatest team ever," Mac Lain. "I think we proved that we can hang and they proved that they are the better team because they pulled out the victory. But, at the end of the day we have to move on to Boston College or we'll get left in dust. We have to get the point where we are like the other great teams and beat them like we should beat them."