---
Crossroads
There has been a lot of change and turnover at Clemson in the last few months. The president and provost are moving on and we already have a new athletic director in place.
Change is hard for some but many welcome new ideas and new energy. I think Clemson is at a crossroads and this new leadership will be a key to our immediate future.
In many ways I am encouraged by Clemson's presence and brand. I had a meeting last week with a television and radio executive that said Clemson is a great brand right now. He said the sports teams look to have a bright future and the next few years could bring big things to Tigertown. I would agree. Specifically, Dabo Swinney
Dabo Swinney
Head Coach
View Full Profile is building an exciting brand in the football program. This is a nationally ranked program that has big-name flare. Television sets tune in to Clemson to watch Tajh Boyd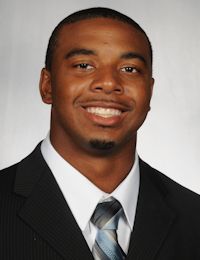 Tajh Boyd
RS Sr. Quarterback
#10 6-1, 225
Hampton, VA
View Full Profile and Sammy Watkins
Sammy Watkins
Jr. Wide Receiver
#2 6-1, 205
Fort Myers, FL
View Full Profile run Chad Morris
Chad Morris
Offensive Coordinator / QBs
View Full Profile ' exciting offense. Swinney's enthusiasm and energy have also caught people's attention.
In baseball, the program seems to have a great future with an injection of young talent that could have Clemson highly ranked for the foreseeable future. Basketball is a hard sell but the program has a chance to improve in the nation's best conference.
The media exec said that the Greenville-Spartanburg-Anderson market is growing and industry in the area as well. I know little about tax advantages for industries but he said the upstate of South Carolina is a prime area for companies looking to relocate. He also mentioned Clemson being located right in between the Charlotte and Atlanta markets as a big advantage in the future. Both cities are growing and both have shown growth in Clemson's direction.
After the conversation I was encouraged about what I had learned and felt great about the next few years here at Clemson. But another conversation had me concerned.
Recently I talked to another person in the field and he was concerned about Clemson's vision and its place in the state of South Carolina. He said that the new leaders at Clemson have some relationships to mend within the state.
This person said that his perception was that Clemson used to have a better brand in the state. He said that Clemson used to be the "in" place to go to school with the in-state students. "Clemson used to be, for lack of a better word, the cool place to go," he said. "But South Carolina has spent a bunch of money marketing within the state. Their athletic department has turned the football rivalry around. Their baseball national titles have meant a lot to their fan base. I hate to say it but South Carolina has done a good job and the state is reflecting it. Clemson's name with the state government has taken some hits. The tuition issue within the state has given families a hard time. Check out what summer school costs this summer."
I can see his point. For most of my life Clemson seemed to be the school of choice in the state but I have to give South Carolina credit. But his other point is what really concerned me when he said, "Clemson should look at the state of Virginia in forming its strategy within the state. UVA became an elite academic school and that was great but during that time Virginia Tech became the school of the people of the state of Virginia. UVA has lost the state. Clemson was founded for the common man and the answer to the state's problems of rebuilding. South Carolina was the school of the elite at one point. However, to a lot of people in South Carolina these roles seem to be reversed."
That last point is a concern and one that I hope is addressed. I must admit that I know little about the policies in place from an academic standpoint and my field deals with athletics. However, those seem to be closely related. I hope the leadership can steer the ship towards smooth waters. I don't know a lot about the direction of the board but what little I do know about the chairman of the board, I am encouraged by his leadership.
I think both of the above experts may be right. Clemson is in a promising position at this point. The area is growing and the prizes of Atlanta and Charlotte are valuable. In my field, I know Charlotte and Atlanta have really helped recruiting in football and baseball recently.
On the other hand I do see the second point. In my field, there seems to be a swing in this state towards the Gamecocks. That appears to be the case in recruiting in both football and baseball. I hate the idea of South Carolina being the school of choice in this state and hope that changes soon.
In the end, it will be the leadership that makes the difference. The reason why Clemson was great in the past was the great leadership of people like Dr. R.C. Edwards and Bill McLellan. I trust Wilkins' hand in the university but that is based upon very limited knowledge of the issues he faces. In athletics I am encouraged by Dan Radokovich's vision for leading us to these crossroads. Hopefully these next ten years will be bright times in this great place.
The Brad Hughes All-State Insurance Agency
Prayer List
We have started a prayer list on the blog. Here are the guidelines:
If you are offended by prayer or prayer lists then I apologize in advance. The blog is free and the prayer list will be on the bottom of the page so you don't have to read it.
If you would like to add someone to the list please email me at mickeyplyler@hotmail.com
*Please let me know when it is appropriate to take the person off of the prayer list.
Those who need our prayers include: Finn Brookover, Jo Ann Bachman, Kenneth Bryant, Pruitt Martin, Got igers and his family, David Rowland, Leonard, Gillespie and his family, Jim S, Daniel Rosborough, The Huffman family, Nancy Winkler, John Reeve, Vinnie Brock, Kaitlyn L, Susan Miller, Joyce Harley, Steve Proveaux, Jeffrey Greene, the Hutto family, Sherl Drawdy, Caleb Kennedy, Teresa O'Connor, Matt Jacobs,Perrin Seigler, Candee Massee, Lindsey Jordan, Sam Catoe, Tyler Felch, the Nicolopulos family, "the Jacksonville, FL guys", Kim Sims, the Coyle family, Ryleigh Tedder, Steve Lee, Kelly Trakas, Jimmy Moore, the Thomas. V Family, Emary Claire Young, Kitty Bowers,Julie Locke, the Scheider family, Lauren Kittles' family, Frank Gentry, Joyce Bussey, Stacey McKeown, Dale Childs, Larry Lentz, Jr, Carl Sharperson, Scott Hannon, William Perry, Tyler Swaney, Lillian, Mark Feit, David Frame, Chad Berry, the family of Matthew M. Watson, the Dowis family, Shervin Messer, Alan Putnam, the Olivers, Lee Tate, Ronnie Abrams, Eddie Greene, the Jackson family, Bill Vader, Jim Taylor, Tina DeWitt, Rock Horne, Christopher Tuten, Bobby Wayne Thomas, Emma and Danielle Carothers, Robert Ditty, Mr. and Mrs. Murray Smith, Dot Cartee, Ayden Mills, Millie Heatley, Lynn Martin and family, Michael Pinson, Jake David family, Angie Crowley, Ira, Mike Tolson, Poly Wells, Dr. Muriel Bishop, Jack Cunningham, Emily Jefford Meister, Zachary Stoller, Aaron Clackum, Pat James, Cortney Moore, William Moore, Angelia and Savannah Anderson, William Ross, Meredith Legg, Scott Johns, Frank Carroll, Brandon Thompson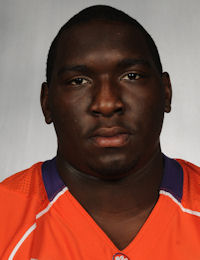 Brandon Thompson
Defensive Tackle
#98 6-2, 310
Thomasville, GA
View Full Profile , Alvin Sammons, Georgine McAlhaney, Glen Davis, Mike Price, Clay Childers, Aaron Knight, Danielle Johnston and family, Nicholas Abrams, Lana Kuykendall, Gary, Gary G., William Huggins, Jim Bennett, Chantz Fowler, Ethel McElveen, Michele Gurganus, William Gentry, Lewis Usher and Tanya Sanders, Shon Cooper, Nick Collins, Travis Patterson, Amanda Peake, Danny Hammond, Chip Turner, Nick Collins, Allen Steen, The Sturkey Family, the Lance family, Marcus Lattimore, Nick Chrisley's family, Allison Williams, Lt. Kyle Walker, Summer and Joel Johnson, Nicole O'Donnell, James O. Johnson, Joy Pruett and family, Patrick Heher, Bill Schmidt, Jack Bailey, Bill Early, Gardner Family, Charles Turner, Kathy Bartholomew, Ray Sanders, David and Robin Blocker, J.R. Ray, Kenneth Kowe, Lauren Sielicki, Doug Bailey and family, Johnnie Walker, Jenna Phipps, Mark Lawrence, Harlan Sullins, Peter Laboy, Kat and Carlisle Jones, Elizabeth Galloway and family, Anita McDonald, Willard Harryman, Liz Surratt, Molly Senn, Jackie Shearer, Richard Sellers, our great country and the men and women in uniform that protect and serve it every day plus their families.

Upgrade Your Account
Unlock premium boards and exclusive features (e.g. ad-free) by upgrading your account today.
Upgrade Now