---
Clemson's Running Backs
Last week we analyzed Clemson's quarterbacks and this week we move on to the running backs.
Andre Ellington
Andre Ellington
RS Sr. Running Back
#23 5-10, 190
Moncks Corner, SC
View Full Profile
I think you can make a case that Andre Ellington is the single most important player at Clemson this season.
We have seen the Tigers hang on to win against Boston College with Tajh Boyd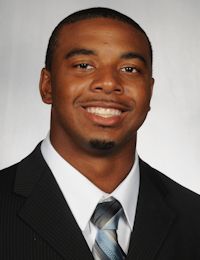 Tajh Boyd
RS Jr. Quarterback
#10 6-1, 225
Hampton, VA
View Full Profile on the sideline with his hip injury. Cole Stoudt
Cole Stoudt
So. Quarterback
#8 6-4, 200
Dublin, OH
View Full Profile has a little experience and Morgan Roberts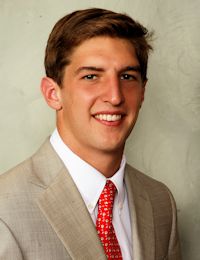 Morgan Roberts
RS So. Quarterback
#16 6-2, 200
Charlotte, NC
View Full Profile is a bright kid who might could get the Tigers through a stretch of the season.
We have seen Clemson's offense look bad without Sammy Watkins
Sammy Watkins
So. Wide Receiver
#2 6-1, 200
Fort Myers, FL
View Full Profile in the NC State game when he missed with a shoulder injury and just as bad with him limited against South Carolina. But the Tigers have DeAndre Hopkins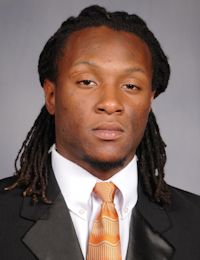 DeAndre Hopkins
Jr. Wide Receiver
#6 6-1, 200
Central, SC
View Full Profile , Jaron Brown
Jaron Brown
RS Sr. Wide Receiver
#18 6-2, 200
Cheraw, SC
View Full Profile , Charone Peak, Martavis Bryant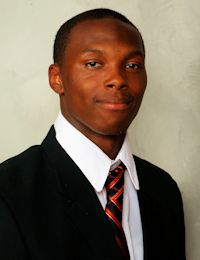 Martavis Bryant
So. Wide Receiver
#1 6-5, 205
Calhoun Falls, SC
View Full Profile and Adam Humphries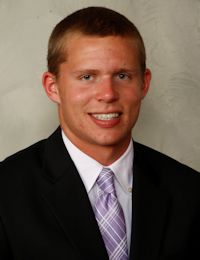 Adam Humphries
So. Wide Receiver
#13 6-0, 190
Spartanburg, SC
View Full Profile are talented enough to get the Tigers through some games in Watkins absence.
The offensive line is the biggest question mark on offense and the Tigers cannot afford to have key injuries here either.
But Ellington may be the key the season. If he can stay healthy, he has a chance to break the all-time rushing record of 3,966 yards set by Raymond Priester. Ellington will enter his senior season with 2,355 yards and needs 1,611 yards to break the school mark. He would have to average 115 yards per game for 14 games to set the new mark.
Ellington was a second team All-ACC selection last season but I think if healthy he is the best back in the conference this season. He has had toe issues and ankle issues in the last two years. Clemson is 2-3 when Ellington has not played and that does not include the South Carolina loss in 2010 when he only played three plays.
A healthy Ellington is a real difference maker though. There were times last year where Ellington looked like the perfect fit for this offense. He had five one hundred yard games last season including a career high 212 against Maryland.
In 2010 Ellington was the offense. He had four 100-yard rushing yard games that season including 166 against Georgia Tech, 140 at Auburn and 107 against Miami.
He is not the complete back yet. His pass catching skills still need some improvement. Injuries are a concern and he had the crucial fumble in the Orange Bowl. However, we are still talking about one of the best backs in school history.
I also think Ellington is very suited for the new pistol formation Clemson offensive coordinator Chad Morris installed in the spring. In summary, I expect Ellington to have a huge year but his health is a top priority for the entire season.
D.J. Howard
D.J. Howard
RS So. Running Back
#22 5-11, 195
Lincoln, AL
View Full Profile
When Ellington needs rest or if he is banged up D.J. Howard is the next option. Howard rushed for 230 yards on 41 carries and a touchdown a season ago as a red-shirt freshman. He had a career high nine carries for 86 yards against Auburn, the school he committed to out of high school before he switched and signed with Clemson. Howard should see more carries in more meaningful situations since Mike Bellamy
Mike Bellamy
So. Running Back
#5 5-10, 175
Nocatee, FL
View Full Profile will not be a part of the program next season.
Howard looked like a freshman at times last season. He looked strong and confident in the Auburn contest. However, in his first college start against Georgia Tech he had a key fumble and missed several blitzing linebackers.
If Howard wants to make the next step he will have to improve with the ball out of his hands.
Rod McDowell
The staff said McDowell took a major step forward in the spring. He had played himself into more of a role on his own but Bellamy's departure helps his claim for more opportunities. So far in his first two seasons McDowell has not been a major part of the offense. He has 224 on 46 carries in his Clemson career. The scat back is still trying to find more playing time in this offense but is now forced into a bigger role as the number three back and the change of pace guy.
Like many observers I am still looking for McDowell to show so consistency and earn more playing time. This is an important season for McDowell because he could climb up the depth chart and earn more time after Ellington is gone after the season. The Tigers could sign two very talented backs in February and McDowell needs to gain the staff's confidence before those freshman get their chances.
Zac Brooks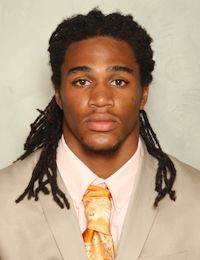 Zac Brooks
Fr. Athlete
# 6-2, 180
Jonesboro, AR
View Full Profile
I think Zac Brooks would have avoided a red-shirt any way but without Bellamy, Brooks is almost assured to play as a true freshman. Brooks graduated from high school early and enrolled at Clemson in January. He was the state of Arkansas' top prospect last season. In the spring Brooks seemed to impress the staff while learning the ropes of the new system. His participation in spring ball gives him a better chance to grab some playing time as a true freshman and with one less guy ahead of him Brooks should get ready to see more time in 2012.
Brooks will still have to make the transition to running back full time and he will also have to adjust to the college game but he has the speed and athleticism that will help that transition.
In summary, Clemson improved its running game from 139 yards a game on the ground in 2010 to 159 a game last season. Chad Morris wants that number to get much closer to 200 yards per game but several things have to occur for that to happen. First, Ellington needs to stay healthy. Also the offensive line needs to develop and show improvement from a season ago.
Clemson needs to run the ball to be successful. In the losses last year the Tigers could not run the ball. Against Georgia Tech Clemson had only 95 yards rushing. In the loss to NC State the Tigers managed only 34 yards rushing. The Gamecocks held Clemson to 70 yards rushing. Clemson did run the ball for 193 in the bowl game but turnovers hurt.
The bottom line is this is a crucial unit for the Tigers in 2012.
The Brad Hughes All-State Insurance Agency
Prayer List
We have started a prayer list on the blog. Here are the guidelines:
If you are offended by prayer or prayer lists then I apologize in advance. The blog is free and the prayer list will be on the bottom of the page so you don't have to read it.
If you would like to add someone to the list please email me at mickeyplyler@hotmail.com
*Please let me know when it is appropriate to take the person off of the prayer list.
Those who need our prayers include:Finn Brookover, Mary-Louise Pawlowski (John's daughter), Jo Ann Bachman, Kenneth Bryant, Pruitt Martin, Got igers and his family, David Rowland, Leonard, Gillespie and his family, Jim S, Daniel Rosborough, The Huffman family, Nancy Winkler, John Reeve, Ethel Southard, Vinnie Brock, Kaitlyn L, Susan Miller, Joyce Harley, Steve Proveaux, Jeffrey Greene, the Hutto family, Sherl Drawdy, Caleb Kennedy, Teresa O'Connor, Matt Jacobs,Perrin Seigler, Candee Massee, Lindsey Jordan, Sam Catoe, Tyler Felch, the Nicolopulos family, "the Jacksonville, FL guys", Kim Sims, the Coyle family, Ryleigh Tedder, Steve Lee, Kelly Trakas, Jimmy Moore, the Thomas. V Family, Emary Claire Young, Kitty Bowers,Julie Locke, the Scheider family, Lauren Kittles' family, Frank Gentry, Joyce Bussey, Stacey McKeown, Dale Childs, Larry Lentz, Jr, Carl Sharperson, Scott Hannon, William Perry, Tyler Swaney, Lillian, Mark Feit, David Frame, Chad Berry, the family of Matthew M. Watson, the Dowis family, Shervin Messer, Alan Putnam, the Olivers, Lee Tate, Ronnie Abrams, Eddie Greene, the Jackson family, Bill Vader, Jim Taylor, Tina DeWitt, Rock Horne, Christopher Tuten, Bobby Wayne Thomas, Emma and Danielle Carothers, Robert Ditty, Mr. and Mrs. Murray Smith, Dot Cartee, Ayden Mills, Millie Heatley, Lynn Martin and family, Michael Pinson, Jake David family, Angie Crowley, Ira, Mike Tolson, Poly Wells, Dr. Muriel Bishop, Jack Cunningham, Emily Jefford Meister, Zachary Stoller, Aaron Clackum, Pat James, Cortney Moore, William Moore, Angelia and Savannah Anderson, William Ross, Meredith Legg, Scott Johns, Frank Carroll, Brandon Thompson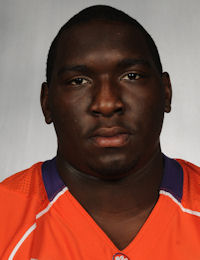 Brandon Thompson
Defensive Tackle
#98 6-2, 310
Thomasville, GA
View Full Profile , Alvin Sammons, Georgine McAlhaney, Glen Davis, Mike Price, Clay Childers, Aaron Knight, Danielle Johnston and family, Nicholas Abrams, Lana Kuykendall, Gary, Billy McLeroy, Gary G., William Huggins, Jim Bennett, Chantz Fowler.

Upgrade Your Account
Unlock premium boards and exclusive features (e.g. ad-free) by upgrading your account today.
Upgrade Now