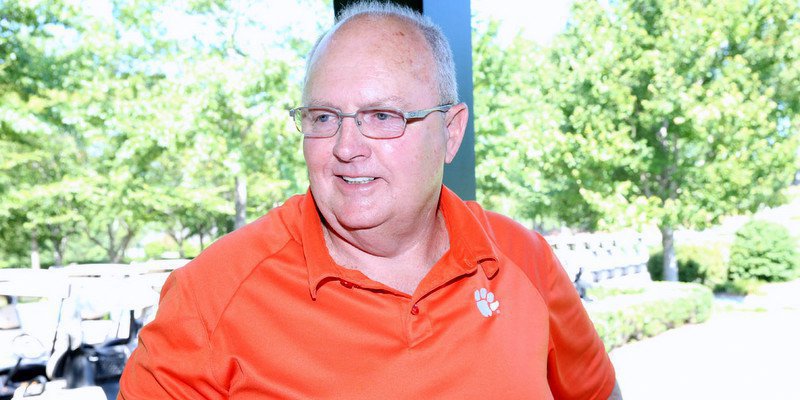 | | |
| --- | --- |
| UNC Review; OL Issues; LED | |
---
Email Bag
In this format, we will publish your comments and answer your questions. To submit a comment or questions, please email me at mickeyplyler@hotmail.com.
Hey Mickey,
Is it just me, or is the play of the offensive line as a whole leaving a lot to be desired? They have all played very well at times, but particularly this past weekend seemed to struggle with adjusting protections against a team bringing pressure. Someone gave me a stat that we have the largest average weight of an offensive line in the country, yet we seem to get pushed around too often by supposedly lesser talent. Watching live it can be hard to tell if the issues are on the QB, RB, TE or OL, but UNC seemed to generate a lot more pressure AND stuff the run game. With the talent and experience we have upfront, I am just surprised to see TL getting hit so often and ETN not having any more room to run.
UNC played their tails off, as most teams we play going forward will do, and because of that I think there are fewer concerns than "the-sky-is-falling" national media seem to believe, but once again the "best offensive line" we've had doesn't provide much comfort through 5 games to protect for arguably the most talented backfield in the power 5.
Thanks, and Go Tigers!
2012Tiger
2012 Tiger,
You are correct. This was not the best game for the offensive line. In fact, I think the false start penalties were one of the two biggest issues on offense. The other was the fumble that stopped all momentum.
I do give Bateman and his defense credit this past weekend. His schemes seemed to confuse Clemson. I also think a huge factor was the way North Carolina tackled. That was impressive.
Moving forward, this offensive line will need to play better if this team is to reach its potential.
Hey Mickey !
Adding to player safety, I think if a player gets injured and causes a stoppage, rather than sit out one play, that player should have to sit out balance of that particular possession. That may still be only one play, but could be a dozen. Hidden benefit ithat rule would make coaches think twice before they have their players fake injuries simply to slow down momentum, gain a breather for his team. Your thoughts??
I think Tiger Illustrated does an outstanding job reporting both on current team and recruiting. But i fell there is not enough tracking of former Tigers in professional sports. I would love to see a list of former Tigers in Mlb and minor leagues, basketball players in NBA< "G" League, Europe. and specifically is there a list of former Tigers who currently made NFL OPening Day rosters? and Injured list preventing them from being on active roster, lastly practice squads? ( this started with group of buddies discussing how many WRs. in Nfl...big names are easy Hopkins, Sammy, Williams, Renfro, Humphries, Cain..., ....,,but how about guys like Charone Peake, Jaron Brown, Artavis Scott, Treon Thompson.......)
Thanks for the great job you do and GO TIGERS !
Bill
Bill,
I am not sure how to stop it. It is so hard to measure intent. What if a guy is legitimately hurt, should he have to sit out? This past weekend Skalski went out with a stinger but came back in and stopped the two-point play. Should he have not been able to come back in that drive?
Last year we had a segment on my radio show called, "Legends Friday." We had a former Tiger on each Friday. I need to start that segment back soon.
Mickey,
I didn't get a chance to hear the show Monday. What was your assessment of the game on Saturday? How can a 28-point favorite almost blow a game? Thanks.
Ben
Ben,
First, give UNC credit. Their schemes were very good. They tackled very well. They were extremely physical.
Clemson didn't play well. Too many false start penalties. The fumble stopped all momentum, the missed field goal hurt, and pass protection wasn't up to par. You had a wide receiver trip over his own feet to negate a huge play and your star corner gives up a long touchdown pass. Clemson made enough mistakes to lose, but fortunately, the Tigers survived and advanced.
I am not overly concerned about last Saturday and am much more concerned about how this team responds in two weeks.
Hey Mickey, I was just wondering if you knew of any upgrades or additions that are planned for the stadium. Particularly the new LED lights that Alabama and Georgia have recently installed. Not that our recruiting needs any help, but seems like that would be a pretty awesome recruiting tool. Love the show. Thanks, Jason
Jason,
I was told they will announce big stadium improvements with new LED lights and a new scoreboard for the 2021 season. Hope this helps.
Mickey,
Three years ago there was the loss to Pitt, the last two years brought a loss and a down to the wire win against Syracuse and Clemson made the Playoffs each year. So what does the 1 point win against a huge underdog Carolina mean, Clemson is still undefeated and in control of their destiny.
What we know is there is more than half a season left and there can only be 4 unbeaten Power 5 teams at the end of the year and Clemson can be one of those. Is there work to do, no doubt. Is there some concern, maybe, but the Tigers will be big favorites in all the remaining games. A close game should renew the focus and a week off will help.
Based on the first 5 weeks of the season, there are some very good teams in the country and Clemson is probably in that group. The winning streak and the dream is still alive. Despite what the coaches may say, the goal and expectation for this program is being in the Playoffs every year so just keep winning because no losses is better than 1 loss every time.
Andy
Andy,
You are way too level headed. Panic, doom and gloom are easier. Lol. Thanks for the great perspective. As my good friend texted me after Saturday, "it's a math test, not an art test."
The Brad Hughes All-State Insurance Agency

Upgrade Your Account
Unlock premium boards and exclusive features (e.g. ad-free) by upgrading your account today.
Upgrade Now