---
| | | |
| --- | --- | --- |
| Wednesday, December 5, 2012, 10:44 AM | | |
Recruiting Capsule
Below is capsule outlook for the Tigers in terms of scholarship numbers and who the staff is still recruiting:
Quarterback
Returning: Boyd Sr, Stoudt Jr, Kelly Fr, Roberts So, McNeal So
Lost:None
Commitment:None
Targets:None
Notes:The assumption here is that Tajh Boyd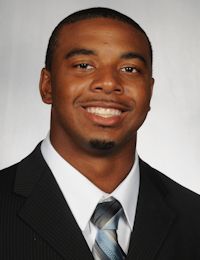 Tajh Boyd
RS Jr. Quarterback
#10 6-1, 225
Hampton, VA
View Full Profile returns. The staff really likes it depth with Stoudt but feels Kelly is special. 2014 commitment DeShawn Watson is the main reason no one was targeted in this class.
Running Back
Returning:McDowell Sr, Howard Jr, Brooks So
Lost:Ellington
Commitment:Dye, Gallman
Targets:None
Notes:Ellington is a big loss but McDowell had a good year. Howard has shown some signs. Brooks has a big upside. Both Gallman and Dye will have a chance to play. The 2014 commitments of Cook and Oglesby are future four-star prospects and top 250 according to rivals.com.
Wide Receiver
Returning:Hopkins Sr, Watkins Jr, Bryant Jr, Peake Jr, Humphries Jr, Hopper Fr
Lost:Brown
Commitment:Robinson, Williams, Jenkins
Targets:Marquez North
Notes:I am not sure Hopkins returns but this group is still deep and talented. Watkins will look to rebound in 2013. Bryant, Peake and Humphries are ready for more responsibility. Hopper is the next star. The incoming class of Robinson, Williams and Jenkins are as good as any in America. North is rated number two in the country according to rivals.com.
Tight End
Returning:Smith Sr (H-Back), Cooper Jr, Sekinger So, McCullough Fr
Lost:Ford
Commitment:Leggett, Greenlee
Targets:None
Notes:Ford is gone but the staff likes Cooper and Sekinger. McCullough is the next star here. He reminds some of Dwayne Allen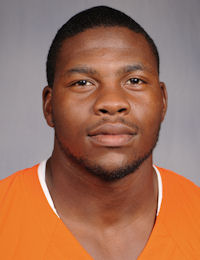 Dwayne Allen
Tight End
#83 6-3, 255
Fayetteville, NC
View Full Profile . Leggett is a great looking prospect. In 2014 the Tigers get Cannon Smith.
Offensive Line
Returning:Thomas Sr, Shatley Sr, Timothy Jr, Beasley Jr, Webster Jr, Davis Jr, Battle So, MacLain So, Anthony So, Gore So, Region So, Maybank So, Norton So, Jones Fr, Destefano Fr, Guillermo Fr
Lost:Freeman
Commitment:Morris
Targets:Tyrone Crowder
Notes:This unit got better in 2012 and only lose Freeman next year. This could be the best offensive line in recent memory. Waiting in the wings is future star in Isaiah Battle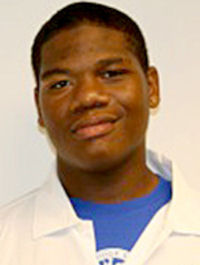 Isaiah Battle
Fr. Offensive Tackle
#79 6-6, 280
St. George, VA
View Full Profile . The staff also loves the red-shirted class including DeStefano and Guillermo. The staff likes Morris. Crowder has been at the top of the board all year.
Defensive End
Returning:Crawford Jr, Beasley Jr, Barnes Jr, Dodd So, Aiken Fr
Lost:Goodman
Commitment:Lawson, Rogers
Targets:Carl Lawson, Ebenezer Ogundeko, Rober Nkemdiche
Notes:Goodman is gone but Crawford and Beasley return. Dodd showed promise as a true freshman. The staff likes Aiken's potential. Shaq Lawson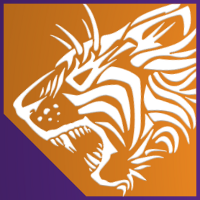 Shaq Lawson
Defensive End
#90 6-4, 240
Central, SC
View Full Profile is a big pick up. If they can add one more pass rusher in the three targets this would be a great class.
Defensive Tackle
Returning:Jarrett Jr, Watson Jr, Williams Jr, Thomas Jr, Reader So, Watkins So, Byers So
Lost:None
Commitment:Pagano
Targets:Montravius Adams
Notes:All seven tackles return. Jarrett had a very good year in 2012. Watson and Williams were solid as well. Reader and Watkins are special. Pagano fits right in to the talent pool here. Adams would be the best the Tigers have signed in years.
Linebacker
Returning:Christian Sr, Shuey Sr, Anthony Jr, Steward Jr, Townsend Jr, Parker Jr, Jones So, Goodson So, Burrell Fr
Lost:Willard, Wright
Commitment:O'Daniel, Boulware
Targets:None
Notes:The Tigers will miss Willard. Shuey helped when he was inserted into the lineup. Anthony may be more comfortable outside. Steward looks to get healthy. Parker is healthy. Jones may be the best of the bunch. He could be a three year starter. The staff thinks highly of both commitments.
Safety
Returning:Smith Jr, Blanks So, Geohagen Fr
Lost:Hall, Meeks
Commitment:Kearse, Tankersly
Targets:None
Notes:Hall and Meeks are gone but that is not a bad thing. I think Blanks moves to safety full time and starts. Look for Kearse to get a long look at the other spot. Dylan Sumner-Gardner is a special looking commitment for 2014.
Cornerback
Returning:Robinson Sr, Breeland Jr, Jenkins Jr, Peters Jr, Davis So
Lost:Brewer
Commitment:Johnson
Targets:Mackensie Alexander, David Kamara, Adrian Baker, Korrin Wiggins
Notes:Brewer is gone. The Tigers return Robinson, Breeland, Jenkins, Peters and Davis but improvement is needed here. Another commitment or two would go a long way to improving this unit which is still the biggest concern heading into 2014.
Specialists
Returning:Catanzaro Sr, Pinion So, Lakip So
Lost:Benton
Commitment:None
Targets:None
Notes:Benton is gone. Catanzaro returns after two great seasons. Pinion should get a chance to handle the punting and kick off duties.
The Brad Hughes All-State Insurance Agency
Prayer List
We have started a prayer list on the blog. Here are the guidelines:
If you are offended by prayer or prayer lists then I apologize in advance. The blog is free and the prayer list will be on the bottom of the page so you don't have to read it.
If you would like to add someone to the list please email me at mickeyplyler@hotmail.com
*Please let me know when it is appropriate to take the person off of the prayer list.
Those who need our prayers include:Finn Brookover, Jo Ann Bachman, Kenneth Bryant, Pruitt Martin, Got igers and his family, David Rowland, Leonard, Gillespie and his family, Jim S, Daniel Rosborough, The Huffman family, Nancy Winkler, John Reeve, Ethel Southard, Vinnie Brock, Kaitlyn L, Susan Miller, Joyce Harley, Steve Proveaux, Jeffrey Greene, the Hutto family, Sherl Drawdy, Caleb Kennedy, Teresa O'Connor, Matt Jacobs,Perrin Seigler, Candee Massee, Lindsey Jordan, Sam Catoe, Tyler Felch, the Nicolopulos family, "the Jacksonville, FL guys", Kim Sims, the Coyle family, Ryleigh Tedder, Steve Lee, Kelly Trakas, Jimmy Moore, the Thomas. V Family, Emary Claire Young, Kitty Bowers,Julie Locke, the Scheider family, Lauren Kittles' family, Frank Gentry, Joyce Bussey, Stacey McKeown, Dale Childs, Larry Lentz, Jr, Carl Sharperson, Scott Hannon, William Perry, Tyler Swaney, Lillian, Mark Feit, David Frame, Chad Berry, the family of Matthew M. Watson, the Dowis family, Shervin Messer, Alan Putnam, the Olivers, Lee Tate, Ronnie Abrams, Eddie Greene, the Jackson family, Bill Vader, Jim Taylor, Tina DeWitt, Rock Horne, Christopher Tuten, Bobby Wayne Thomas, Emma and Danielle Carothers, Robert Ditty, Mr. and Mrs. Murray Smith, Dot Cartee, Ayden Mills, Millie Heatley, Lynn Martin and family, Michael Pinson, Jake David family, Angie Crowley, Ira, Mike Tolson, Poly Wells, Dr. Muriel Bishop, Jack Cunningham, Emily Jefford Meister, Zachary Stoller, Aaron Clackum, Pat James, Cortney Moore, William Moore, Angelia and Savannah Anderson, William Ross, Meredith Legg, Scott Johns, Frank Carroll, Brandon Thompson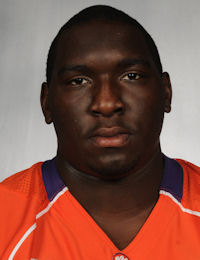 Brandon Thompson
Defensive Tackle
#98 6-2, 310
Thomasville, GA
View Full Profile , Alvin Sammons, Georgine McAlhaney, Glen Davis, Mike Price, Clay Childers, Aaron Knight, Danielle Johnston and family, Nicholas Abrams, Lana Kuykendall, Gary, Gary G., William Huggins, Jim Bennett, Chantz Fowler, Ethel McElveen, Michele Gurganus, William Gentry, Lewis Usher and Tanya Sanders, Shon Cooper, Nick Collins, Travis Patterson, Jennifer Chancy, Amanda Peake, Danny Hammond, Chip Turner, Nick Collins, Allen Steen, The Sturkey Family, James Caylor, the Lance family, Marcus Lattimore, Nick Chrisley's family, Allison Williams, Lt. Kyle Walker, Summer and Joel Johnson, Nicole O'Donnell, Jennifer McManus, James O. Johnson, Joy Pruett and family, Patrick Heher, Bill Schmidt, Jack Bailey, Bill Early, Gardner Family, our great country and the men and women in uniform that protect and serve it every day plus their families.

Upgrade Your Account
Unlock premium boards and exclusive features (e.g. ad-free) by upgrading your account today.
Upgrade Now