---
| | | |
| --- | --- | --- |
| Tuesday, December 16, 2014, 9:12 AM | | |
Big Body
The saying that the game is won at the line of scrimmage holds true today but it doesn't hurt to have a great quarterback.
Clemson definitely has the quarterback of the future but how are the lines of scrimmage in 2015 and beyond?
What Dabo Swinney

Dabo Swinney
Head Coach
View Full Profile already knew but was reminded of once again was the importance of winning at the line of scrimmage.  The program built one of the best defensive lines in the country but will miss Grady Jarrett

Grady Jarrett
Sr. Defensive Tackle
#50 6-1, 290
Conyers, GA
View Full Profile , DeShawn Williams

DeShawn Williams
Sr. Defensive Tackle
#99 6-1, 292
Central, SC
View Full Profile , Josh Watson

Josh Watson
RS Sr. Defensive Tackle
#91 6-4, 292
Wilmington, DE
View Full Profile , Corey Crawford

Corey Crawford
Sr. Defensive End
#93 6-5, 276
Columbus, GA
View Full Profile , Vic Beasley

Vic Beasley
RS Sr. Defensive End
#3 6-2, 236
Adairsville, GA
View Full Profile and Tavaris Barnes

Tavaris Barnes
RS Sr. Defensive End
#9 6-4, 273
Jacksonville, FL
View Full Profile next season.
The Tigers should feel good about the first team defensive line with DJ Reader and Carlos Watkins

Carlos Watkins
RS So. Defensive Tackle
#94 6-3, 294
Mooresboro, NC
View Full Profile slotted in to get the majority of snaps at defensive tackle and Shaq Lawson

Shaq Lawson
So. Defensive End
#90 6-3, 269
Central, SC
View Full Profile and Kevin Dodd

Kevin Dodd
RS So. Defensive End
#98 6-5, 275
Taylors, SC
View Full Profile taking over at the defensive end positions.
Depth is a concern though.  Scott Pagano

Scott Pagano
RS Fr. Defensive Tackle
#56 6-4, 292
Honolulu, HI
View Full Profile has a bright future as the third defensive tackle but no other tackle has ever played in a game yet.  Clemson is hoping to add top 100 defensive tackle Christian Wilkins to the latest recruiting class.
At defensive end, Martin Aiken

Martin Aiken
RS So. Defensive End
#53 6-2, 255
Smoaks, SC
View Full Profile , Dane Rogers

Dane Rogers
RS Fr. Defensive End
#85 6-3, 270
Shelby, NC
View Full Profile and Ebenezer Ogundeko

Ebenezer Ogundeko
RS Fr. Defensive End
#1 6-3, 246
Brooklyn, NY
View Full Profile haven't played a lot so far.  Richard Yeargin

Richard Yeargin
Fr. Defensive End
#49 6-4, 225
Lauderdale Lakes, FL
View Full Profile red-shirted this past season but has some promise.  Clemson will bring in four defensive ends in the next recruiting class and all four are highly recruited, including rivals.com top 250 players in Austin Bryant and Clelin Ferrell and a top 100 prospect in Albert Huggins.
On the offensive line the Tigers will miss Reid Webster

Reid Webster
RS Sr. Offensive Tackle
#77 6-3, 300
Woodstock, GA
View Full Profile , Kalon Davis

Kalon Davis
RS Sr. Offensive Guard
#67 6-5, 340
Chester, SC
View Full Profile and David Beasley

David Beasley
RS Sr. Offensive Guard
#68 6-4, 323
Columbus, GA
View Full Profile but return some experience.  At center Ryan Norton

Ryan Norton
RS Jr. Offensive Line
#58 6-3, 292
Simpsonville, SC
View Full Profile and Jay Guillermo

Jay Guillermo
RS So. Center
#57 6-3, 314
Maryville, TN
View Full Profile will continue their battle that has lasted for a couple of seasons.
Athleticism shouldn't be a factor at offensive tackle with Isaiah Battle

Isaiah Battle
Jr. Offensive Tackle
#79 6-7, 285
Brooklyn, NY
View Full Profile and Joe Gore

Joe Gore
RS Jr. Offensive Tackle
#73 6-5, 283
Lake Waccamaw, NC
View Full Profile returning, but both need to be more consistent.  Battle has had some great games and Gore will need to step up to hold off newcomers at tackle.
At guard Tyrone Crowder

Tyrone Crowder
RS Fr. Offensive Guard
#55 6-2, 322
Marston, NC
View Full Profile showed promise as a red-shirt freshman this past season and Eric MacLain has seen action as a starter.
Less experienced players are also making strides.  The staff feels good about the upside of Maverick Morris

Maverick Morris
RS Fr. Offensive Line
#69 6-4, 291
Broxton, GA
View Full Profile and Justin Falcinelli

Justin Falcinelli
Fr. Offensive Tackle
#50 6-5, 300
Middleton, MD
View Full Profile at offensive tackle, but the real answers are coming in the next recruiting class.  Five star tackle Mitch Hyatt comes to Clemson in January and will compete right away.  I would expect Jake Fruhmorgen, another top 100 prospect, to have a chance to make a big impression this spring as well.  The staff loves the toughness in Noah Green, who will also compete this spring.
The recruiting efforts on the lines of scrimmage have greatly improved in the past few classes.  Perhaps the top offensive line class will be here in January.  Clemson could receive a commitment from a top 250 offensive line prospect in Sean Pollard from Pinehurst, NC this Friday.
The defensive line class that could potentially add Wilkins to Huggins, Bryant and Ferrell is also among the best in the country.
What Dabo Swinney knew is the importance of dominating the line of scrimmage.  His intensified recruiting efforts should continue to allow him and his program to enjoy that aspect of the game.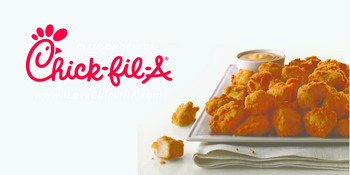 The Brad Hughes All-State Insurance Agency
Prayer List
The prayer list is a medium for our community to recognize those that are in need. If you would like to add someone to the list, please email me at mickeyplyler@hotmail.com. Please let me know when it is appropriate to remove a person off the list.
Those who need our prayers include: Jo Ann Bachman, Kenneth Bryant, Pruitt Martin, Got Igers and his family, David Rowland, Leonard, Gillespie and his family, Jim S., Daniel Rosborough, the Huffman family, Nancy Winkler, John Reeve, Vinnie Brock, Kaitlyn L., Susan Miller, Joyce Harley, Steve Proveaux, Jeffrey Greene, the Hutto family, Sherl Drawdy, Caleb Kennedy, Teresa O'Connor, Matt Jacobs, Perrin Seigler, Candee Massee, Lindsey Jordan, Sam Catoe, Tyler Felch, the Nicolopulos family, "the Jacksonville, FL guys," Kim Sims, the Coyle family, Ryleigh Tedder, Steve Lee, Kelly Trakas, Jimmy Moore, the Thomas V. family, Emary Claire Young, Kitty Bowers, Julie Locke, the Scheider family, Lauren Kittles' family, Frank Gentry, Stacey McKeown, Dale Childs, Larry Lentz, Jr., Carl Sharperson, Scott Hannon, William Perry, Tyler Swaney, Lillian, Mark Feit, David Frame, the family of Matthew M. Watson, the Dowis family, Alan Putnam, the Olivers, Lee Tate, Ronnie Abrams, Eddie Greene, the Jackson family, Bill Vader, Jim Taylor, Tina DeWitt, Rock Horne, Bobby Wayne Thomas, Emma and Danielle Carothers, Robert Ditty, Mr. and Mrs. Murray Smith, Millie Heatley, Lynn Martin and family, Michael Pinson, Jake David family, Angie Crowley, Ira, Mike Tolson, Poly Wells, Dr. Muriel Bishop, Jack Cunningham, Emily Jefford Meister, Zachary Stoller, Aaron Clackum, Pat James, Cortney Moore, William Moore, Angelia and Savannah Anderson, William Ross, Scott Johns, Frank Carroll, Brandon Thompson

Brandon Thompson
Defensive Tackle (2008 - 2011)
#98 6-2, 310
Thomasville, GA
View Full Profile , Alvin Sammons, Georgine McAlhaney, Glen Davis, Mike Price, Clay Childers, Aaron Knight, Danielle Johnston and family, Nicholas Abrams, Lana Kuykendall, Gary, Gary G., William Huggins, Jim Bennett, Chantz Fowler, Ethel McElveen, Michele Gurganus, William Gentry, Lewis Usher and Tanya Sanders,  Shon Cooper, Nick Collins, Amanda Peake, Danny Hammond, Chip Turner, Nick Collins, Allen Steen, the Sturkey family, the Lance family, Nick Chrisley's family, Allison Williams, Lt. Kyle Walker, Summer and Joel Johnson, Nicole O'Donnell, James O. Johnson, Joy Pruett and family, Bill Schmidt, Jack Bailey, Gardner Family, Charles Turner, Kathy Bartholomew, Ray Sanders, David and Robin Blocker, J.R. Ray, Kenneth Kowe, Lauren Sielicki, Jenna Phipps, Mark Lawrence, Jonathan and Jacki Sullins, Peter Laboy, Kat and Carlisle Jones, Elizabeth Galloway and family, Anita McDonald, Willard Harryman, Liz Surratt, Molly Senn, Jackie Shearer, Richard Sellers, Tim Drisdelle, Edward Easterling, Dawson Bourne, Susan and Mike Brown, Julie Goodman Marshall, Willard and Dorothy Harryman, Justin Jernigan, Jack  Cunningham,  Mia Daughtery, Tee Senn, Bob Garrett, Skylar, Joseph Thomas, Mrs. Nelis, Jeanne Thompson, Sean Rowell, George Parker, Levon Kirkland

Levon Kirkland
Linebacker
# 0, 0
,
View Full Profile and family, Catherine Sewell, Randy Davenport, David Vaughn, Keith Dalton, B.T., Bill Hilbig, Rita Elrod Hammond and family, Jim McKeller, Tony Alewine, Sharon Storck, Dick Baird, Richard Bagnal, Dustin and Brittany Peurifoy, Jan Allan, Josh Cox, Gregg and Sylvia Lewis, Travis Hamrick, Kaki Harmon, Brandy Stephens, Jammie McKellar and babies, Karen Edwards, Jackson Lindsey, Cathy Hutson Gregg, Kristin Heckman, Jennifer Johnson, Jay Johnson, Lyndsie Johnson, Emily Davis, Hayes Davis, Judy Towe, Johnny Towe, Ken Brown, Elaine Brown, Rhonda Thompson, Tim Davis, Jacob Greinke, Jack Finley, Richard and Clara Crawford, Zach and Griffin Johnson, Israel, Frankie Allen, Bobby Allen, the Wessinger family, the Parsons family, Todd Price and family, Rosemary A Flynn, Dr. Mickey Shealy family, Sarah McManus, Mr. Gillespie, Al Evans, Craig Rush, Bobbi Nicholson, and our great country and the men and women in uniform that protect and serve it every day, plus their families.

Upgrade Your Account
Unlock premium boards and exclusive features (e.g. ad-free) by upgrading your account today.
Upgrade Now