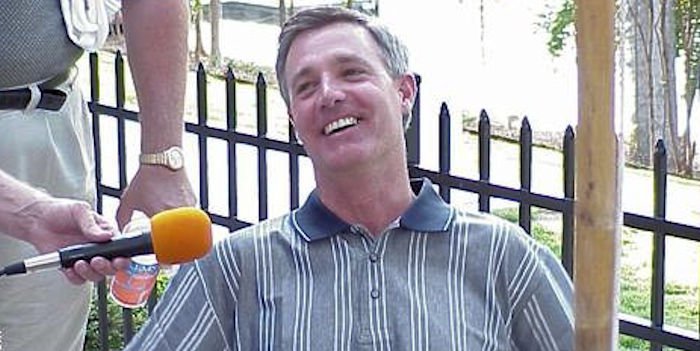 | | |
| --- | --- |
| Tommy Bowden on CFB rankings: "Clemson is in a no-win situation" | |
---
| | | |
| --- | --- | --- |
| Friday, November 8, 2019, 10:33 AM | | |
Everybody is talking about Tuesday's College Football Playoff rankings that had a top-four of Ohio State, LSU, Alabama, and Penn State.
Even former Clemson head coach Tommy Bowden chimed in about Clemson being ranked No. 5 despite winning 24 games in a row.
"Clemson, unfortunately, is in a no-win situation," Bowden said on CBS Sports Radio's Tiki & Tierney show. "A close loss to North Carolina, (people say), 'Gosh, maybe Clemson is not that good.' When they blow out the other teams, they say, 'Well, the ACC is not that good.' So it's hard for them to win."
Bowden believes that the ACC is pretty weak this season.
"I do think they were penalized," Bowden said on the close win against North Carolina, "but unfortunately, it's an extremely weak year in the ACC. You might have another four-loss, five-loss Coastal division champion."