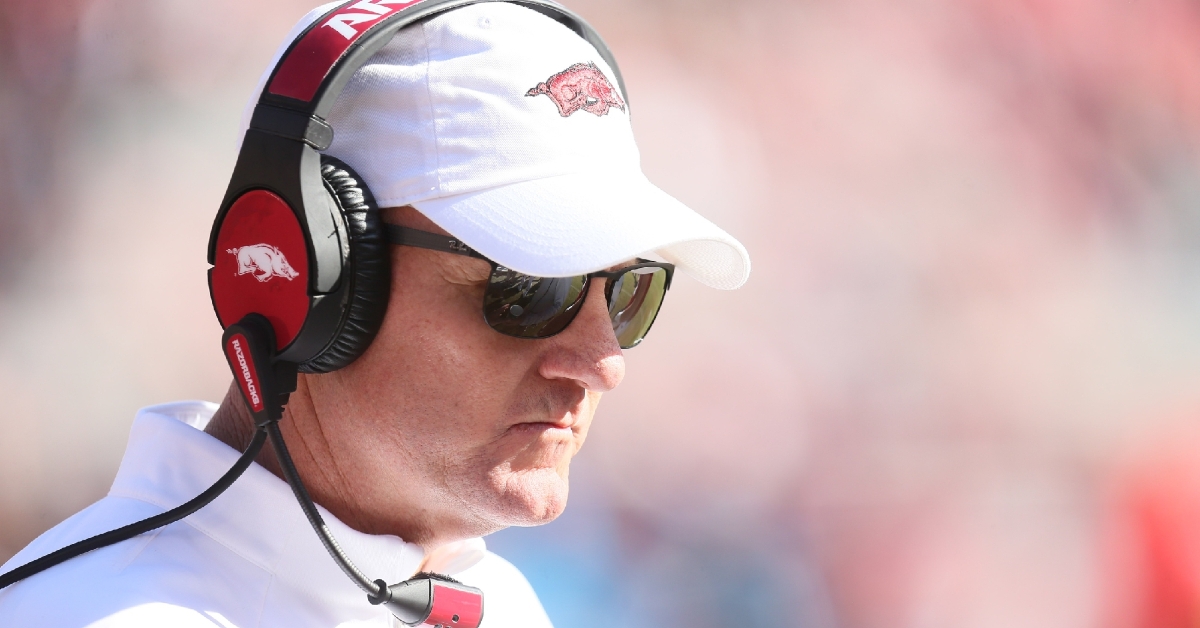 | | |
| --- | --- |
| Dabo Swinney's reaction to Arkansas firing Chad Morris | |
---
| | | |
| --- | --- | --- |
| Sunday, November 10, 2019, 6:56 PM | | |
Arkansas head coach Chad Morris was fired on Sunday after a 4-18 record and zero SEC wins (0-14) in two seasons.
Clemson's Dabo Swinney was asked during his Sunday media teleconference call about his former offensive coordinator getting the boot from the Razorbacks.
"It's a tough business," he said. "I hate it. I hate it for him and all those guys on the staff and all those families and, there's gonna be a lot of people in this business get fired if you only get a year and a half to build a program. I guess that's the direction that we're in, and I think Chad is a great coach, and he's a winner."
Swinney believes if Morris had been allowed five or six years at Arkansas, then he would have been highly successful.
"I think if he had the support and was able to just not have to come to work every day, worried about his job a year and a half into a job that would resonate," he said. "You'd look out five or six years from now, and you'd be really proud of what you have. But again, just not a lot of patience, and I understand with the type of money being paid and things like that and the expectations. Everybody wants to win yesterday, but it's just not that easy, especially when you take over a great situation that's different, but he didn't take over a great situation. He took over a very challenging situation, and you take it over, and you really just lose that recruiting class, just kind of chalk that up. And so he's basically had about a year and a half. So I hate it. But he'll move forward."
Swinney thinks that Morris will bounce back in the coaching profession.
"There will be an opportunity for him," he said. "He's a great coach. And I don't have any doubt he will keep moving forward and be something that he will learn and grow from. I hate it. I really do. I think if they just left him alone, and just continue to support him and take the pressure off as far as, you know, every week with the hot seat stuff and all that, I think he would have built a really good program there."