---
| | |
| --- | --- |
| Tuesday, October 28, 2014, 8:40 AM | |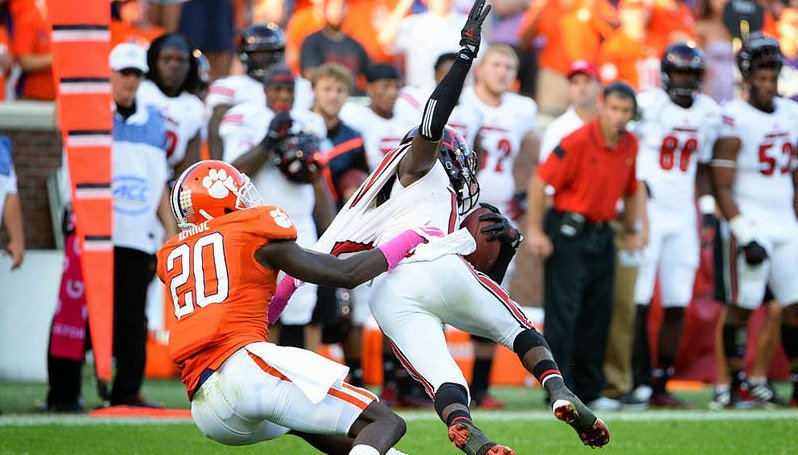 Nation's Best D?
A few weeks ago a color analyst for ESPN called Clemson's defense the best in the country.  At the time I knew the Tigers were good, but were they the best?
The stats are trending in favor of supporting a strong argument.  Clemson has played extremely well on the defensive end, especially the last three weeks.
Currently the Tigers are 11th in the country in scoring defense allowing 18.3 points per game.  Ole Miss leads the nation with a 10.5 mark.
Clemson is third in the nation in total defense allowing 268.6 yards per game.  Louisville leads the country allowing only 243 yards per game.
The Tigers are 11th in the country in rushing defense allowing 101 yards per game.  Louisville gives up only 61 yards rushing per game.
Clemson is seventh in the nation in passing yards allowed with 167 yards per game.  San Jose State gives up only 89 yards a game through the air.
The Tigers lead the nation in tackles for loss with 9.8 per game and are fifth in the country in sacks with 3.75 per game.  Utah leads the country in sacks with 5.0 per contest.
Clemson is first in the country in third down defense allowing opponents to convert only 23 percent of their third downs.
The Tigers are sixth in the nation in first down defense allowing only 109 first downs.  Florida leads the country with 98.
Clemson is the only team in the nation in the top 11 in each of these major defensive categories.
There are several reasons why the Tigers are so good defensively this season including talent, experience and coaching.
Clemson has recruited extremely well and the Tigers have several future NFL defenders this season.  Vic Beasley

Vic Beasley
RS Sr. Defensive End
#3 6-2, 236
Adairsville, GA
View Full Profile , Corey Crawford

Corey Crawford
Sr. Defensive End
#93 6-5, 276
Columbus, GA
View Full Profile , Shaq Lawson

Shaq Lawson
So. Defensive End
#90 6-3, 269
Central, SC
View Full Profile , Grady Jarrett

Grady Jarrett
Sr. Defensive Tackle
#50 6-1, 290
Conyers, GA
View Full Profile , D.J. Reader
D.J. Reader
Jr. Defensive Tackle
#48 6-2, 322
Greensboro, NC
View Full Profile , Stephone Anthony

Stephone Anthony
Sr. Linebacker
#42 6-2, 244
Polkton, NC
View Full Profile , Tony Steward

Tony Steward
Sr. Linebacker
#7 6-1, 236
Hastings, FL
View Full Profile , MacKensie Alexander

MacKensie Alexander
RS Fr. Cornerback
#2 5-11, 190
Immokalee, FL
View Full Profile and Jayron Kearse

Jayron Kearse
So. Safety
#20 6-4, 215
Fort Myers, FL
View Full Profile could all have shots at long NFL careers.
This is also an experienced unit.  Beasley, Crawford, Jarrett, DeShawn Williams

DeShawn Williams
Sr. Defensive Tackle
#99 6-1, 292
Central, SC
View Full Profile , Josh Watson

Josh Watson
RS Sr. Defensive Tackle
#91 6-4, 292
Wilmington, DE
View Full Profile , Anthony, Steward, Robert Smith

Robert Smith
Sr. Safety
#27 5-11, 211
St. George, SC
View Full Profile , Garry Peters

Garry Peters
RS Sr. Cornerback
#26 6-0, 194
Conyers, GA
View Full Profile , Martin Jenkins

Martin Jenkins
RS Sr. Cornerback
#14 5-9, 185
Roswell, GA
View Full Profile and Robert Smith are all seniors and have played in big games the last four seasons.
Finally it is coaching.  Brent Venables

Brent Venables
Def. Coordinator / Linebackers
View Full Profile has to be considered one of the nation's finest defensive coordinators.  His schemes each week have been excellent and this defense appears to be prepared every week.
No coach in the country has developed more talent through the years at defensive tackle than Dan Brooks

Dan Brooks
Assoc. Head Coach / Def. Tackles
View Full Profile .  Marion Hobby

Marion Hobby
Co-Defensive Coordinator / Defensive Ends
View Full Profile is an excellent defensive ends coach who has his unit playing at a high level and Mike Reed

Mike Reed
Assist. Coach / Defensive Backs
View Full Profile has the defensive backs playing as well as any secondary in recent seasons.
The question I get asked often is about the 2015 offense.  The Tigers will miss Jarrett, Williams and Watson at defensive tackle but Reader, Carlos Watkins

Carlos Watkins
RS So. Defensive Tackle
#94 6-3, 294
Mooresboro, NC
View Full Profile and Scott Pagano

Scott Pagano
RS Fr. Defensive Tackle
#56 6-4, 292
Honolulu, HI
View Full Profile won't be a tremendous drop off.  Anthony and Steward will be missed but Ben Boulware

Ben Boulware
So. Outside Linebacker
#10 5-11, 235
Anderson, SC
View Full Profile , BJ Goodson and Kellen Jones

Kellen Jones
RS Jr. Linebacker
#52 6-1, 233
Houston, TX
View Full Profile should be OK at linebacker.  Peters, Jenkins and Smith will be missed in the secondary but Kearse, Alexander, Green and Cordrea Tankersly will be just fine in an excellent secondary.
Next year's defense won't be as dominating as this one but I think they will be more than up to the task of keeping up with this year's standards.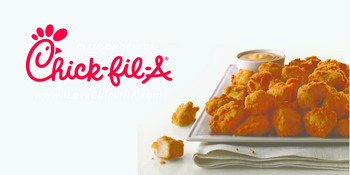 The Brad Hughes All-State Insurance Agency
Prayer List
We have started a prayer list on the blog.  Here are the guidelines:
If you are offended by prayer or prayer lists then I apologize in advance.  The blog is free and the prayer list will be on the bottom of the page so you don't have to read it.
If you would like to add someone to the list please email me at mickeyplyler@hotmail.com
*Please let me know when it is appropriate to take the person off of the prayer list.
Those who need our prayers include: Finn Brookover, Jo Ann Bachman, Kenneth Bryant, Pruitt Martin, Got Igers and his family, David Rowland, Leonard, Gillespie and his family, Jim S., Daniel Rosborough, the Huffman family, Nancy Winkler, John Reeve, Vinnie Brock, Kaitlyn L., Susan Miller, Joyce Harley, Steve Proveaux, Jeffrey Greene, the Hutto family, Sherl Drawdy, Caleb Kennedy, Teresa O'Connor, Matt Jacobs, Perrin Seigler, Candee Massee, Lindsey Jordan, Sam Catoe, Tyler Felch, the Nicolopulos family, "the Jacksonville, FL guys," Kim Sims, the Coyle family, Ryleigh Tedder, Steve Lee, Kelly Trakas, Jimmy Moore, the Thomas V. family, Emary Claire Young, Kitty Bowers, Julie Locke, the Scheider family, Lauren Kittles' family, Frank Gentry, Joyce Bussey, Stacey McKeown, Dale Childs, Larry Lentz, Jr., Carl Sharperson, Scott Hannon, William Perry, Tyler Swaney, Lillian, Mark Feit, David Frame, Chad Berry, the family of Matthew M. Watson, the Dowis family, Alan Putnam, the Olivers, Lee Tate, Ronnie Abrams, Eddie Greene, the Jackson family, Bill Vader, Jim Taylor, Tina DeWitt, Rock Horne, Bobby Wayne Thomas, Emma and Danielle Carothers, Robert Ditty, Mr. and Mrs. Murray Smith, Millie Heatley, Lynn Martin and family, Michael Pinson, Jake David family, Angie Crowley, Ira, Mike Tolson, Poly Wells, Dr. Muriel Bishop, Jack Cunningham, Emily Jefford Meister, Zachary Stoller, Aaron Clackum, Pat James, Cortney Moore, William Moore, Angelia and Savannah Anderson, William Ross, Scott Johns, Frank Carroll, Brandon Thompson

Brandon Thompson
Defensive Tackle (2008 - 2011)
#98 6-2, 310
Thomasville, GA
View Full Profile , Alvin Sammons, Georgine McAlhaney, Glen Davis, Mike Price, Clay Childers, Aaron Knight, Danielle Johnston and family, Nicholas Abrams, Lana Kuykendall, Gary, Gary G., William Huggins, Jim Bennett, Chantz Fowler, Ethel McElveen, Michele Gurganus, William Gentry, Lewis Usher and Tanya Sanders,  Shon Cooper, Nick Collins, Amanda Peake, Danny Hammond, Chip Turner, Nick Collins, Allen Steen, the Sturkey family, the Lance family, Nick Chrisley's family, Allison Williams, Lt. Kyle Walker, Summer and Joel Johnson, Nicole O'Donnell, James O. Johnson, Joy Pruett and family, Bill Schmidt, Jack Bailey, Gardner Family, Charles Turner, Kathy Bartholomew, Ray Sanders, David and Robin Blocker, J.R. Ray, Kenneth Kowe, Lauren Sielicki, Jenna Phipps, Mark Lawrence, Harlan Sullins, Peter Laboy, Kat and Carlisle Jones, Elizabeth Galloway and family, Anita McDonald, Willard Harryman, Liz Surratt, Molly Senn, Jackie Shearer, Richard Sellers, Tim Drisdelle, Edward Easterling, Dawson Bourne, Susan and Mike Brown, Julie Goodman Marshall, Willard and Dorothy Harryman, Justin Jernigan, Jack  Cunningham,  Mia Daughtery, Tee Senn, Bob Garrett, Skylar, Joseph Thomas, Mrs. Nelis, Jeanne Thompson, Sean Rowell, George Parker, Levon Kirkland

Levon Kirkland
Linebacker
# 0, 0
,
View Full Profile and family, Catherine Sewell, Randy Davenport, Patrick DeStefano

Patrick DeStefano
Offensive Line (2012 - 2013)
#71 6-5, 275
Spartanburg, SC
View Full Profile , David Vaughn, Keith Dalton, B.T., Bill Hilbig, Rita Elrod Hammond and family, Jim McKeller, Tony Alewine, Sharon Storck, Dick Baird, Richard Bagnal, Tavaris Barnes

Tavaris Barnes
RS Sr. Defensive End
#9 6-4, 273
Jacksonville, FL
View Full Profile and family, Dustin and Brittany Peurifoy, Jan Allan, Josh Cox, Tommy "Red" Harper, Gregg and Sylvia Lewis, Travis Hamrick, Kaki Harmon, Brandy Stephens, Jammie McKellar and babies, Karen Edwards, Jackson Lindsey, Cathy Hutson Gregg, Kristin Heckman, Jennifer Johnson, Jay Johnson, Lyndsie Johnson, Emily Davis, Hayes Davis, Judy Towe, Johnny Towe, Ken Brown, Elaine Brown, Rhonda Thompson, Tim Davis, Jacob Greinke, Jack Finley, Richard and Clara Crawford, Zach and Griffin Johnson, Deshaun Watson

Deshaun Watson
Fr. Quarterback
#4 6-3, 204
Gainesville, GA
View Full Profile , Cole Stoudt

Cole Stoudt
Sr. Quarterback
#18 6-4, 231
Dublin, OH
View Full Profile , Israel, Frankie Allen, Bobby Allen, the Horton family, the Wessinger family and our great country and the men and women in uniform that protect and serve it every day, plus their families