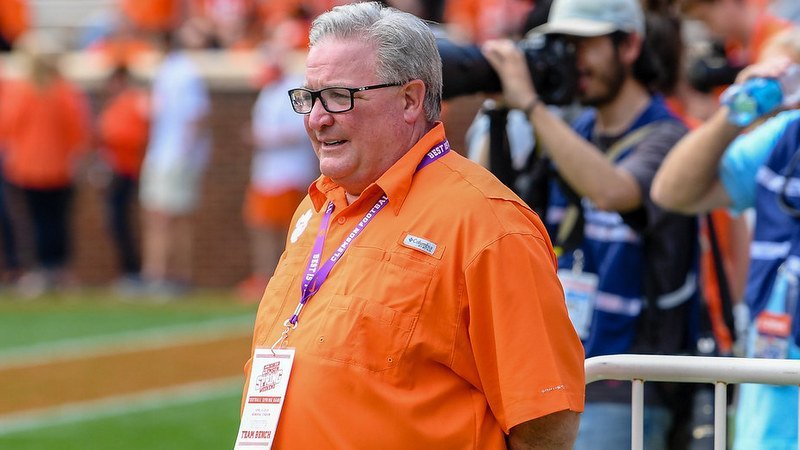 | | |
| --- | --- |
| Tommy Bowden on his brother's graduate assistant job at Clemson | |
---
| | | |
| --- | --- | --- |
| Thursday, June 20, 2019, 2:23 PM | | |
Another Bowden is in Tiger Town.
Former veteran head coach Terry Bowden is pursuing a Master's in athletic leadership and will be assisting as an unpaid graduate intern with Clemson Football.
"You couldn't ask for a better place to kind of re-surface and re-structure yourself," Tommy Bowden said Thursday on WNSP-FM 105.5. "Right now, Clemson and Alabama would be in the top two programs if a coach wanted to go to re-market or re-make himself or learn from the ground up."
Clemson is one of the tops places to learn and make connections for coaches.
"He couldn't be at a better place than Clemson," Tommy said. "I never had the ambition to stay in it that long. He does. If you have that ambition to stay in that long, why not do it at the hottest place right now with the hottest coach and the hottest program? He will get the opportunity to learn at Clemson."
Bowden went on to say that his brother has two more years being paid contractually with a buyout involving Akron University.
Terry was previously the head coach at Salem University (1983–1985), Samford University (1987–1992), Auburn University (1993–1998), and the University of North Alabama (2009–2011).