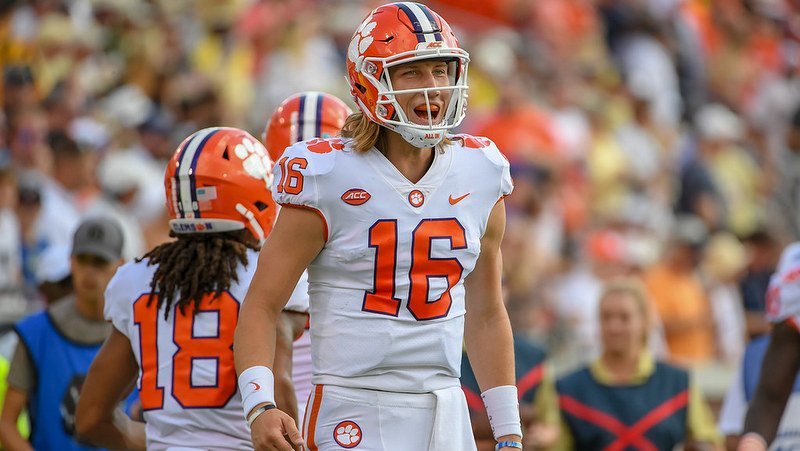 | | |
| --- | --- |
| Lane Kiffin compares Lawrence to Peyton Manning | |
---
| | | |
| --- | --- | --- |
| Thursday, January 10, 2019, 2:06 PM | | |
The nation was impressed by the performance of Trevor Lawrence against Alabama on Monday night.
Florida Atlantic head coach Lane Kiffin was on the Dan Patrick Show as he discussed Clemson-Bama IV and was asked if he would pick Trevor Lawrence or Alabama's Tua Tagovailoa if he had to select one to lead an NFL team.
"Probably for the NFL Trevor but I'd be hard pressed not to take Tua for college because of the rules and more RPOs," he said. Now, it is transitioning as you are seeing in the NFL and you got some shorter guys doing good things but the NFL is where that arm release is and his height and his ability and we are talking about a young kid."
Kiffin recognizes some of the same physical qualities in Lawrence as former NFL MVP quarterback Peyton Manning.
"I just kept watching him and waiting for them to say this is Peyton Manning. You know. That is who he looks like."
Kiffin said that he has known about Lawrence's talents for about five years.
"I was trying to think this morning, I wanna say the eighth grade," he said. "I believe he was in our Alabama camp I think in the eighth grade if I remember right. He was already really tall. We had him up with the juniors and seniors and looked like he belonged. He was like 14 years old."