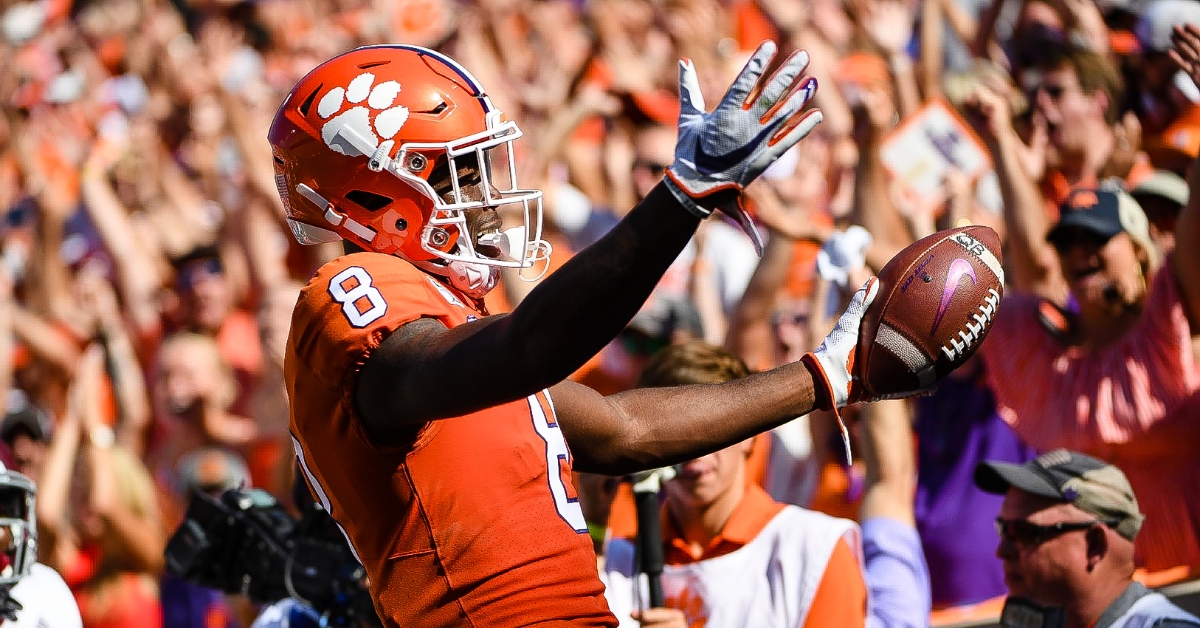 | | |
| --- | --- |
| Swinney updates latest on Justyn Ross' football future | |
---
| | | |
| --- | --- | --- |
| Wednesday, August 26, 2020, 7:53 PM | | |
Clemson coach Dabo Swinney is seeing good signs and hoping for the best for Justyn Ross' football future.
Ross had offseason surgery for a congenital fusion in his spine and was ruled out for the 2020 season.
"All I can tell you is he looks amazing. It just makes heart feel good every day I'm watching him over there running," Swinney said Wednesday. "He's running. Catching balls -- tennis balls and working on his craft. He's doing everything he's allowed to do. I'm just really thankful that he's progressing like he is and I'm just hopeful. That's all I can say. Hopeful and prayerful -- he'll have his next big meeting late December or early January. He's going to have to go back to Pittsburgh (and meet with a doctor) and that will be a big one."
Swinney and the 2019 All-ACC and 2018 freshman All-American receiver are optimistic currently.
"He's ahead of where he hoped he would be and progressing well," said Swinney. "That's the only update I can give you and we're all just keeping our fingers crossed that he will keep progressing. If you ask him how he feels, he'll say, 'I feel great.' I don't think that's a bad thing."