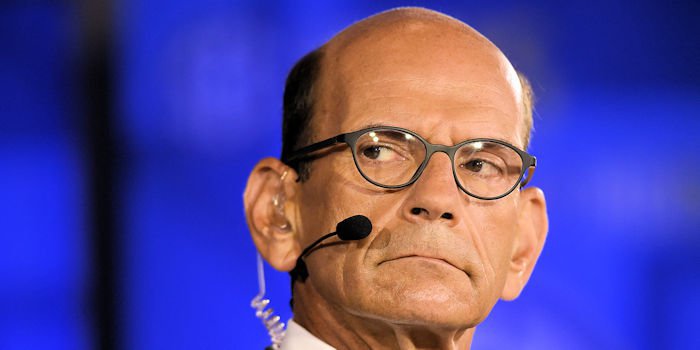 | | |
| --- | --- |
| Finebaum admits Clemson has a better program than Alabama | |
---
| | | |
| --- | --- | --- |
| Tuesday, January 22, 2019, 8:44 AM | | |
The College Football Landscape shifted drastically after Clemson's 44-16 thumping of Alabama in the latest College Football title game.
National media pundits such as SEC Network's Paul Finebaum used to think that Alabama could do no wrong. Now, their beliefs have been turned upside down, and many believe there is a new king of college football -- Clemson.
Randy from South Carolina called into Finebaum's show Monday and asked him the following question.
Would you agree that the Clemson football program is at least equal or maybe better than Alabama at this point in time?
"I'm going to say this just to you and me because I don't want anyone else to hear," Finebaum said. "Ok? I think of at this moment; today, I think Clemson is ahead of Alabama. I just don't think you can get around it. I think the trajectory is marginally better and it is for the obvious reasons. First of all, Trevor Lawrence I think is the best quarterback in the country coming back next year."
Finebaum understands that a cohesive football staff is crucial for long-term success.
"I think Clemson's staff is significantly better than Alabama A to Z," he said. "You can argue with Saban and we know his standing, but after that, I would take Brent Venables, and I would certainly take the two offensive coordinators over anyone Alabama has. I appreciate the call now that I probably will not be able to get out of the studio alive."