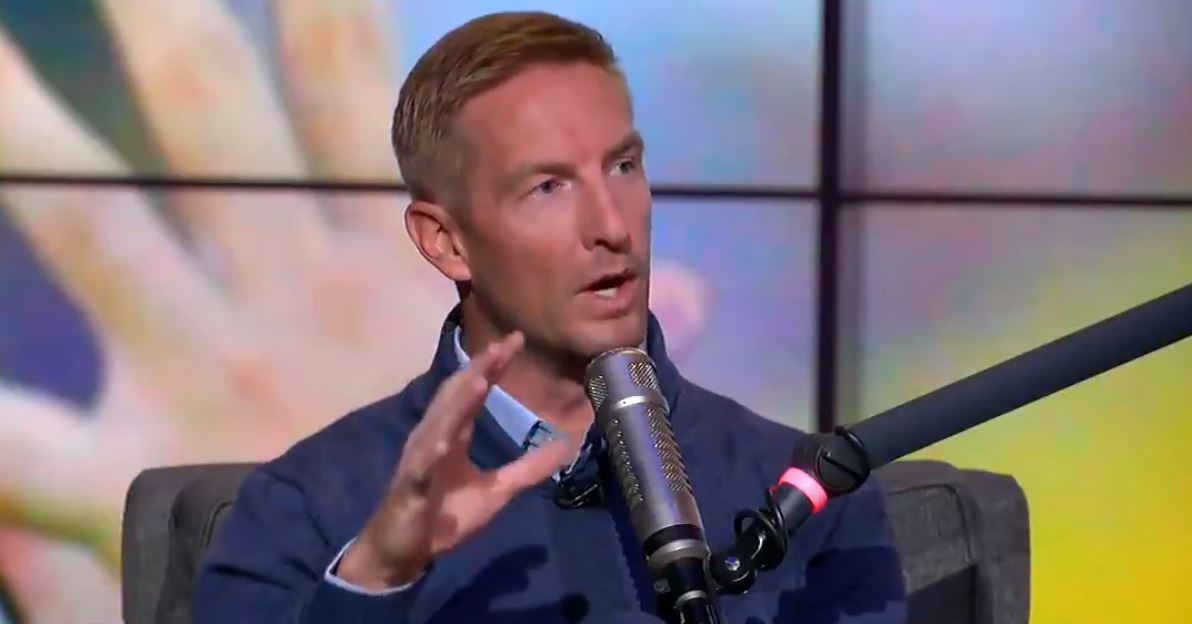 | | |
| --- | --- |
| FOX's Klatt: Clemson 'dominant,' teams 'wouldn't want to see' in Playoff | |
---
| | | |
| --- | --- | --- |
| Thursday, November 21, 2019, 9:22 AM | | |
FOX Sports lead college football analyst Joel Klatt hasn't always been a big fan of Clemson's Tigers, but through 12 weeks, he is bigger on Clemson than the College Football Playoff committee.
Klatt had Clemson at No. 2 in his personal rankings this week, behind Ohio State and ahead of LSU, Oregon, Georgia, Utah, Alabama and Oklahoma.
"There is a big difference between (No.) 3 and (No.) 4 right now. I think the toughest game is either LSU or Ohio State is going to have to play Clemson in the national semifinals," Klatt said as a guest on the Colin Cowherd show. "Do you really want that? I wouldn't. Clemson looks amazing all of a sudden since that 1-point win over North Carolina...
"The ACC has been so bad. They've been bored for most of these (games). Think about this, Trevor Lawrence has (at least) three touchdown passes in (six)-straight games. He's stopped turning the ball over. Their defense is amazing. They can run it with Travis Etienne...When you look at Ohio State and Clemson, there's not a lot of holes...I think Clemson is a tough one. It was fine to criticize their early play. They turned the ball over too much early and had the 1-point win over North Carolina but since then they have been totally a dominant team.
"I wouldn't want to see them in a national semifinal. You're going to have to play Clemson at some point and I think they're going to win their national semifinal."
Cowherd called Clemson the best program in college football and compared the way Clemson develops to the New England Patriots.
"Clemson's done this to us for three yaars. It's very (Bill) Belichick-ian," Cowherd said. "They kinda scrap and kick it around for six weeks. They experiment. (Because of a down division), that's what Belichick does because he has the Jets down the road. Belichick kind of experiments and tweaks and experiments. Clemson does the same thing in-conference. Pete Carroll did a lot of this at USC when the conference was down and he was rolling. They would kick it around and kick it around and end up in a bowl game totally healthy in a weaker conference and boat-race everybody."
"This is the Baker Mayfield version of Oklahoma. That's what LSU is right now." — @JoelKlatt pic.twitter.com/Prx0kQp3Pg

— Herd w/Colin Cowherd (@TheHerd) November 20, 2019