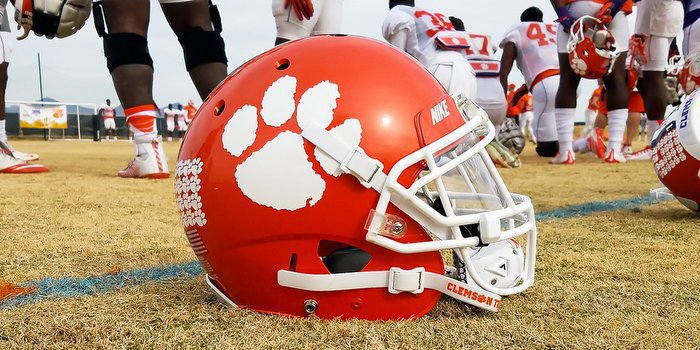 | | |
| --- | --- |
| Thirty-five days and counting: Why we love college football | |
---
| | | |
| --- | --- | --- |
| Tuesday, June 12, 2018, 8:22 AM | | |
We have Hill Watch, and people count down the days until the kickoff of the college football season with a fervor not seen anywhere else. We love our college football and aren't ashamed to admit it.
But, for those of you that think the season is still too far away, I bring good news: It's not as far away as you think. Thirty-five days from now – five weeks from today – the media will take the trek to The Reserve at Lake Keowee for head coach Dabo Swinney's annual media golf outing.
That is the one time of the year (unless the Tigers make the College Football Playoff) that we get to talk to the majority of the assistant coaches, and it's the official kickoff to the season for those of us in the media. At that point, we are truly looking ahead to the college football season.
The annual ACC Football Kickoff takes place the next two days after Swinney's outing. The Kickoff will be held in Charlotte over a two-day period, and it will be our first chance to talk to the student-athletes about the upcoming campaign. There is then a small break to take all of the information gathered over the three-day span and share with our readers. Then, before you know it, fall camp starts.
In other words, it will be here before you know it. With 35 days to go until we get it all started, I wondered if I could find 35 reasons to be excited for this season. I sat down and made a list and found out I could have started months ago.
However, we have to start somewhere. I will start with this – I am excited about the 2018 season because I love college football.
Many fans hate – with an unbridled passion – everything about any other school. No other tradition is any good, the music stinks, the coach is terrible, etc. Nothing rivals the team you care about.
That's not the case for me. It's this time of year when I start playing college football fight songs at random times of the day, when I start scouring preseason magazines and start planning all of our road trips. I love it when the chop is rocking the house in Tallahassee, I love to hear Tennessee fans sing Rocky Top at the top of their lungs, I love to hear Metallica in Blacksburg and I love to see the students in Madison, Wisconsin, do Jump Around to House of Pain.
It's magical, it's exhilarating, and we love every second of it. We love the bands, the tailgating, the traditions and the rivalries. We start our day with College GameDay and wait for Lee Corso to make his headgear pick, and once the pick is made you know it's time to settle in for a great day of football.
Swinney likes to point out that you only get seven home games per year and a maximum of 14 or 15 games if you make a conference championship game and the playoff. He says you have to enjoy every second and not look too far ahead.
It's about the student section and the fight songs and controversy. It's magical, and there are moments that give us goosebumps that we remember for a lifetime.
You will always know where you were when Hunter caught the pass from Deshaun, you will remember Mike carrying South Carolina into the end zone and you will remember Notre Dame in the rain. Years from now, you will all tell your grandchildren about how Brian Kelly's eyes lit up when he glimpsed an amped-up Death Valley through a curtain of rain.
Who can forget "We Will Rock You" against Florida St. and DeAndre McDaniel's point? The thought of Chandler Catanzaro's kick sailing through the uprights against LSU still gives me chills, along with the grace and size of William Perry, the physical play of Levon Kirkland and David Treadwell's kicks against Georgia.
It's coming, and we can't wait. Thirty-five days and we can start talking about it for real. Until then, we dream.