| | |
| --- | --- |
| Inside the recruitment of 4-star OL Clark Yarbrough | |
---
| | |
| --- | --- |
| Thursday, April 30, 2015 7:01 AM | |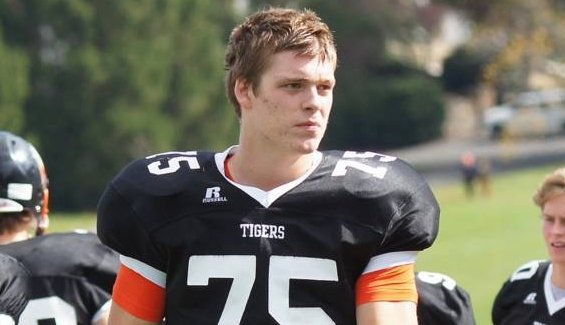 Four-star offensive lineman Clark Yarbrough

Clark Yarbrough
Offensive Tackle
6-6, 255
Woodberry Forest, VA
ESPN:


View Full Profile will announce his college choice following the last practice of the spring at his school, and he is expected to choose from his list of five favorites in Clemson, Virginia, Duke, Stanford and Florida.
Yarbrough picked up a Miami (FL) offer earlier this week, bringing his offer sheet total to 32, and according to his coach at Woodberry Forest (VA) the decision will come at a perfect time.
"I think it's been hard on him. Our school is a six day a week academic school," head coach Clint Alexander told TigerNet. "We have classes six days a week. Of course, everyone wants him to visit and it's really hard for him to be able to do that. He doesn't have his weekends free like most kids - and all of the calls - we have a mandatory study hall every night for two hours and he's getting texts and called constantly. I think he got to a point where he feels like he's seen as much as he needs to see and now it's kind of time to make a decision and then get excited about where he's going."
Alexander said that while Yarbrough has attracted the attention of a lot of good football schools, the institution also has to have high academic standards like his current school.
"Well, he's obviously a heck of a player. That's why everybody and their brother has come to see him. Great kid, great family, great student," Alexander said. "He's obviously attracted a lot of interest from a lot of high end academic schools. He certainly is a very physical, very athletic offensive lineman. He is a smart, smart, smart player. He is one of the smart guys, but we have a bunch of them. That is what our school is like. We're a $52,000 a year private boarding school where kids come to get a great education."
What type of player is the 6-6, 270-pounder?
"Very, very physical run blocker. He's very physical," Alexander said. "He's got great feet and we pull him a lot because of that. It will transfer well to the college game because he plays well in space. He moves so well and he finishes blocks. What I've had a lot of the college coaches tell me is that the difference between him and most of the kids they see is how well he finishes his blocks. He is going to get his hands on you and make you know he's there. Some kids just don't have that switch. He wants to finish. He really does want to make sure you knew he blocked you."
Clemson coaches Brandon Streeter

Brandon Streeter
Quarterback Coach
View Full Profile and Robbie Caldwell

Robbie Caldwell
Assistant Coach / Offensive Line
View Full Profile were at Woodberry Forest Tuesday to check in on Yarbrough, and Alexander said Clemson's coaching staff has done all of the right things.
"He really, really likes the coaches. They have done an outstanding job of just being involved," Alexander said. "One thing they have done well is they aren't too pushy, but they certainly let him know that they care. They've done a great job of presenting the business school of Clemson, which is really important to him. Coach Caldwell is the kind of guy that if you got trapped on a deserted island, I don't even know if I'd wanna get rescued. He's just so much fun to be with. He has a story for everything and you just hang on his every word - that doesn't hurt that the offensive line coach is such a charismatic guy - and obviously Clark really enjoys spending time with him. Coach Streeter has worked with us at three different schools now, so he knows our kids and knows our routine. He has been great as well."
Alexander then said he isn't sure if he knows where Yarbrough wants to go – he has merely tried to guide his rising senior through the process.
"I'm trying to tell him where I think he's at and what he's looking for, but I don't think I'll know until he makes it clear what he wants to do," he said. "Everybody has really done a nice job of presenting. I told him, you can't make a bad decision. You have to figure out which one you like the best, but the worst one in your top five, kids would cut an arm off to go to. He's worked hard to get himself in this situation, both academically and athletically. It's pretty exciting. We'll see - who knows?"