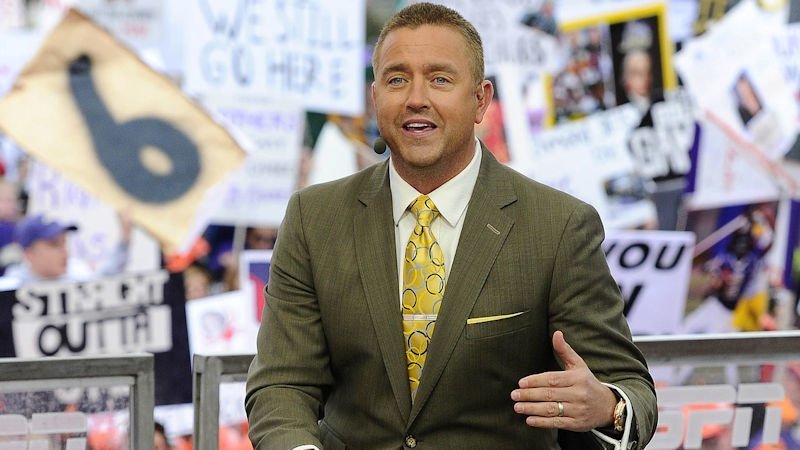 | | |
| --- | --- |
| Dynasty: Kirk Herbstreit and Rece Davis say Clemson might just hold that title | |
---
| | | |
| --- | --- | --- |
| Friday, December 1, 2017, 1:44 PM | | |
CHARLOTTE, NC - One ESPN college football analyst thinks that Clemson might be overtaking Alabama as the sport's dynasty team.
ESPN College GameDay host Rece Davis and college football host Kirk Herbstreit met with the media in the press box at Bank of America Stadium Friday to preview Saturday's ACC Championship (ABC, 8:14 p.m.) between Clemson and Miami, and Davis said the Tigers are on the verge of dynasty status.
"You could make the argument that Clemson is taking over the sport as the premier dynasty," Davis told a small group of media members. "Alabama has been longer, but if they (Clemson) can win they will win their third straight ACC Championship, go to the playoff for the third straight year and have the chance to go to back-to-back-to-back national championships for the third straight year."
Herbstreit reiterated what his colleague said, but added that despite what national college football fans might think, Clemson's run is nothing new as the Tigers have been ascending the college football landscape since 2012.
"I've had a front-row seat to watch this and the behind the scenes with Dabo and this team and watching them go from kind of the outside to being now in that upper tier," Herbstreit said. "I think they have to be right there, not just the last two years. Really, this goes back to them beating LSU in a bowl game. Just go back and look at the names of the schools that they've beaten and the conferences in which they play in. How can you not put Clemson among the elite? I still think they're gaining momentum. I still don't think people quite get how long they've been around, but whether they win or lose this game, they're already at that top tier in the country."
Most college football experts are surprised that Clemson has made it to a third straight conference championship considering this was supposed to be a "rebuilding year" for Dabo Swinney's team, but Herbstreit said he's been most impressed with the mental approach the players have taken to the season.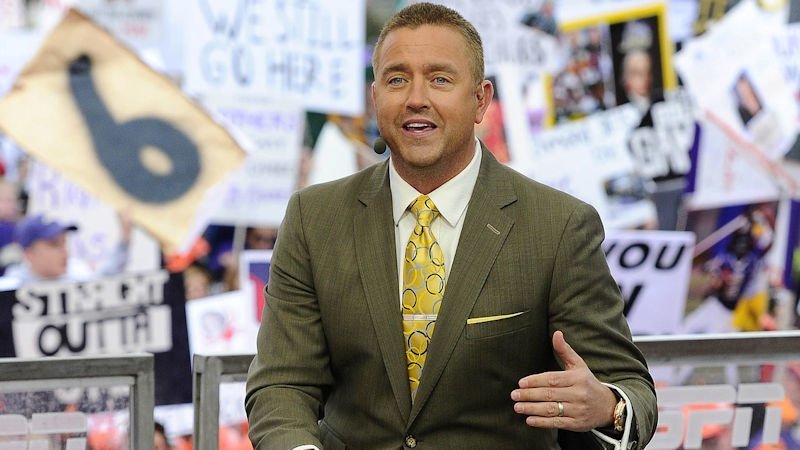 "If we talked in August for sure. We walked out of the national championship in Tampa and we were looking at that team and that celebration and you think about some of those players that walked off that field that you'll never see in a Clemson uniform again, led by Deshaun Watson," Herbstreit said. "Then, with Florida State having the team that they had coming back on paper, I think everybody, unless you're a Clemson fan, thought Florida State would end up being the team to beat. Then the Deondre Francois injury and other things that happened and here came Clemson. To their credit, the thing that's remarkable is they didn't lose their edge. Sometimes when you climb the mountain and you finally get there, human nature you lose a little bit, but they didn't at all. Give Kelly Bryant a lot of credit for handling the pressure to fill the shoes of Deshaun Watson. When you look back at what they've done to this point as an outsider, I'm blown away by what they've done."
The biggest surprise for Davis has been Kelly Bryant's consistency and the depth of Clemson's team.
"I think the quarterback is the biggest thing. It might've been true last year and it's certainly true this year that the most dominant and devastating position group in all of college football is the Clemson defensive front," Davis said. "That's going to keep you in a lot of games regardless of who's playing quarterback. Kelly's development and steady hand over the course of the season stepping in for a guy who won the national championship for them last year. Let's be honest, if that's not Deshaun Watson over there, they probably don't win, but he was and they did. For him to be able to step in and play with a pretty good level of consistency over the course of the season and be as important as he is from a leadership standpoint is really impressive. That and finding another dude in (Travis) Etienne who is pretty explosive. Dabo has been recruiting at such a ridiculous level that they're just rolling the next dude in there."
Going into Saturday's game, Herbstreit thinks Clemson might have a slight edge because they've been a plethora of big games over the last three seasons, whereas this is the first ACC Championship game for Mark Richt's Miami squad.
"I think that and familiarity and set up and buildup of these kinds of games. They've been there and done that," Herbstreit said. "Coming in, they know how to process that. The other thing is I think they're just a great team. Coming off of the game they played last week, they're dangerous for anybody to play. I think you have to say they have an edge coming in."
Despite Clemson being nearly a 10-point favorite over the Hurricanes, Herbstreit said that if Clemson were to lose a close game to Miami in the ACC Championship, he would still support the Tigers for the College Football Playoff.
"If Miami wins a close game - a really competitive game that ends up Miami winning it late - I would be one that would say that Clemson should still go to the Playoff," Herbstreit said. "If you look at what they've done and their resume and beating Auburn. They were willing to play a huge, heavyweight in the nonconference that should favor them. If it's a close game, I personally would say that Clemson should be in so that would give the ACC two teams in the Playoff."
Davis took it a step further and said Clemson getting into the Playoff with two losses would take a special set of circumstances.
"Clemson has an opportunity if it loses and the right set of circumstances happen," Davis said. "What if Wisconsin and Georgia win? I think that would the circumstance where they probably not. I think Clemson has a chance in a highly-competitive game that if they lose they could still get in."