---
Practice Observations
We got to spend about 45 minutes at practice Friday and I wanted to pass along the following observations:
Chad Kelly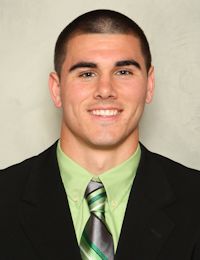 Chad Kelly
Fr. Quarterback
# 6-3, 205
Buffalo, NY
View Full Profile
This was the biggest surprise to me. I guess I had been downplaying Kelly because of the twitter stuff and because I am excited about DeShawn Watson but Kelly really stood out Friday. He has great feet. In fact he has the best feet of any of the quarterbacks in my opinion. But the thing that really caught my eye was his arm. I watched Kelly make the same throws that Cole Stoudt
Cole Stoudt
So. Quarterback
#8 6-4, 200
Dublin, OH
View Full Profile and Morgan Roberts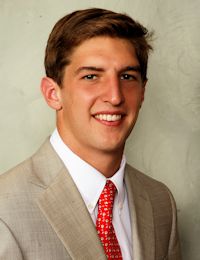 Morgan Roberts
RS So. Quarterback
#16 6-2, 200
Charlotte, NC
View Full Profile were making and the ball looks different coming out of Kelly's hand. The combination of his live arm and his feet will make him a contender for playing time. With that said, we have no idea of how he will adjust to the speed of the game or his quick decision making skills. The position is so much more than just the physical tools but he is different than the current backups physically.
Bradley Pinion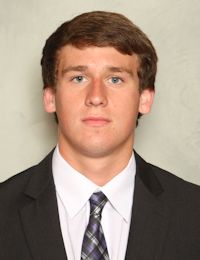 Bradley Pinion
Fr. Punter / Kicker
# 6-6, 220
Concord, NC
View Full Profile
The most impressive thing I saw Friday was freshman punter Bradley Pinion. Because the team was in shorts and because they spent so much time on special teams, we got a long look at the punters. They say when Tiger Woods hits a golf ball it sounds different, well the same can said for Pinion and his punting. He was booming these rocket ships into orbit. Pinion's distance and hang time were equally impressive. Special teams coordinator Danny Pearman said he told the staff that special teams were not different than any other position in that the best way to improve is through recruiting. If you want your return game to get better then sign a player like Sammy Watkins. If you want your punting to get better then sign a punter like Bradley Pinion. I asked Pearman about Pinion's get off time and he said that has not been an issue coming out of the spring.
Sammy the Coach
I was interested to watch Sammy Watkins help Germone Hopper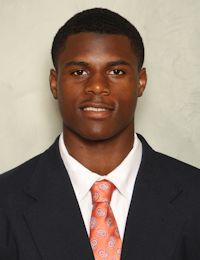 Germone Hopper
Fr. Athlete
# 6-0, 175
Charlotte, NC
View Full Profile on just about every play. The All-American gave Hopper tips on where to line up and what routes to run as the offense was lining up. Watkins was praised for knowing so much about the offense last year and it was nice to see another coach on the field helping the talented freshman.
Slim Jims
It was pretty obvious to me that several of the offensive linemen had changed their bodies. Kalon Davis
Kalon Davis
RS So. Offensive Line
#67 6-5, 335
Chester, SC
View Full Profile does not anything close to the player he was when he first stepped foot on campus. Spencer Region
Spencer Region
RS So. Offensive Guard
#78 6-4, 370
Cullman, AL
View Full Profile has also lost a ton of weight. The tackles like Brandon Thomas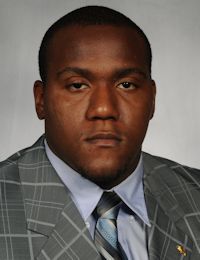 Brandon Thomas
RS Jr. Offensive Line
#63 6-3, 300
Spartanburg, SC
View Full Profile , Gifford Timothy
Gifford Timothy
RS So. Offensive Tackle
#70 6-6, 315
Middletown, DE
View Full Profile , Joe Gore
Joe Gore
RS So. Offensive Line
#73 6-6, 260
Lake Waccamaw, NC
View Full Profile , Shaq Anthony
Shaq Anthony
RS So. Offensive Line
#76 6-4, 275
Williamston, SC
View Full Profile and Isaiah Battle
Isaiah Battle
Fr. Offensive Line
# 6-7, 265
St. George, VA
View Full Profile look trim and athletic in shorts. The game is not played in shorts but this group did not look overweight in my opinion.
Two other players looked like they changed their bodies as well. Tajh Boyd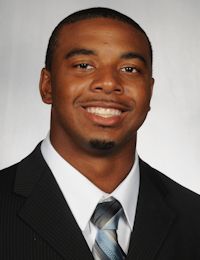 Tajh Boyd
RS Jr. Quarterback
#10 6-1, 225
Hampton, VA
View Full Profile weighed in at 220-pounds which is the lightest he has been since he stepped on campus. Malliciah Goodman
Malliciah Goodman
Sr. Defensive End
#97 6-4, 280
Florence, SC
View Full Profile lost 13 pounds and he looks much more athletic than this time last season.
Position Move
Tavaris Barnes
Tavaris Barnes
RS So. Defensive End
#6 6-4, 270
Jacksonville, FL
View Full Profile has been moved back to his natural position of defensive end. He never really looked like he was a defensive tackle kind of body and looks more natural at defensive end. This move gets a more athletic player in Barnes to the edge.
Knee Updates
Tony Steward
Tony Steward
So. Linebacker
#7 6-1, 245
Hastings, FL
View Full Profile wore a knee brace Friday but he did not show any visible signs of his knee surgery. Rashard Hall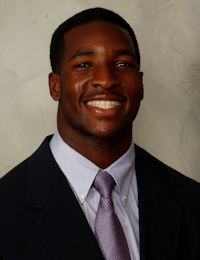 Rashard Hall
Gr. Safety
#31 6-1, 210
St. Augustine, FL
View Full Profile did not wear a brace but he did have a small wrap on his knee. Like in Steward, I saw no visible signs of Hall's knee surgery.
MIA
Two true freshmen were not at Friday's practice. Tight end Jay Jay McCullough
Jay Jay McCullough
Fr. Running Back
# 6-4, 235
Fort Mill, SC
View Full Profile and defensive end Shaq Lawson were not practicing Friday. Both players are still waiting to be cleared by the NCAA clearinghouse.
Yellow Jersey
The only two players I noticed with injuries were Justin Parker
Justin Parker
Jr. Linebacker
#8 6-1, 225
Port Royal, SC
View Full Profile and Ammon Lakip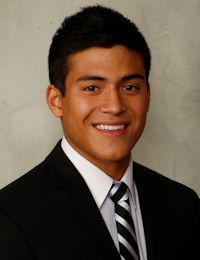 Ammon Lakip
RS So. Punter / Kicker
#36 5-11, 185
Alpharetta, GA
View Full Profile . Parker has a hip issue and may red-shirt this season. Lakip has an ankle issue and is expected to be out about four weeks.
The Brad Hughes All-State Insurance Agency
Prayer List
We have started a prayer list on the blog. Here are the guidelines:
If you are offended by prayer or prayer lists then I apologize in advance. The blog is free and the prayer list will be on the bottom of the page so you don't have to read it.
If you would like to add someone to the list please email me at mickeyplyler@hotmail.com
*Please let me know when it is appropriate to take the person off of the prayer list.
Those who need our prayers include:Finn Brookover, Mary-Louise Pawlowski (John's daughter), Jo Ann Bachman, Kenneth Bryant, Pruitt Martin, Got igers and his family, David Rowland, Leonard, Gillespie and his family, Jim S, Daniel Rosborough, The Huffman family, Nancy Winkler, John Reeve, Ethel Southard, Vinnie Brock, Kaitlyn L, Susan Miller, Joyce Harley, Steve Proveaux, Jeffrey Greene, the Hutto family, Sherl Drawdy, Caleb Kennedy, Teresa O'Connor, Matt Jacobs,Perrin Seigler, Candee Massee, Lindsey Jordan, Sam Catoe, Tyler Felch, the Nicolopulos family, "the Jacksonville, FL guys", Kim Sims, the Coyle family, Ryleigh Tedder, Steve Lee, Kelly Trakas, Jimmy Moore, the Thomas. V Family, Emary Claire Young, Kitty Bowers,Julie Locke, the Scheider family, Lauren Kittles' family, Frank Gentry, Joyce Bussey, Stacey McKeown, Dale Childs, Larry Lentz, Jr, Carl Sharperson, Scott Hannon, William Perry, Tyler Swaney, Lillian, Mark Feit, David Frame, Chad Berry, the family of Matthew M. Watson, the Dowis family, Shervin Messer, Alan Putnam, the Olivers, Lee Tate, Ronnie Abrams, Eddie Greene, the Jackson family, Bill Vader, Jim Taylor, Tina DeWitt, Rock Horne, Christopher Tuten, Bobby Wayne Thomas, Emma and Danielle Carothers, Robert Ditty, Mr. and Mrs. Murray Smith, Dot Cartee, Ayden Mills, Millie Heatley, Lynn Martin and family, Michael Pinson, Jake David family, Angie Crowley, Ira, Mike Tolson, Poly Wells, Dr. Muriel Bishop, Jack Cunningham, Emily Jefford Meister, Zachary Stoller, Aaron Clackum, Pat James, Cortney Moore, William Moore, Angelia and Savannah Anderson, William Ross, Meredith Legg, Scott Johns, Frank Carroll, Brandon Thompson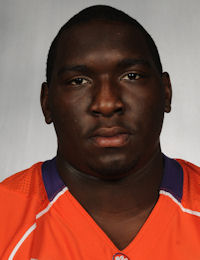 Brandon Thompson
Defensive Tackle
#98 6-2, 310
Thomasville, GA
View Full Profile , Alvin Sammons, Georgine McAlhaney, Glen Davis, Mike Price, Clay Childers, Aaron Knight, Danielle Johnston and family, Nicholas Abrams, Lana Kuykendall, Gary, Billy McLeroy, Gary G., William Huggins, Jim Bennett, Chantz Fowler, Ethel McElveen, Michele Gurganus, William Gentry.

Upgrade Your Account
Unlock premium boards and exclusive features (e.g. ad-free) by upgrading your account today.
Upgrade Now