---
| | | |
| --- | --- | --- |
| Friday, January 16, 2015, 9:55 AM | | |
Friday Email Bag
Each Friday I publish your comments and answer your questions.  To submit a comment or questions please email me at mickeyplyler@hotmail.com.
Mickey,
I would like to get your take on incoming freshmen.  I don't know if it is a trend or the athletes are simply that much better now, but there seems to be a good number of freshman that are getting more playing time.  Of course that comes with need, but seeing more freshmen impact players than I can remember.  Some need to grow, so they redshirt.  If a coach can sell playing time early, stand a much better chance to get a high profile recruit.  Is this more of a trend we can expect to continue?
Stuart
Stuart,
The trend is for more true freshmen to play. They are physically more ready due to better high school weight rooms and development. The schemes in high school are getting better also. The passing leagues help develop skill players better in high school too. So, yes there are more freshmen playing.
The first thing that always is a factor though is need. For example, Garrett Williams

Garrett Williams
Tight End
6-4, 215
Orlando, FL
ESPN:


View Full Profile may be ready to play this year but depth at tight end is not an issue. I think one of the two quarterbacks may win the back up job in the spring. I can see Cain and McCloud playing next year because depth is an issue at wide receiver. The four offensive linemen are here already and there is a need for depth there. There are snaps to be had on the defensive line, so players like Albert Higgins and Christian Wilkins

Christian Wilkins
Defensive Tackle
6-4, 290
Suffield, CT
ESPN:


View Full Profile will get a long look. Chad Smith

Chad Smith
Outside Linebacker
6-4, 215
Sterling, VA
ESPN:


View Full Profile has good cover skills and can fit in early even though depth is not a huge concern at linebacker. Van Smith

Van Smith
Defensive Back
6-0, 170
Charlotte, NC
ESPN:


View Full Profile may get a long look at safety because there is an opportunity there. If the Tigers add Mark Fields

Mark Fields
Cornerback
5-10, 185
Charlotte,
ESPN:


View Full Profile there could be an opportunity at cornerback as well.
 Mickey,
Why are we not seriously focusing on the coach when it comes to basketball woes. All this program needs is a Rick Barnes type coach to get things moving in the right direction. He overcame all the excuses that people mention that are holding this program back. 
Thanks   
John
John,
Dan Radakovich

Dan Radakovich
Director of Athletics
View Full Profile just gave Brad Brownell

Brad Brownell
Head Coach
View Full Profile a contract extension following last season. Brownell is not going anywhere anytime soon. Any talk of coaching changes at Clemson are just talk. Clemson couldn't afford to fire Brownell right now even if it wanted to.
Mickey,
Long time listener. Enjoy your show. Recruiting question, does Tanner Muse

Tanner Muse
Linebacker
6-4, 205
Belmont, NC
ESPN:


View Full Profile not remind you of Bill Davis when he was at Clemson. I see a lot of similarities including body type, defensive position and baseball, both above average baseball skills as outfielders. Muse could play SS or OLB just as "Billy D" did, thought "Billy D" played OLB in the pros after years of SS at Clemson. By the way visited with "Billy D" this football season and he could still suit it up. The VP is lucky to have him watching over him. By the way, to us old timers Bill Davis is the original "Billy D".
Thanks 
Greg 
Greg,
What a great email. I love the comparison. Big-body safety with potential to grow into a linebacker. Baseball ability as well. I love it. Billy Davis is one of my favorite players in Clemson history. What a great representative of the program. If Muse is close to Davis then Clemson will be even better on defense.
Mickey,
My observation about Chad Morris

Chad Morris
Offensive Coordinator / QBs
View Full Profile during the season was that he was a bit too stubborn about "doing what we do" rather than tailoring the office to the skill set of the back-up QB.  I realize that 3 weeks of practice and a new QB coach changes the dynamics of preparing for the bowl game, but I was hopeful that Elliott and Scott would make adjustments that reflected what they knew about Cole Stoudt's abilities.  Apparently that is exactly what they did! 
Kindest Regards,
Kirk
Kirk,
I think Morris' system was not a fit for Cole Stoudt. I think they wanted to take shots down field too often for Stoudt's ability. I love the fact that under Elliott, Stoudt did what he can do and nothing more. Great email.
Mickey,
Since the new season is eight months away I'll ask a somewhat silly question but one that bugs me every time I think about it. What has happened with the paw being used as the O in the name Clemson? I'll bet 90% of the shirts and hats I see now just spell out Clemson and that's it or there is a paw under the name. The pictures I see on websights show the coaches, players and even the recruits wearing shirts that are like this. A few years ago I was camping on Lake Hartwell and I rode into town to look around and buy some Clemson stuff to take back to Georgia with me, but the store I went in didn't have anything with Clemson spelled with a paw where the O is. Have the big companies like Nike, Adidas and Under Armour declared that this is how it will be from now on? I know this isn't a big deal but I'm just curious. It really irritates me.
Thanks,
Brad
Brad,
Clemson has its official font and logos but I am not sure what the current one looks like. The font in the endzones have changed in recent years but I am not sure if the apparel stuff is Clemson's call or the major manufacturers. Sorry wish I could help.
Mickey,
What's wrong with Tajh Boyd? You see all these NFL teams looking for quarterbacks… you see the Bills really needing one now… You see Rex Ryan go there as head coach and so maybe their may be a light in the tunnel for old TB.  I just don't get it… If anyone knows how to get the ball to Sammy & CJ  he can… He was never even given a chance at the Jets… Looked like to me when he was given a preseason game   he did quite well… I think he was given a bad shake.. I think he deserves a chance… You would think someone would be in the coaches or GM's ear at the Bills Camp… I just don't get it … did I miss something…. He definitely has more character than most… maybe you can enlighten me or at least get someone to drop his name in the right place… I feel bad for him…  
Thanks Nick class of 81 (Only missed 3 home games since 1977 Freshman year and was in Tiger band)
Nick,
I am a big Tajh Boyd fan but the NFL is a different animal. Boyd is not the kind of quarterback that many teams the NFL is looking for. He struggles in making progressions in the passing game. His accuracy on the intermediate passing game is also questionable. The pool of available spots for quarterbacks in the NFL is very small. Rex Ryan had Boyd last year and cut him.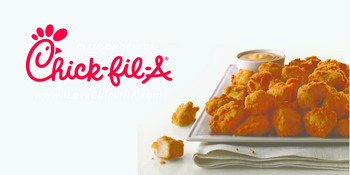 The Brad Hughes All-State Insurance Agency
Prayer List
The prayer list is a medium for our community to recognize those that are in need. If you would like to add someone to the list, please email me at mickeyplyler@hotmail.com. Please let me know when it is appropriate to remove a person off the list.
Those who need our prayers include: Jo Ann Bachman, Kenneth Bryant, Pruitt Martin, Got Igers and his family, David Rowland, Leonard, Gillespie and his family, Jim S., Daniel Rosborough, the Huffman family, Nancy Winkler, John Reeve, Vinnie Brock, Kaitlyn L., Susan Miller, Joyce Harley, Steve Proveaux, Jeffrey Greene, the Hutto family, Sherl Drawdy, Caleb Kennedy, Teresa O'Connor, Matt Jacobs, Perrin Seigler, Candee Massee, Lindsey Jordan, Sam Catoe, Tyler Felch, the Nicolopulos family, "the Jacksonville, FL guys," Kim Sims, the Coyle family, Ryleigh Tedder, Steve Lee, Kelly Trakas, Jimmy Moore, the Thomas V. family, Emary Claire Young, Kitty Bowers, Julie Locke, the Scheider family, Lauren Kittles' family, Frank Gentry, Stacey McKeown, Dale Childs, Larry Lentz, Jr., Carl Sharperson, Scott Hannon, William Perry, Tyler Swaney, Lillian, Mark Feit, David Frame, the family of Matthew M. Watson, the Dowis family, Alan Putnam, the Olivers, Lee Tate, Ronnie Abrams, Eddie Greene, the Jackson family, Bill Vader, Jim Taylor, Tina DeWitt, Rock Horne, Bobby Wayne Thomas, Emma and Danielle Carothers, Robert Ditty, Mr. and Mrs. Murray Smith, Millie Heatley, Lynn Martin and family, Michael Pinson, Jake David family, Angie Crowley, Ira, Mike Tolson, Poly Wells, Dr. Muriel Bishop, Jack Cunningham, Emily Jefford Meister, Zachary Stoller, Aaron Clackum, Pat James, Cortney Moore, William Moore, Angelia and Savannah Anderson, William Ross, Scott Johns, Frank Carroll, Brandon Thompson, Alvin Sammons, Georgine McAlhaney, Glen Davis, Mike Price, Clay Childers, Aaron Knight, Danielle Johnston and family, Nicholas Abrams, Lana Kuykendall, Gary, Gary G., William Huggins, Jim Bennett, Chantz Fowler, Ethel McElveen, Michele Gurganus, William Gentry, Lewis Usher and Tanya Sanders,  Shon Cooper, Nick Collins, Amanda Peake, Danny Hammond, Chip Turner, Nick Collins, Allen Steen, the Sturkey family, the Lance family, Nick Chrisley's family, Allison Williams, Lt. Kyle Walker, Summer and Joel Johnson, Nicole O'Donnell, James O. Johnson, Joy Pruett and family, Bill Schmidt, Jack Bailey, Gardner Family, Charles Turner, Kathy Bartholomew, Ray Sanders, David and Robin Blocker, J.R. Ray, Kenneth Kowe, Lauren Sielicki, Jenna Phipps, Mark Lawrence, Jonathan and Jacki Sullins, Peter Laboy, Kat and Carlisle Jones, Elizabeth Galloway and family, Anita McDonald, Willard Harryman, Liz Surratt, Molly Senn, Jackie Shearer, Richard Sellers, Tim Drisdelle, Edward Easterling, Dawson Bourne, Susan and Mike Brown, Julie Goodman Marshall, Willard and Dorothy Harryman, Justin Jernigan, Jack  Cunningham,  Mia Daughtery, Tee Senn, Bob Garrett, Skylar, Joseph Thomas, Mrs. Nelis, Jeanne Thompson, Sean Rowell, George Parker, Levon Kirkland and family, Catherine Sewell, Randy Davenport, David Vaughn, Keith Dalton, B.T., Bill Hilbig, Rita Elrod Hammond and family, Jim McKeller, Tony Alewine, Sharon Storck, Dick Baird, Richard Bagnal, Dustin and Brittany Peurifoy, Jan Allan, Josh Cox, Gregg and Sylvia Lewis, Travis Hamrick, Kaki Harmon, Brandy Stephens, Jammie McKellar and babies, Karen Edwards, Jackson Lindsey, Cathy Hutson Gregg, Kristin Heckman, Jennifer Johnson, Jay Johnson, Lyndsie Johnson, Emily Davis, Hayes Davis, Judy Towe, Johnny Towe, Ken Brown, Elaine Brown, Rhonda Thompson, Tim Davis, Jacob Greinke, Jack Finley, Richard and Clara Crawford, Zach and Griffin Johnson, Israel, Frankie Allen, Bobby Allen, the Wessinger family, the Parsons family, Todd Price and family, Rosemary A Flynn, Dr. Mickey Shealy family, Sarah Mcmanus, Mr. Gillespie, Al Evans, Craig Rush, Bobbi Nicholson, Earl Gilstrap, Dr. Matt Stower, Tyler Kemmerlin, Parks Hutto, Tim Assemany, Patrick Destefano, Robert Smmerville, and our great country and the men and women in uniform that protect and serve it every day, plus their families.

Upgrade Your Account
Unlock premium boards and exclusive features (e.g. ad-free) by upgrading your account today.
Upgrade Now