---
| | | |
| --- | --- | --- |
| Friday, August 2, 2013, 3:20 PM | | |
Friday Email Bag
Each Friday I publish your comments and answer your questions.  To submit a comment or questions please email me at mickeyplyler@hotmail.com.
Mickey,
Good morning to mickey & everyone! I have an few questions. What is going on with the NCAA clearing house & K. Priester ? It seems that each year we have one player waiting on them .... !! I like the article you did on those former tiger, but once a tiger always a tiger ( we are family ) , but do we know where they are at these days ? Lastly a friend and I were talking about the Nike combat uniforms that were being do each your for a select team or big game. I know one was done for Clemson in 2009 for the SC game, but they haven been done the last two years so is Nike not doing them any more ? If they are do you think they will do one for Clemson again? 
GO TIGERS beat Georgia 
GTG 
GTG,
The staff feels confident Priester will be cleared but they don't know when. They need him there because I think one of the three freshmen wideouts may play.
Coach Swinney is not crazy about new uniforms but he is into marketing and Nike may push for them if the Tigers keep winning. I think you could see the pressure from Nike increase like it did with Georgia when they made a fortune to wear the uniforms they wore against Boise State.
Mickey,Friday Email Bag
Have not seen anything on the new class. Who showed up for summer school and who didn't?
How are summer workouts going prior to fall camp?
Thanks ,
Bill
Bill,
I have not heard a ton about the voluntary workouts but I have heard good things. One player that has caught his teammates' eyes is McKensie Alexander. I hear he is a quick study. I hear Jayron Kearse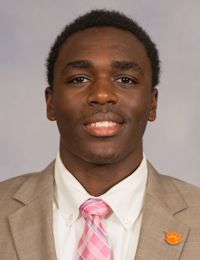 Jayron Kearse
Fr. Safety
#20 6-4, 205
Fort Myers, FL
View Full Profile is a great looking prospect. I heard Tyshon Dye
Tyshon Dye
Fr. Running Back
#23 6-1, 205
Elberton, GA
View Full Profile is about 215-217 pounds. I also hear Tyrone Crowder
Tyrone Crowder
Fr. Offensive Line
#55 6-2, 325
Marston, NC
View Full Profile is extremely flexible. He needs to reshape his body but he has a huge upside. I have not heard anything negative yet. Wish I could help more but things have been quiet.
Mickey, I am a casual listener to your show. I try to catch you on my short commute to work so I don't get to hear you follow up on some things. Yesterday I heard your exchange with the guy who covers the cocks. You asked him why he thought the cocks had been good the past few years and he gave you the usual answers...SEC, Spurrier, etc. Then you asked him why he thought Clemson has been good the past few years and that's what I wanted to ask you about. He basically said that he didn't think Clemson was any good at all and that we benefit from playing in the crappy ACC. That is about the time I arrived at work so I didn't hear anymore of what you had to say about that comment. I know this guy is a friend of yours buy I hope that you didn't let that slide. Just because we have lost to the cocks, he thinks we haven't been good? Appears this guy cannot keep his bias out of his opinions. Anyone that says that, certainly hasn't been watching when we won 10 and 11 games the past two years and beaten some pretty decent teams. I along with most everyone I know are so SICK of hearing how bad the ACC is and how mighty and all powerful the SEC is. They have some very good teams in that conference. But they also have Vandy, UK, Miss St., Ole Miss, Missouri, Tenn, ARK. Boy those teams strike fear in the hearts of Clemson fans worldwide. But then again, those aren't really SEC teams I guess. Anyway, just wanted to ask you if you covered this after the interview. Enjoy your show, keep up the good work.
Benny
Benny,
Tony Morrell of thebigspur.com is a weekly guest. We were talking about how we got two top ten teams in our state. He mentioned the ACC being weak. He also complimented Chad Morris
Chad Morris
Offensive Coordinator / QBs
View Full Profile . He also admitted that he did not follow Clemson closely enough to know the inside. I knew the insiders' points of view. I was just asking about an outsiders point of view.
The Brad Hughes All-State Insurance Agency
Prayer List
We have started a prayer list on the blog. Here are the guidelines:
If you are offended by prayer or prayer lists then I apologize in advance. The blog is free and the prayer list will be on the bottom of the page so you don't have to read it.
If you would like to add someone to the list please email me at mickeyplyler@hotmail.com
*Please let me know when it is appropriate to take the person off of the prayer list.
Those who need our prayers include:Finn Brookover, Jo Ann Bachman, Kenneth Bryant, Pruitt Martin, Got igers and his family, David Rowland, Leonard, Gillespie and his family, Jim S, Daniel Rosborough, The Huffman family, Nancy Winkler, John Reeve, Vinnie Brock, Kaitlyn L, Susan Miller, Joyce Harley, Steve Proveaux, Jeffrey Greene, the Hutto family, Sherl Drawdy, Caleb Kennedy, Teresa O'Connor, Matt Jacobs,Perrin Seigler, Candee Massee, Lindsey Jordan, Sam Catoe, Tyler Felch, the Nicolopulos family, "the Jacksonville, FL guys", Kim Sims, the Coyle family, Ryleigh Tedder, Steve Lee, Kelly Trakas, Jimmy Moore, the Thomas. V Family, Emary Claire Young, Kitty Bowers,Julie Locke, the Scheider family, Lauren Kittles' family, Frank Gentry, Joyce Bussey, Stacey McKeown, Dale Childs, Larry Lentz, Jr, Carl Sharperson, Scott Hannon, William Perry, Tyler Swaney, Lillian, Mark Feit, David Frame, Chad Berry, the family of Matthew M. Watson, the Dowis family, Shervin Messer, Alan Putnam, the Olivers, Lee Tate, Ronnie Abrams, Eddie Greene, the Jackson family, Bill Vader, Jim Taylor, Tina DeWitt, Rock Horne, Christopher Tuten, Bobby Wayne Thomas, Emma and Danielle Carothers, Robert Ditty, Mr. and Mrs. Murray Smith, Dot Cartee, Ayden Mills, Millie Heatley, Lynn Martin and family, Michael Pinson, Jake David family, Angie Crowley, Ira, Mike Tolson, Poly Wells, Dr. Muriel Bishop, Jack Cunningham, Emily Jefford Meister, Zachary Stoller, Aaron Clackum, Pat James, Cortney Moore, William Moore, Angelia and Savannah Anderson, William Ross, Meredith Legg, Scott Johns, Frank Carroll, Brandon Thompson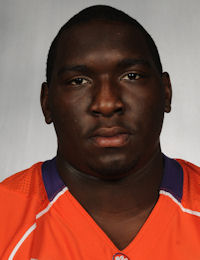 Brandon Thompson
Defensive Tackle
#98 6-2, 310
Thomasville, GA
View Full Profile , Alvin Sammons, Georgine McAlhaney, Glen Davis, Mike Price, Clay Childers, Aaron Knight, Danielle Johnston and family, Nicholas Abrams, Lana Kuykendall, Gary, Gary G, William Huggins, Jim Bennett, Chantz Fowler, Ethel McElveen, Michele Gurganus, William Gentry, Lewis Usher and Tanya Sanders, Shon Cooper, Nick Collins, Travis Patterson, Amanda Peake, Danny Hammond, Chip Turner, Nick Collins, Allen Steen, The Sturkey Family, Lance family, Marcus Lattimore, Nick Chrisley's family, Allison Williams, Lt. Kyle Walker, Summer and Joel Johnson, Nicole O'Donnell, James O. Johnson, Joy Pruett and family, Patrick Heher, Bill Schmidt, Jack Bailey, Gardner Family, Charles Turner, Kathy Bartholomew, Ray Sanders, David and Robin Blocker, J.R. Ray, Kenneth Kowe, Lauren Sielicki, Doug bailey and family, Johnnie Walker, Jenna Phipps, Mark Lawrence, Harlan Sullins, Peter Laboy, Kat and Carlisle Jones, Elizabeth Galloway and family, Anita McDonald, Willard Harryman, Liz Surratt, Molly Senn, Jackie Shearer, Richard Sellers, Tim Drisdelle, Edward Easterling, Dawson Bourne, Susan and Mike Brown, Julie Goodman Marshall, Willard and Dorothy Harryman, Justin Jernigan, our great country and the men and women in uniform that protect and serve it every day plus their families.