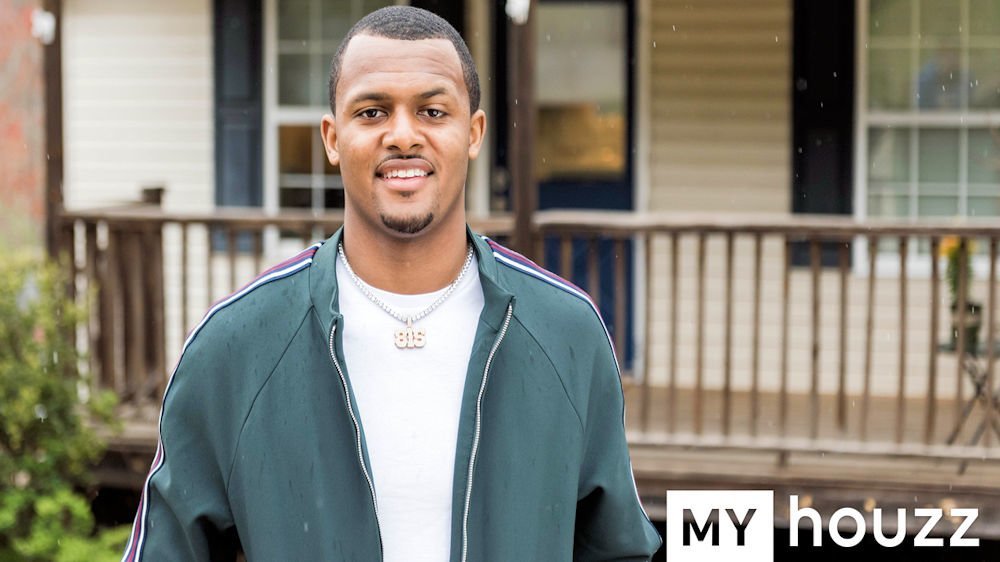 | | |
| --- | --- |
| WATCH: Deshaun Watson surprises mom with home renovation | |
---
| | | |
| --- | --- | --- |
| Tuesday, January 29, 2019, 12:07 PM | | |
PALO ALTO, Calif., January 29, 2019 – Houzz Inc., the leading platform for home remodeling and design, today released the 2019 premiere of "My Houzz," an online series that follows people as they renovate the home of someone meaningful to them. The episode features NFL quarterback, Deshaun Watson, as he surprises his mother, Deann Watson, by renovating her home in Gainesville, Georgia. The episode is available to watch now at houzz.com/myhouzz.
Deann lives in the home where Watson grew up, which was built by Habitat for Humanity. According to Watson, moving there as a child gave his family a fresh start in a good neighborhood and ultimately helped him get to where he is today. Renovating the house for Deann was a way for Watson to thank her for all her support and hard work, having raised him as a single parent. Watson used Houzz to transform her kitchen, living room and dining room into Deann's dream space with help from design-build firm Infinite Home from the Houzz community.
"My mom is amazing - she was my rock growing up, always giving one hundred percent and always so supportive. Renovating her house means a lot to me," said Watson. "Houzz made it easy to find a local professional, work with them to make the space perfect, and buy all of the products and furniture to give my mom everything she has dreamed about in her home. As a son, being able to take care of your mom and help her out feels really good."
Prior episodes of "My Houzz" have featured Ashton Kutcher, Kristen Bell, Mila Kunis, Gordon Ramsay, Kyrie Irving, Jenna Fischer, Ludacris, Clay Matthews, Mario Lopez, Olivia Munn and Tony Hawk. Each episode documents a well-known public figure as they surprise someone who has made a difference in their life with the gift of a renovation, using Houzz throughout the journey.
More information on Watson's inspiration and Houzz ideabooks, as well as products and materials used in the renovation, are available on Houzz at www.houzz.com/myhouzz.
"My Houzz" was shot for Houzz by Shed Media and was executive produced by Ashton Kutcher, Pam Healey, John Hesling, Bill Gaudsmith and Dan Pierson.