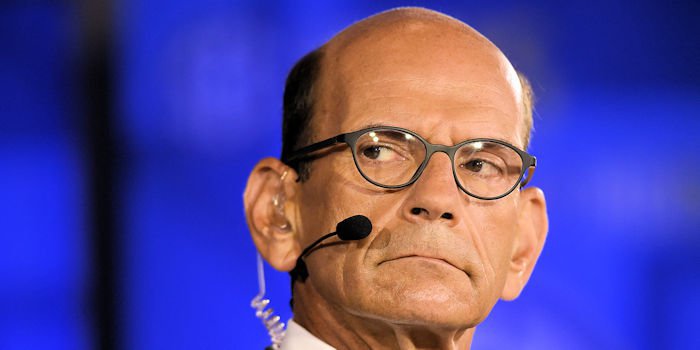 | | |
| --- | --- |
| Paul Finebaum compares Trevor Lawrence and Tua Tagovailoa | |
---
| | | |
| --- | --- | --- |
| Tuesday, August 6, 2019, 7:03 PM | | |
SEC talking-head Paul Finebaum was a guest on ESPN's 'First Take' as he talked mostly about Clemson-Alabama.
Finebaum was asked a question to compare standout quarterbacks Trevor Lawrence and Tua Tagovailoa.
"If you're trying to determine who the best one is, I don't think it's very difficult at all," Finebaum said. "Trevor Lawrence is one of the best quarterbacks in college I have ever seen. Tua is simply one of the best I have seen in a specific year. I think we got a little bit carried last year by declaring him, and some people did, the LeBron James of college football."
Finebaum admitted that Tagovailoa didn't play his best in some of the bigger matchups last season.
"He's very good, but he's injury-prone, he's very accurate, and when he gets hurt, he seems to collapse a little bit. Against the best teams last year, he did not perform very well. Trevor Lawrence, once he got going, remember he was a freshman, he just took over the game and by the end, in the final game of the year, he dominated in a way I have never seen before."
Finebaum went on to compare Clemson and Alabama's 2019 schedule saying Alabama will be "beaten up and bloodied," by playoff time while Clemson will look like, "they didn't have to wash their uniform."