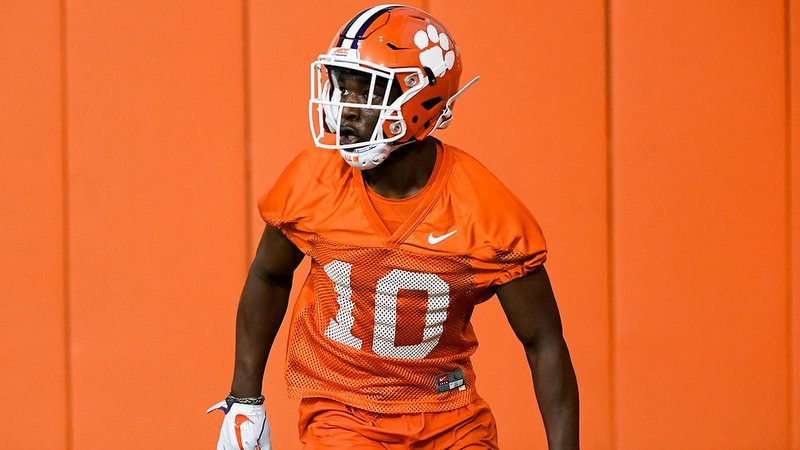 | | |
| --- | --- |
| Kendrick on possible position change, matchup with Justyn Ross | |
---
| | | |
| --- | --- | --- |
| Saturday, April 6, 2019, 7:03 PM | | |
One of the main objectives for football coaches is to try to get their best players on the field.
Derion Kendrick is one of those rare athletes that can play several different positions on the gridiron whether it be offense, defense or special teams.
Currently, he has been cross-training with the defensive back group and has been very impressive according to teammates and the coaching staff.
During Saturday's spring game, he was matched up several times with explosive receiver Justyn Ross and held his own.
Kendrick spoke with the media following the exhibition game about defending receivers during the game.
"They give game speed every day, so I am used to it," he said. "Just going against the best will make me better and make them better at the same time. Iron sharpens iron."
He was asked if he was nervous since he hasn't played defense in a game since high school.
"No, sir. I was very excited to go out there," he said. "I was looking forward just matching up with Ross most of the day. That's what I was looking forward to. He won on two routes. Nothing major. He got two balls."
Kendrick is used to playing offense and defense since he was young.
"It's easy. Throughout my life, I have been back and forth playing offense and defense," he said. "In high school, I played a lot of safety. So that's where I worked on a couple of DB things, so it hasn't been a big transition."
He had two tackles for the Orange team on Saturday.