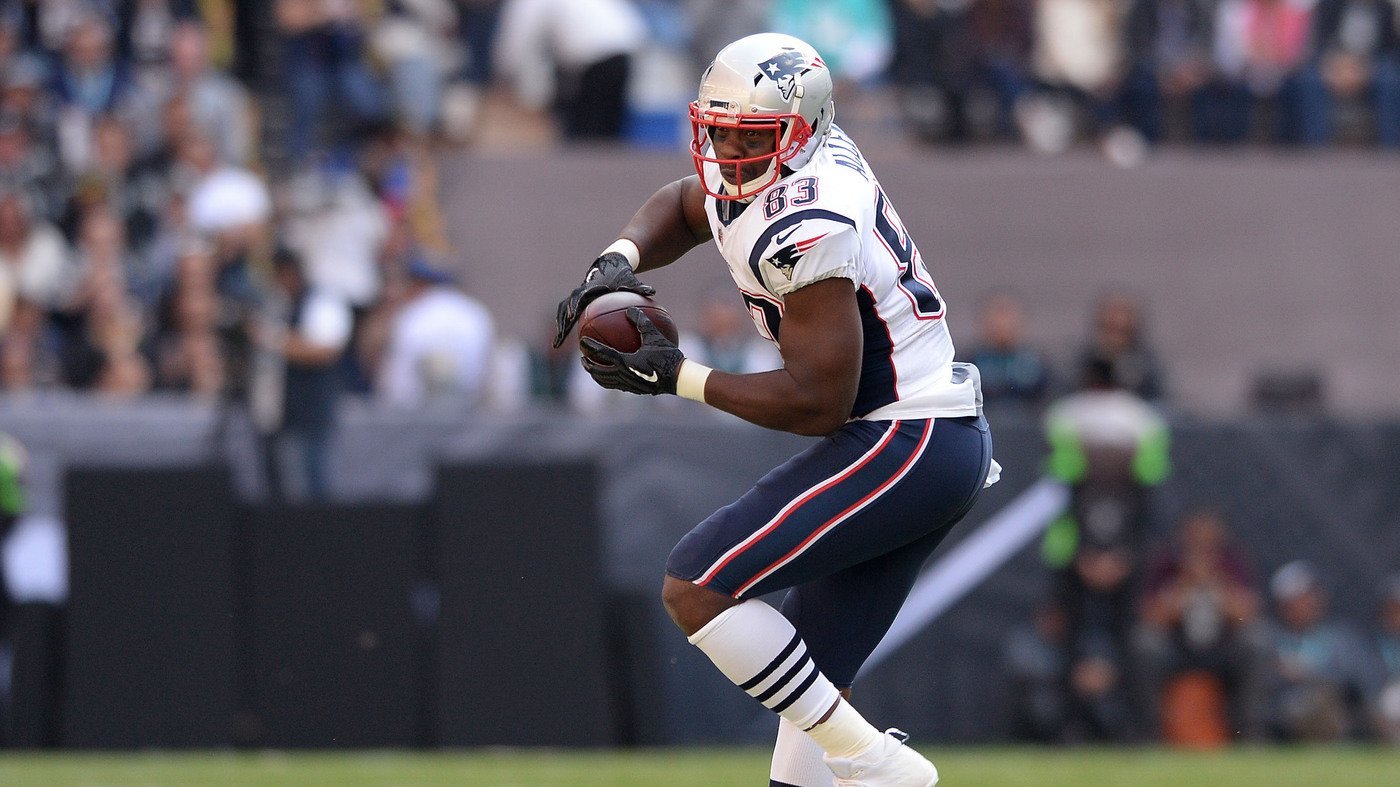 | | |
| --- | --- |
| WATCH: 'Exciting time' for former Clemson TE seeking first Super Bowl | |
---
| | | |
| --- | --- | --- |
| Wednesday, January 30, 2019, 11:53 AM | | |
Two seasons with the New England Patriots - two chances at a Super Bowl title for former Clemson tight end Dwayne Allen.
The seventh-year pro looks to take home his first Super Bowl ring just down the road from a second home at Clemson in Atlanta, versus the Los Angeles Rams on Sunday (6:30 p.m./CBS).
"It's an exciting time," Allen told WSPA during Super Bowl media day in Atlanta. "A lot of guys - a lot of greats don't get an opportunity to play in this game. For me to have my second opportunity at it in my second year with the organization - I'm just very, very fortunate."
Allen, a Mackey Award winner at Clemson (nation's best tight end), has settled into a blocking role for the Patriots, seeing four targets over 15 games played with three catches for 27 yards.
Allen has kept an eye on the Tigers and their success since his departure after the 2011 season, staying in touch with Clemson coach Dabo Swinney.
"Coach Swinney has done a great job - not only of getting the right coaches around him," Allen said, "(but also) recruiting the right players to come to Clemson to build that foundation that he can have this sustained success that we've had in recent years. For me, it's just been nothing but joy and pride. I'm so happy for those guys. I'm so proud to be a part of the Clemson family. I text coach (Swinney) all the time. After every victory and every game to let him know how proud I am."
Allen can be a first Tiger to win a Super Bowl since Byron Maxwell with the Seattle Seahawks in Super Bowl XLVIII. The Patriots are currently favored by 2.5 points.
"It all comes down to execution," he said. "This week has been about being focused and making sure that I know my gameplan so that I can flawlessly go out there and execute."
Watch more from Allen below:
Former @ClemsonFB TE Dwayne Allen, who last played for Clemson in 2011, told me that he still texts Dabo after each game & is super proud of the Tigers program. The current Patriot also wants to maximize the opportunity he has in Super Bowl LIII this Sunday.@WSPA7 #BigGameBound pic.twitter.com/s7hmCRzWZN

— Todd Summers (@ToddSummers7) January 30, 2019