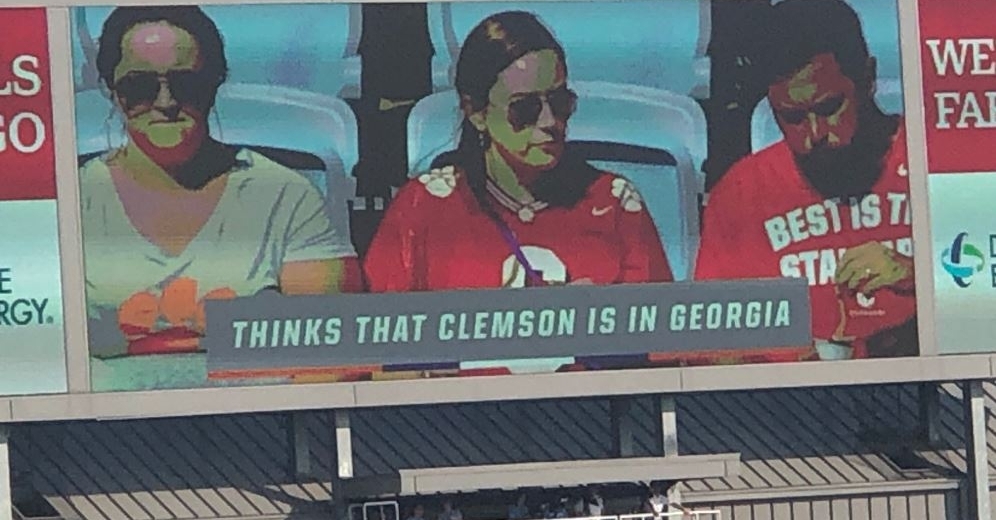 | | |
| --- | --- |
| UNC apologizes to Clemson for controversial video board jokes | |
---
| | | |
| --- | --- | --- |
| Monday, September 30, 2019, 3:37 PM | | |
Clemson fans flocked to Chapel Hill to watch their No. 1 Tigers narrowly escape with a 21-20 victory on Saturday afternoon.
Besides watching the win, a few jokes on the video board were directed towards Clemson fans which were not appreciated by some patrons in attendance.
One Clemson fan received the following email reply about the video board jokes from North Carolina Director of Athletics Bubba Cunningham.
Thank you for your note, and for sharing your important concerns. We want everyone who comes to Chapel Hill to have a positive experience on our campus – whether they are our supporters or our opponents' fans, first-time visitors or long-time guests. The video board spot featuring Clemson fans on Saturday was not in that spirit, we regret that it was produced, and I have apologized to Clemson President James Clements and Director of Athletics Dan Radakovich.
We addressed the inappropriateness of the spot with the responsible staff members immediately after it was shown, and we will continue to address this week the breakdown in process that led to it.
Thank you, again, for your note. We are sorry that this occurred. Rest assured it will not happen again.
Lots of Clemson fans at UNC game pic.twitter.com/V8GWRyj9Ut

— Jay Robbins (@HeelinPa) September 28, 2019
If you are the top dog in college football, some ribbing about bandwagon fans will happen from time to time as it's just part of the territory.