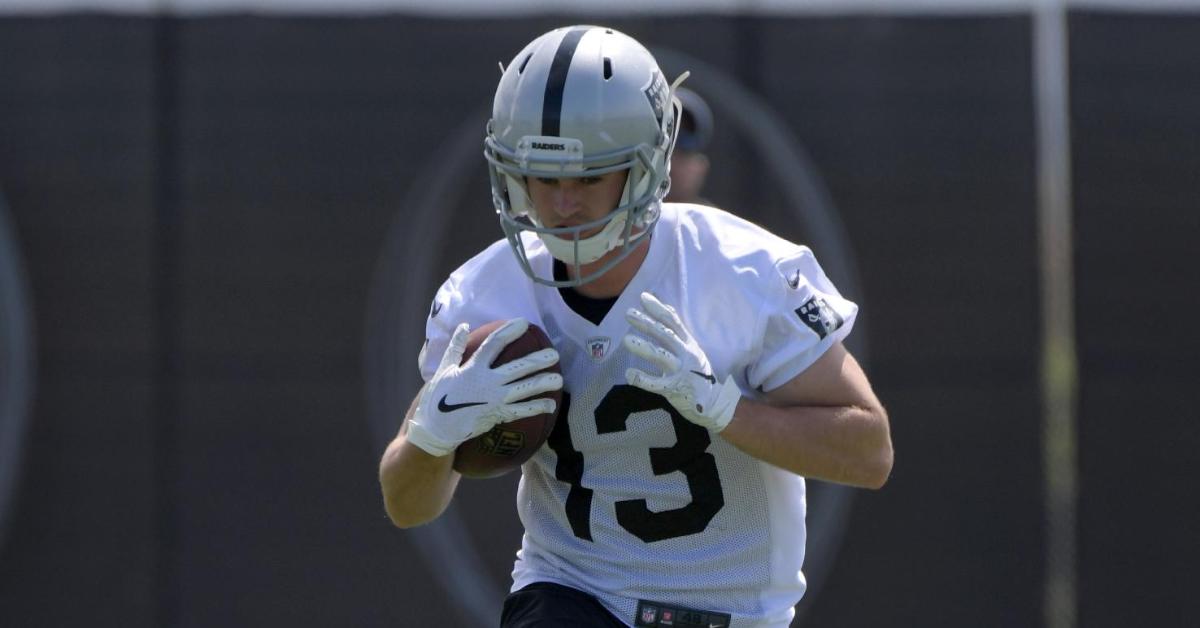 | | |
| --- | --- |
| Swinney on Renfrow in NFL: 'He's going to tear it up' | |
---
| | | |
| --- | --- | --- |
| Saturday, August 3, 2019, 1:34 PM | | |
Clemson coach Dabo Swinney recently went in-depth with a Bay Area regional sports network on his thoughts on the trio of Tigers now in Oakland after April's NFL draft.
Hunter Renfrow's story is well known by now and Swinney expects to see more of what Clemson and college football fans were treated to in his four years in Clemson.
"He's what's fun about this game," Swinney told NBC Sports Bay Area. "Football players come in all shapes and sizes — they really do — at the end of the day you got to be able to play between the lines, and he is the epitome of that, for sure. When he puts that helmet on I don't know what happens, he becomes Superman. It's like Clark Kent taking his glasses off or something. He just has a gift to be able to play the game, and he's still not anywhere close to a finished product ... Just one of the most unassuming guys you'll ever be around.
"There's really nothing special about him when you look at him — he just kind of looks like a dad — and he's 22, 23 years old, but when he puts that helmet on, man, magic happens. He's always been that way, and it's been fun to watch. I can't wait to see him play at the next level. He's going to tear it up."
Swinney said that the second-year Oakland staff's trust in his players shows where the program is now.
"I've met Jon Gruden a couple times, and I know (Raiders GM Mike) Mayock, and I just think it was great because I'm not sure a lot of people thought that Clelin (Ferrell) would go fourth, but let me tell you — they got it right," Swinney said. "That guy right there, he ain't going to change his stripes. That's who you build a program with. Same thing with Trayvon (Mullen), same thing with Hunter, and it's just awesome.
"It's a compliment to our program, and their comments after the draft were good to hear."
"Confirmation. Confirmation," Swinney said. "I tell you, it helps me to keep the faith that it still matters because I see so many teams make so many mistakes, and it just blows my mind on some of the decisions that are made. It really did my heart good. ...
"And it was just kind of pretty cool for me, the confirmation that there are still some people out there who are looking for more than just a football player and they understand you win with people first. You have to have the character and the intangibles to go with the talent if you are going to build something special."