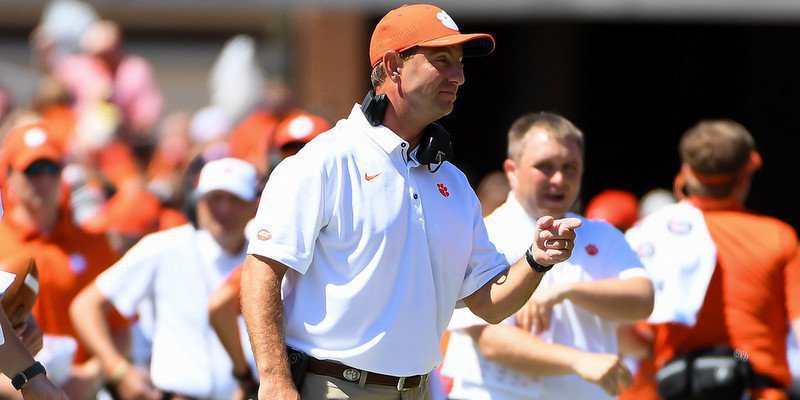 | | |
| --- | --- |
| Swinney celebrated 10-year head coach anniversary riding wild roller coaster | |
---
| | | |
| --- | --- | --- |
| Tuesday, October 16, 2018, 1:56 PM | | |
Head coach Dabo Swinney held his weekly press conference Tuesday and shared what he did to celebrate his 10-year anniversary leading the Clemson program.
"I was actually in Ohio for a funeral this weekend in a little town called Mylin, Ohio. I got a lot of looks from some Buckeye people up there. I did ride an unbelievable roller coaster on my 10-year anniversary. I don't even know what the name of it was (at Cedar Point)."
Swinney wants people to check it out if you really like roller coasters.
"It was freezing and if anybody likes roller coasters, you got to go ride this roller coaster. I still can't believe I rode it. It was crazy."
Dabo Swinney has given us so many golden soundbites over the years & this has to be right up there at the top.

Watch as Dabo explains how he celebrated his 10-year anniversary as Clemson's head coach by riding a roller coaster at Cedar Point in Ohio.

You won't be disappointed. pic.twitter.com/b71CQaB0c3

— Matt Dowell (@TheMattDowell) October 16, 2018
Check out the roller coasters at Cedar Point: