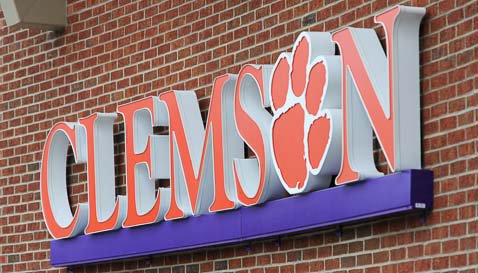 | | |
| --- | --- |
| Sources: No failed PED tests for 50+ Clemson players tested over 8-month period | |
---
| | | |
| --- | --- | --- |
| Wednesday, January 30, 2019, 3:49 PM | | |
CLEMSON – A source within Clemson's athletic department told TigerNet Wednesday morning that over 50 different football players were tested for PED's from April thru the end of November, and none of those tests came back positive. An appeal for two failed NCAA tests in December before the Cotton Bowl from current Tigers will occur after independent testing results of substances submitted by the school are returned.
Three players were suspended for the College Football Playoff after random testing found traces of ostarine in their system. Ostarine is the trademarked name for a Selective Androgen Receptor Modulator (SARM) that is not approved for human use or consumption in the U.S., or in any other country. In recent years, WADA has reported an increasing number of positive tests involving SARMs, and athletes who use these substances most likely obtain them through black market channels.
Sources have said that less than 20 Clemson players were tested for the Playoff, per NCAA rules.
"All student-athletes are subject to NCAA testing at NCAA championships or in conjunction with postseason bowl games," according to the NCAA Drug-Testing Protocol. " Student-athletes may be tested before, during or after NCAA championship events and postseason bowl games. At NCAA team championships and postseason bowl games, student-athletes may be selected on the basis of position, competitive ranking, athletics financial-aid status, playing time, random selection, or other NCAA-approved selection method.
"For team championship and postseason bowl-game testing, student-athletes may be selected from the official travel party roster, official gate/credential list, championship participation sheets or other approved form."
Many have wondered why Clemson hasn't commented on the situation, or if the Tigers screen other players, but we have been told the Clemson Athletic Department drug-tests athletes in all sports prior to the start of the season, including cheerleaders, mascots, video staff and managers.
Student-athletes are also tested when they arrive on campus as a freshman, and then are randomly tested throughout the year. The 50-plus tests referenced earlier were random tests for the football team.
Next up is an appeal for from the university, pending the results of testing of products found inside the football operations facility that were sent off to independent labs to see if they contain ostarine. A source inside the athletic department said that the labs move at their own pace, so it isn't known when the results of the tests will be back.
Items that were sent off to be tested include medical supplies, protein supplements, food supplements and samples from the new salt bath.
Clemson head coach Dabo Swinney says he wants to make sure that any comments on the situation are accurate and truthful.
"I think it's important, very important, that the message is accurate and that the truth is told, because these are three great young men, three great young men, that I believe in, and that I know, without a doubt, have not intentionally done anything to jeopardize their opportunity or this team," Swinney said in December after receiving the test results. "I don't know how, if [ostarine] even is in their system, how it got there. But I do know that these three young men have not intentionally done anything. And there's, again, plenty of precedent where the same thing has happened across the country with other people."