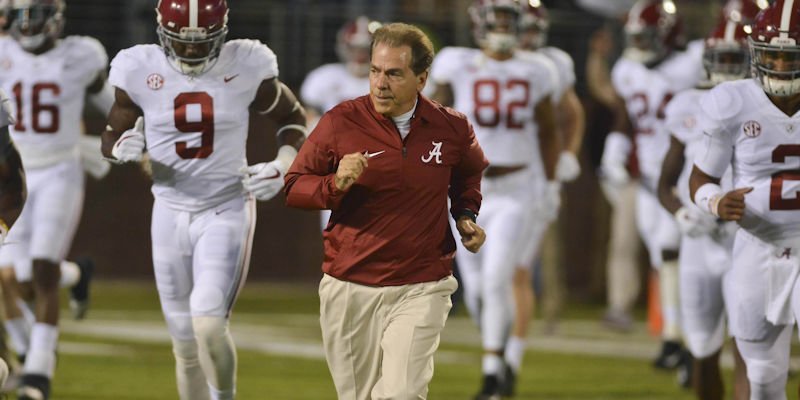 | | |
| --- | --- |
| Saban on his friendship with Dabo Swinney | |
---
| | | |
| --- | --- | --- |
| Sunday, January 6, 2019, 10:43 AM | | |
The College Football Playoff National Championship held Media Day Saturday at Media Day, and Alabama head coach Nick Saban talked about his friendship with Clemson coach Dabo Swinney.
"For me, I don't think it's that unusual," he said about his friendship with the opposing coach. "We have history together. He has history at Alabama. We have history together personally. You know, we spend time sometimes in the off-season, we have homes at the same place in Florida. I know his family well. He knows my family well. We have a lot of mutual friends."
Saban is friendly towards most of the coaches he plays against including Swinney.
"Again, I go back to when you play these games, it's not personal," he said. "I mean, I want to do the best for our team, and I'm sure he wants to do the best for his team, and I certainly respect that. But it's not personal. You know, you don't necessarily have to dislike the other guy to play against him."