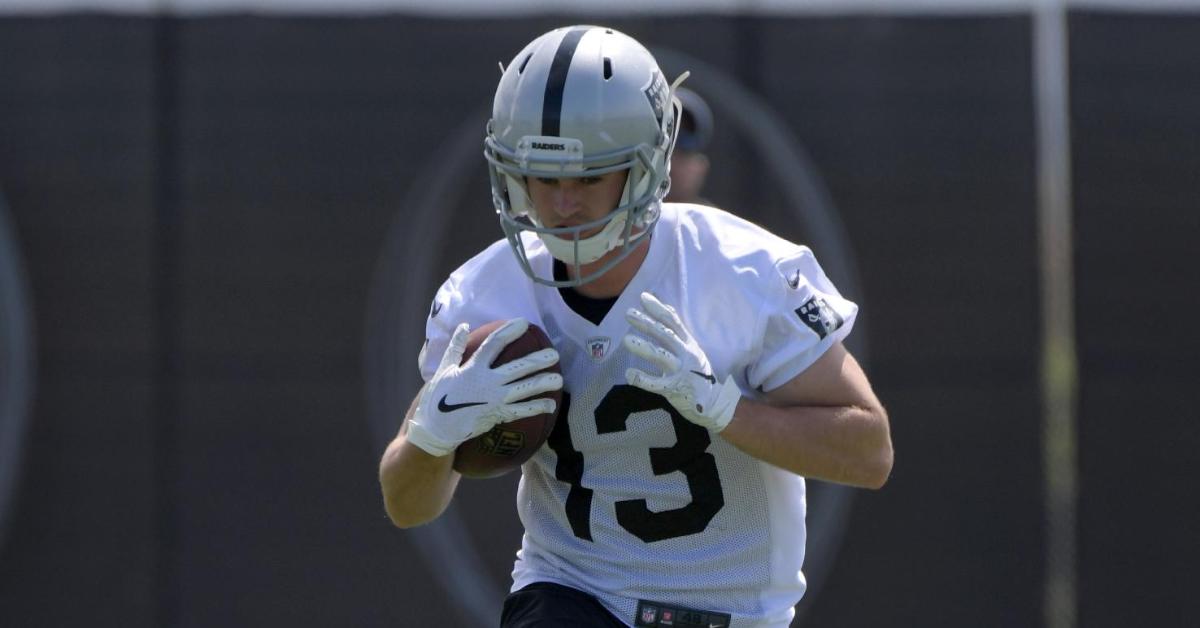 | | |
| --- | --- |
| Hunter Renfrow making strong first impression with Raiders | |
---
| | | |
| --- | --- | --- |
| Monday, July 29, 2019, 1:31 PM | | |
Hunter Renfrow displayed day after day on Clemson's practice fields just what he can do versus the best the Tigers had to offer. Those moments helped translate to the clutch plays that made him a legend at Clemson.
He is starting his next chapter in a similar manner with the Oakland Raiders now in training camp.
The fifth-round pick in this April's NFL draft has looked particularly impressive versus former FSU standout and free-agent signing LaMarcus Joyner.
"We asked Lamarcus to give Hunter all he can, and that has been a good matchup," Raiders offensive coordinator Greg Olson told reporters after Sunday's practice. "We're really happy. We were happy with where he was in OTAs, and he continued working hard over the summer at getting a feel for things we're going to ask him to do. He had a good three days of rookie minicamp and a good first two days with the veterans."
Oakland head coach Jon Gruden has liked what he's seen as well.
"He does not look the part, but don't let looks fool you or deceive you," Gruden told reporters. "He's a great competitor. He's talented. He's a quick, fast twitch, natural receiver."
His new quarterback, Derek Carr, has concurred through his early impressions.
"I call him the substitute teacher," Carr told Raiders.com. "He doesn't look the part, but when he runs, he can run. He's fast, man, people don't give him credit for that. He can run away from people, he can move, he's shifty, he's a great route runner, he's smart, great hands. If I were to tell you that without you looking at him you'd say, 'I want that guy.'...
"Super smart, I can tell him one time, one thing and he knows exactly what I'm saying, and with a rookie receiver that's not always the case. He gets it."