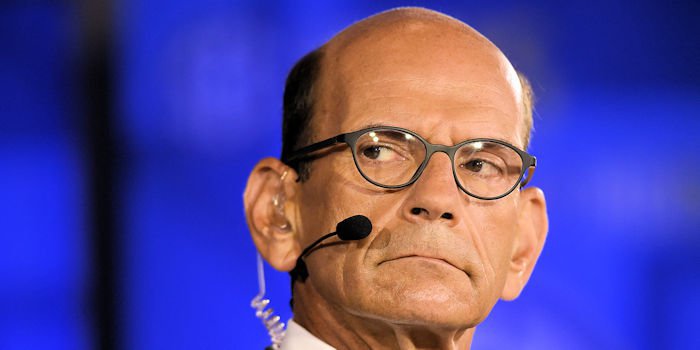 | | |
| --- | --- |
| Finebaum loses his mind in rant calling Swinney "Most annoying winner in all of sports" | |
---
| | | |
| --- | --- | --- |
| Tuesday, December 3, 2019, 11:27 AM | | |
Haters gonna hate.
ESPN college football analyst Paul Finebaum didn't hold back during his Tuesday appearance on ESPN's 'Get Up' as he directed a tirade responding to Dabo Swinney's respect comments.
"I think Dabo Swinney is the most annoying winner in all of sports," Finebaum said. "The guy can't keep his trap shut. Someone just give him a pacifier, send him to timeout, and we will check in on him on Dec. 28 when he finally plays a legitimiate team during this entire college football season."
Swinney said the following after his team's 38-3 win over South Carolina on Saturday.
"(Today's win) is huge from a national standpoint, because obviously if we lose this game, they are going to kick us out (of the playoff)," Swinney said. "They don't want us in there anyway. We'd drop to 20, you know? Georgia loses to this very same team, and the very next day, it's, 'How do we keep Georgia in it?' We win to the team (North Carolina) that beat South Carolina, and it's, 'How do we get Clemson out?'"
"I think Dabo Swinney is the most annoying winner in all of sports."@finebaum was ON ONE today ?????? pic.twitter.com/2zDdRCAs6h

— Get Up (@GetUpESPN) December 3, 2019