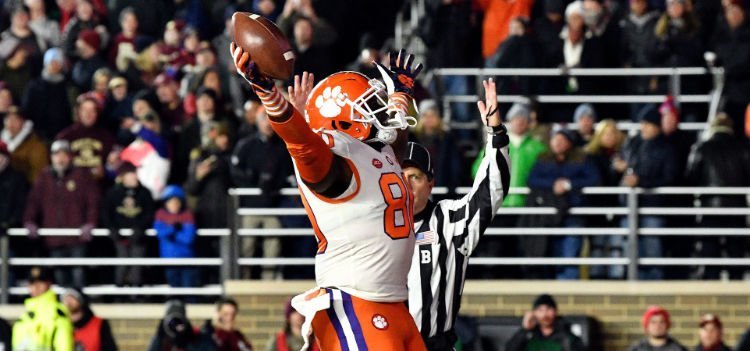 | | |
| --- | --- |
| Richard on Senior Class: "It's definitely a brotherhood with this class" | |
---
| | | |
| --- | --- | --- |
| Saturday, November 17, 2018, 8:01 AM | | |
CLEMSON - It is not a hidden fact that Clemson has become a powerhouse over the past few years. A key part of the success of the Tiger program is its senior leadership. For the last four years, each senior class has broken the previous senior class's win total for a career, and this year is no different.
With a win against Duke on Senior Day, this group of seniors has a chance to win the 51st game of their career, breaking the previous record of 50 wins by last year's senior class.
Milan Richard has been a part of this program for five years now and sees a lifelong bond and brotherhood with this group.
"It's definitely a brotherhood with this class," Richard said. "we have all been through a lot together."
Saturday is a special day for all of these seniors, as fans, coaches, and family will all be celebrating each player's dedication to the Clemson program for the last four to five years. For Richard, it feels like just yesterday that he was coming in as a freshman.
"I definitely think it came way to fast. I remember being here for other senior days and seeing guys and thinking that will never really be me," Richard said.
Many players have talked about how this team is the closest of any team they have been on, and that has a lot to do with the older guys who have been on the team.
"When you look at the roster, we are a very mature team as far as guys that have been here," Richard said. "We've grown to love and care for each other a lot more."
There is no question the great impact this senior class has had on Clemson. They have won a national championship and have a chance to win a fourth straight ACC championship. These seniors have been to three straight College Football Playoffs and have the chance to make it four.
The success of this class is evident, but the impact they have had on Clemson University is what stands out the most.