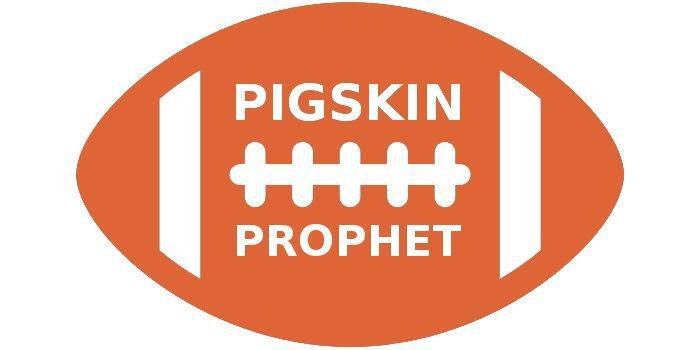 | | |
| --- | --- |
| Pigskin Prophet: Week one, the Loretta Lynn and one small trophy edition | |
---
| | | |
| --- | --- | --- |
| Thursday, August 31, 2017, 12:10 PM | | |
Can you believe it's time for another football season? I can, because this offseason has been long and it's been a struggle.
Needing work over the summer (the Missus Prophet has her mother in town, so it was more about the time away from her than the money), I was contacted by a friend in the athletic department at South Carolina. They wanted to replicate the success Clemson was having with the trophies in the lobby of the Tigers' new facility and wanted me to build a trophy case for all of their football championship trophies.
Well, that took ten minutes, so then I asked what else I could do, and they told me I would be in charge of making sure none of the fans walked away with the hardware. So I became the de facto security guard and curator of a museum piece – the 1969 ACC Championship Trophy.
I gotta admit – I felt kinda bad about the one little old trophy, and I would polish it and set up lights around it to make it look impressive, but at the end of the day it was useless. I even tried putting it behind a shower curtain in a dress, then using fire extinguishers to create the illusion of smoke because I know that gets those people excited. Nada.
I had to quit. Even a mother-in-law with toenails the length of a skateboard is better than that.
On to the picks, and if you get offended, that means I am back in the groove.
THURSDAY
O31O STATE AT INDIANA
The Bucknuts opens the season with a lot of fanfare, and it looks like they've recovered from the donut hole they put up against Clemson out in the desert. The good news for Kirk Herbstreit and the rest of the O310 State fans is that Indiana isn't Clemson, and they will actually score. O310 STATE 31, INDIANA 10.
SATURDAY
KENT ST. AT CLEMSON
Look!! A team from Ohio that might score a point on the Tigers!!! The Golden Flashes (which makes me think of a bunch of senior citizens running around naked) make the trip to South Carolina to earn a rather hefty payday, all in the hopes of getting plastic surgery to lift some of their sagging, um, appendages. This one won't be close. CLEMSON 55, KENT. ST. 10
N.C. STATE VS. SOUTH CAROLINA
This one is intriguing on so many levels. The Pack seem to think they have a shot at glory this season, even though Dave Doeren is still their coach. The Gamecocks are an interesting bunch because their quarterback, Jake From State Funny Farm, is still supposed to be in third grade even though he's 27 years old. Both teams think they have a chance to be better than last year, and this should be close for a while as the two coaches race to see which one's forehead explodes first. The third-grader has some weapons he can use, but the Pack is better along both lines. The Pack wins, even though they weren't that much better, if better at all. PACK 27, CHICKENS 23
MICHIGAN VS. FLORIDA
Captain Khaki Pants and the Wolverines head to Dallas to take on shark lover Jim McElwain and the Gators. Once McElwain stopped rubbing uglies with ocean critters, he set about trying to fix his anemic offense, but word has it that there are three quarterbacks who have a chance to start against Booger Eater of the North. This one could be one of those bore-fests, with a lot of punts, two-yard runs and protein-rich snacks for Harbaugh. MICHIGAN 24, FLORIDA 20
FLORIDA ST. VS. ALABAMA
This is the best matchup all weekend, as the vertically challenged Jimbo Fisher and Nick Saban get out the rulers to figure out which one is taller. Well, Saban has taller hair so my money is on him. And he's meaner. And he'll cheat. But they also play football Saturday night in the new Mercedes-Benz SLS AMG With All The Options Dome. What the old Prophet finds interesting about this matchup – the Tide have spent the seven months looking back and whining about the Clemson loss, while the Casino Owners have spent their entire time looking ahead to Bammer. Which direction was the right way to look? Guess we will find out after 981 commercials, 37 Deondre Francois knockdowns and a fistfight between two little fellers at midfield. In the upset….FSU 27, BAMA 23
SUNDAY
WEST VIRGINIA AT VIRGINIA TECH
Mullet man takes his squad over the mountain, down the ridge, and into the holler to take on the Turkey Legs in a Sabbath Showdown. This one is also fascinating – the winner receives the Black Diamond Trophy for being great snow skiers. Nope, that's wrong, the trophy represents the region's rich coal mining heritage. Making the evening even better is that Loretta Lynn is the halftime entertainment (she isn't, but she should be). This one should be fun as we look at how much Daisy Fuentes has reloaded. Enough to beat a mullet. KEY JANGLERS 30, COUCH BURNERS 24
MONDAY
TENNESSEE VS. GEORGIA TECH
This should be a home game for the Yellow Jackets because it is also played in the Mercedes-Benz 300SL With a Sunroof Dome, but nobody cares about the option offense or Paul Johnson in Atlanta these days. The Vols come into town needing to save the job of Butch Jones, who creates winners in life but not on the football field. The Vols play in the SEC East, so they're used to really bad football, but they aren't used to option football or offensive lineman rolling around on the ground singing the Budweiser Song. Jackets win. TECH 31, VOLS 27