| | |
| --- | --- |
| My conference is better than yours: The last bastion of the ignorant | |
---
| | |
| --- | --- |
| Tuesday, December 1, 2015 7:01 AM | |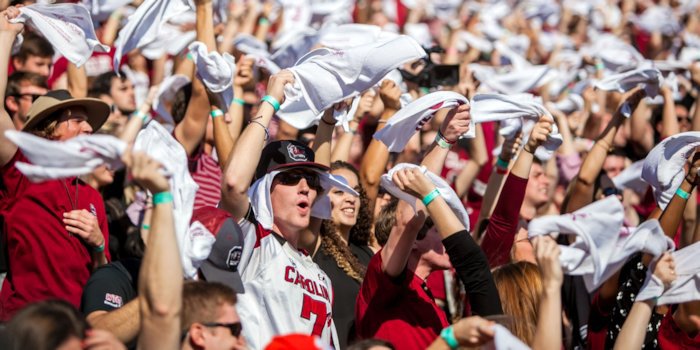 But I didn't. Because the rest of the country is beginning to see what the rest of us already knew – the SEC isn't the king anymore. No one is the king because parity reigns. The tired old "get a real conference" or "if they played our schedule" are now concepts that are set up for ridicule by those of us who actually watch college football and realize that teams like Houston and Temple are better than more than one SEC or ACC or PAC 12 team.
The storyline that started last season continued into this season – each conference has a few really good teams up at the top that beat up on the bottom-feeders. And there are a lot of bottom-feeders in each league. I don't have to name them. You know them. And then there are a lot of teams that are good but not great. They are average. And the teams at the top are really good, but I don't know that we've seen greatness. Not like we've seen in the past.
I thought that perhaps the perception had changed after last season, but the voters had eight SEC teams in the Top 25 of both the AP and Coaches Polls prior to the start of the season. Teams that had more holes than a third-grader's notebook paper snowflake. Teams like Missouri and Arkansas and Auburn. Those teams are nowhere to be seen, and the ACC has Clemson, Florida St. and UNC all trending towards the top. But that doesn't mean the ACC is the best conference or is better than the SEC, because the reality is it doesn't matter. Those three teams have survived the gauntlet of the schedule, and they've done it because of what their coaches and players have accomplished on the field. Not what their conference has done.
Sure, conference affiliations and strength of schedule will always matter. As it should. But if any program has to ride the coattails of their conference in this day and age it speaks to bigger problems. It's 2015 after all, and it's about wins and losses more than it is about your conference. Ask the College Football Playoff committee.
Alabama is very good. Clemson is very good. Oklahoma is playing well and Iowa is undefeated. Four different conferences.
Get a real conference? That needs to be replaced by get a real team and win some games. Then you'll be speaking my language.