| | |
| --- | --- |
| Former Bama QB: Watson needs Young-esque performance to beat Tide | |
---
| | |
| --- | --- |
| Friday, January 8, 2016 8:54 PM | |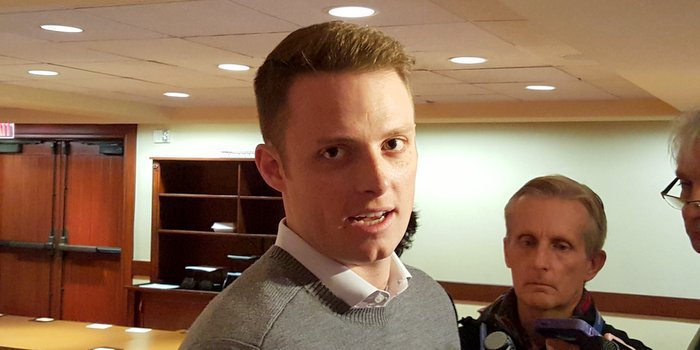 PARADISE VALLEY, AZ – Vince Young mesmerized the college football world with his epic performance in the 2006 Rose Bowl against USC when he ran for 200 yards and passed for 267 more, leading Texas to a 41-38 victory and the national championship.
One former Alabama quarterback thinks Deshaun Watson can have that kind of performance.
Former Tide signal caller Greg McElroy currently serves as an analyst for the SEC Network and is also a college football radio host. On Friday, he was in Phoenix to talk about the Tide's upcoming contest against Clemson in the College Football Playoff National Championship, and he said he admires how Watson plays the game.
"I love Deshaun Watson. He's one of the best players in the country at his position," McElroy said. "He's capable of taking over the game at any moment. I think for as far as flat out speed, the kid can really, really run - 4.4 is what he's listed at and I think he's probably right there. He may be in the mid to low 4.4. The one thing that gets overlooked when everyone wants to talk about his athletic ability is that he's a really good passer. He's very accurate with the football and very decisive. He's only been sacked one time in the last five games."
McElroy said he wonders, however, if Watson's recent workload won't begin to tell against Bama.
"His workload over the last five games concerns me a little bit when it comes to running the football - 24 carries against Oklahoma, 24 carries about North Carolina, 21 carries against South Carolina. That's a really heavy workload against a physical team like this, so I would expect (Wayne) Gallman to get a little heavier workload next week when it comes to running the football," he said. "Deshaun Watson is one of my favorite players in the country. I love his intangibles. I love everything he brings to the position. I love his creativity and I love how competitive he is - 18-1 as a starter speaks for itself."
McElroy said he thinks Clemson will try to exploit Alabama's defense on the perimeter instead of running up the middle into the teeth of the Tide defense.
"If I was Clemson, I would incorporate as many jet sweeps and across the field and across the ball motions that I could possibly have. I want to get Alabama to run sideline to sideline. Alabama is really, really big, but they're also really athletic," he said. "If you try to run right at the teeth of that defense, they're not going to be able to achieve much. That's just the truth. Michigan State has one of the best offensive lines in college football with two All-Americans and they couldn't do anything on the ground. In the last 10 quarters, Alabama has allowed 45 rushing yards.
"If you run right into the teeth, you're going to have a difficult time, so if I was Clemson and I was Coach (Jeff) Scott or Coach (Tony) Elliott, I want to get people running sideline to sideline and try to create some lanes, whether it's jet sweeps with Artavis Scott or trying to hand the ball to Gallman on the outside or using a couple of running backs in the backfield at the same time or getting Deshaun to roll out to his right and throwing a screen pass back to the left. Get things going horizontally and then try to create something vertically. Getting Reggie Ragland or Reuben Foster or some of those defensive linemen to take a step at an angle that is parallel to the line of scrimmage is imperative because if you try to run right at them it's going to be tough sledding."
Because of Alabama's defensive reputation, McElroy thinks Watson will have to have a Young-esque performance if Clemson is to win.
"I think in order for Clemson to beat Alabama, Deshaun Watson has to have a performance similar to that of Vince Young in the 2006 Rose Bowl. The thing is he is capable of that - passing it, running it, being creative enough behind the line of scrimmage, throwing the ball vertically down the field," McElroy said. "Alabama's defense is the best that I've ever seen at this level. They are absolutely incredible. Deshaun Watson with a performance that he's capable of, if he plays his best game you can make the argument that he's the best player in college football. It's really a good on good matchup.
"It's exactly what you want in a national championship game. I think if Clemson gets off to a good start, Deshaun Watson plays well, they win the turnover battle - I believe they're 42-4 when they win the turnover battle with Dabo Swinney as their head coach, however this year they have not been great when it comes to taking care of the football with 26 turnovers for the offense or 113th in the nation. Those three factors are always huge. If Alabama lets Deshaun Watson become the player he's capable of becoming then it could be a tough day."