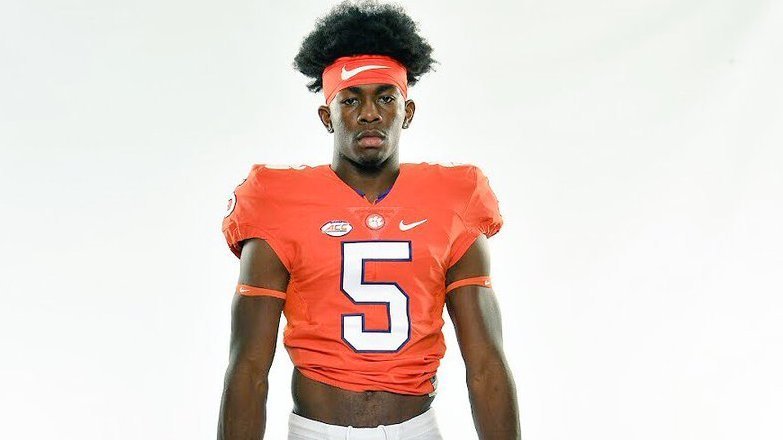 | | |
| --- | --- |
| Five-star WR Justyn Ross and family making final decision | |
---
| | | |
| --- | --- | --- |
| Sunday, February 4, 2018, 9:01 AM | | |
All of the official visits have been taken, and all three head coaches have made their recruiting pitch while making a final in-home visit. The rest is up to 5-star wide receiver Justyn Ross.
Ross, out of Phenix City (AL), has had the same top three of Alabama, Auburn, and Clemson since last summer, and will decide which one of those three schools he will attend on National Signing Day at 2:15 PM on ESPN2.
It might be a last-minute decision.
"It might go down to the wee hours of that morning," Ross told AL.com earlier this week. "I'm just trying to decide where is the best place for me to go."
Alabama head coach Nick Saban, Clemson head coach Dabo Swinney and Auburn head coach Gus Malzahn each made an in-home visit last week. Swinney was joined by wide receivers coach and co-offensive coordinator Jeff Scott and area recruiter Todd Bates.
"They are shutting it down and keeping to themselves," said Central High coach Jamey Dubose. "I know they feel comfortable with all three and it's going to be a difficult decision."
Ross told AL.com that he wants a place that makes his family happy.
"I'm really looking for somewhere I feel comfortable and my family feels comfortable," Ross said. "That's the main thing because I'm going to be staying there for the next two or three years. I feel I have a chance to get on the field early at each school."
Dubose said the Tigers have done an exceptional job in recruiting Ross.
"They've done an outstanding job," Dubose said. "They came to the school and then did an in home. Everything went well. He feels really comfortable with them. Justyn enjoys spending time with them. They've done as good a job as I've seen in my 25 years of coaching. They've done an outstanding job with him. He's been high on them throughout."
However, Dubose acknowledged the Tigers face an uphill battle in trying to pry Ross out of his home state of Alabama.
"We do have two great programs in the state but everybody is different," he said. "Jameis Winston was one of the last to leave the state. It comes down to a family decision and where they feel comfortable."
Ross admitted the decision will be tough.
"I still would like to play for my state, but I don't know for sure," Ross said. "It's really a tie down the stretch right now between Alabama, Auburn, and Clemson. It's going to be hard."
Ross is considered by many to be the top recruit in the state of Alabama. He earned a spot on Alabama Sports Writers Association's (ASWA) 2017 Class 7A All-State football team after finishing his senior season with 37 catches for 730 yards and 13 touchdowns.
As a junior, Ross had 38 catches for 663 yards and eight touchdowns to earn ASWA 7A All-State first- team honors. He had 34 catches for 672 yards and seven touchdowns as a sophomore.
Ross made his official visit to Clemson back in November. He visited Auburn and Alabama last month.