| | |
| --- | --- |
| Attorney for Rogers speaks out | |
---
| | |
| --- | --- |
| Friday, June 28, 2013 5:03 PM | |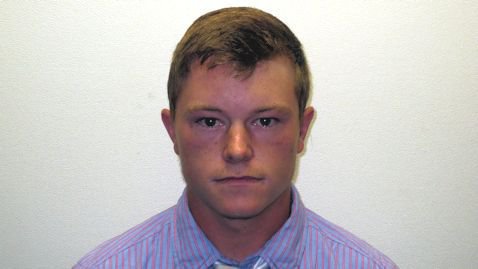 The attorney for 18-year old Micah Rogers, who was arrested Friday in conjunction with the vandalism of Howard's Rock, told TigerNet Friday afternoon that Rogers knew as late as last week that he was sought in the investigation.

Frank Eppes, the attorney who has been retained by the Rogers' family, told TigerNet that Friday's arrest was set in motion late last week.

"What I can say is that last Thursday, Micah Rogers realized that he was being sought for questioning in this matter," Eppes told TigerNet. "Last Friday, the family retained me and he came in this week on Monday and identified himself [that he was being sought because of the truck video]. The charges were brought and now we let the judicial process take its course."

Eppes said that the family has been besieged by phone calls from angry fans, and the family respectfully asks for their privacy.

"On behalf of the family, let me ask that they have their privacy during this situation," Eppes said. "Right now, this needs to be resolved. The law allows you to take a deep breath on something like this and resolve the case. That is where we are right now. He has not said anything that has acknowledged his guilt – we just have to let the judicial process run its course."

I spoke with several sources familiar with the Pickens County General Sessions Court, and I have been told that cases like this one are generally heard anywhere from six months to a year after the arrest.



Contrary to rumors, Rogers does not have a prior arrest record and did not apply to Clemson.

However, a source close to the situation has told me that as a condition of Rogers' bond, he is not allowed on the Clemson campus.