---
| | |
| --- | --- |
| Thursday, March 20, 2014 12:04 PM | |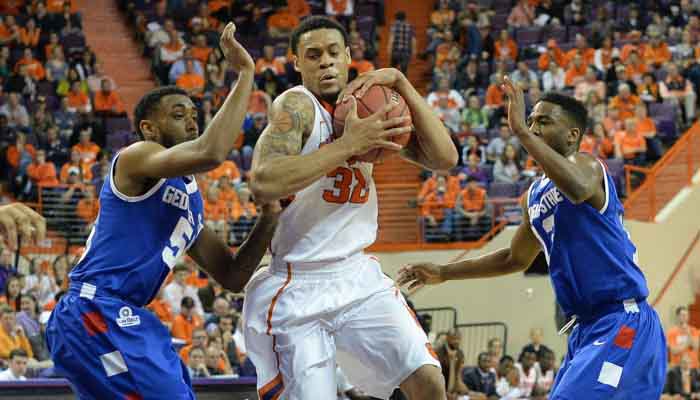 CLEMSON – The advantage of playing on your home court can't be overstated, and for the Tigers the path to New York runs through Clemson.
Clemson will play Illinois in the second round of the NIT bright and early Sunday morning at 11 a.m., but at least they will be in their own gym with the home crowd behind them.
The Tigers have won ten consecutive NIT games within the friendly confines of Littlejohn, dating back to 1982.
Fan support has had its ebbs and flows this season, but the last two crowds in Littlejohn Coliseum have been outstanding – a sellout crowd against Pittsburgh in the regular season finale and a small, but raucous crowd for Tuesday night's NIT game against Georgia State.
Junior guard Damarcus Harrison

Damarcus Harrison
Jr. Guard
#21 6-4, 200
Greenwood, SC
View Full Profile told TigerNet after the win over Georgia State that the team can sense a culture shift among the fans as more people have shown up to support the Tigers.
"I was very surprised. I saw a few students that came out to the game, too," Harrison said Tuesday night. "I was surprised that that many people came out to the game. I thought they would all be at home and watching on TV. That just shows how we've changed the culture this season. We've got fans backing us now."
Despite the up and down attendance, Clemson is 15-3 when playing in the friendly confines of Littlejohn Coliseum and the Tigers success comes from the fact that the players take protecting their home court seriously.
"My mindset is just to not get beat on our home floor. I don't like losing on our home floor," ACC Defensive Play of the Year K.J. McDaniels

K.J. McDaniels
Jr. Forward
#32 6-6, 200
Birmingham, AL
View Full Profile said. "Our fans come out here to support us and it's important to keep them happy, so we have to go out there and give it our best effort."
With home-court advantage through the next two rounds of the NIT, the orange-clad faithful can play a major role in helping the Tigers punch their ticket to Madison Square Garden, and Harrison thinks the home crowd can be the sixth man.
"It's very important because the fans are like a sixth man for us," Harrison said. "They give us a lot of energy. Us being at home and having the fans can really give us a boost. That can help us advance and keep us in the tournament."