| | |
| --- | --- |
| Venables says linebacker rotation coming into focus | |
---
| | |
| --- | --- |
| Friday, March 8, 2013 8:09 PM | |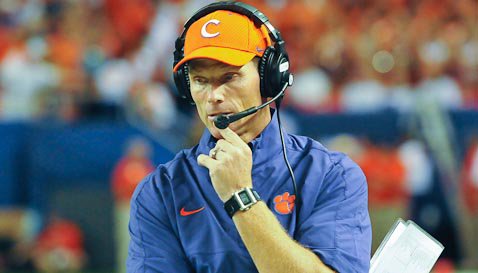 CLEMSON – The linebacker rotation is beginning to round into shape according to defensive coordinator Brent Venables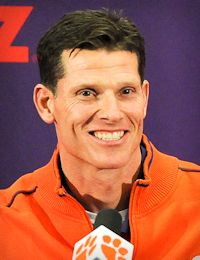 Brent Venables
Defensive Coordinator / Linebackers
View Full Profile .
Venables met with the media following Friday's practice, and he said that Stephone Anthony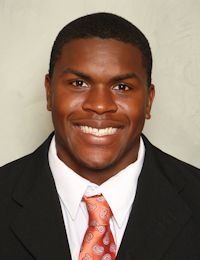 Stephone Anthony
So. Linebacker
#12 6-3, 235
Polkton, NC
View Full Profile won't be moving to the outside as some had thought, but now has the size and strength to be the prototypical MIKE [middle] linebacker.
Venables then said there was a lot to like about the group of linebackers he currently has on campus.
"I really like this group of guys. We have a lot of chemistry and experience and intelligence with the group," Venables, who is starting his second spring at Clemson, told the media. "We have guys that can run and hit and like to compete. We are just moving some guys around and trying to experiment to see if we can add additional depth."
There had been speculation that Anthony – who played on the outside in high school – would move back to the outside this spring, but Venables said that Anthony is staying in the middle, and now has the size he likes in a middle linebacker.
"He is really comfortable. He is just now getting comfortable at MIKE," he said. "I would hate to put him in a position where he now has to start over. He is up to 246 pounds. He is the prototypical middle linebacker. He's an athletic middle linebacker. I think that is a good position for him. At outside, we have Quandon Christian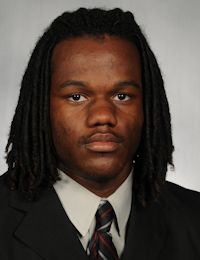 Quandon Christian
RS Jr. Linebacker
#34 6-2, 225
Lake View, SC
View Full Profile , T.J. Burrell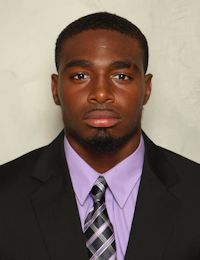 T.J. Burrell
Fr. Linebacker
#41 5-11, 215
Goose Creek, SC
View Full Profile , Spencer Shuey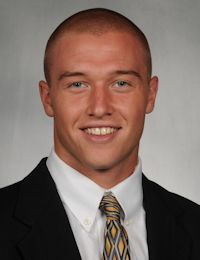 Spencer Shuey
RS Jr. Linebacker
#33 6-3, 230
Charlotte, NC
View Full Profile , Tony Steward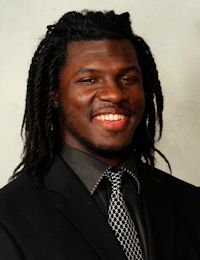 Tony Steward
So. Linebacker
#7 6-1, 235
Hastings, FL
View Full Profile and Kellen Jones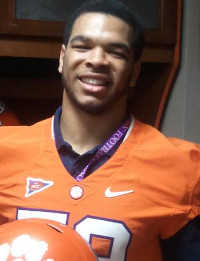 Kellen Jones
So. Linebacker
#52 6-1, 215
Houston, TX
View Full Profile amongst others. It is a good corps of outside backers."
Jones, the transfer from Oklahoma who sat out last season, is already turning heads out on the practice field.
"He is very comfortable with the system. When he gets in there he is very disruptive and very instinctive and plays super fast," Venables said. "He amps things up and he is a very hungry and emotional guy. He is at WILL right now as we try to get that position solidified. I feel very good at MIKE – I know Stephone can play there and Spencer can play there and B.J. can play there. Right now we are just trying to get a solid two at the WILL, and he is a part of that."
Venables said he likes his entire front seven, but needs to see that group get more pressure on the quarterback than they did last season.
"I like the front seven. Do we have any difference makers? We have to find that out," he said. "When you see guys beating guys 1-on-1, you see what it does to an offense. You saw in the LSU game where they were behind the chains. We need to develop that in the spring. In the first half of the year [last season], we didn't do that and didn't pressure the quarterback. Against great teams, you have to be able to do that. People are better than ever now at blocking you. Up front, you have to whip people 1-on-1, bottom line. I am hopeful that will develop."
One of the question marks on the defensive line is who will play defensive end, and Venables said he would definitely move Vic Beasley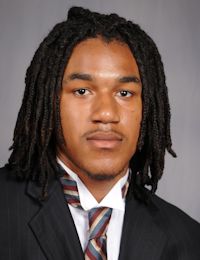 Vic Beasley
RS So. Defensive End
#3 6-3, 225
Adairsville, GA
View Full Profile to the opposite side of the line from Corey Crawford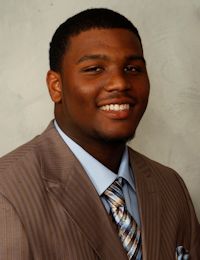 Corey Crawford
So. Defensive End
#93 6-5, 270
Columbus, GA
View Full Profile if those two were the best players.
"I would. We are going to find out who our two best are and get them on the field," he said. "He [Beasley] has to get more consistent with attitude, effort and intensity. He has to really invest in it. The great ones do, and the other ones don't. You have to do it off the field – you have to become a junkie. You have to study your opponents and their habits and attacking your own weaknesses. We want him to be a leader. He has a unique skill set in his explosiveness and his quickness, even though he doesn't have ideal size."
Venables is also getting his first look at early enrollees Shaq Lawson

Shaq Lawson
Defensive End
#90 6-4, 240
Central, SC
View Full Profile , Ebenezer Ogundeko and Jadar Johnson, and he said he likes what he sees.
"Big and long. They are all big and long and really pretty athletic," he said. "Shaq has the biggest butt and hands and feet I've watched on tape. When he puts those hands on people it is pretty impressive. That's a good thing. Big athletic, disruptive guys. Jadar is learning a lot back there in the secondary. He is a hard worker and is a big, sharp kid."