| | |
| --- | --- |
| Tigers dreaming of FSU? Not a chance | |
---
| | | |
| --- | --- | --- |
| Monday, October 7, 2013, 11:02 PM | | |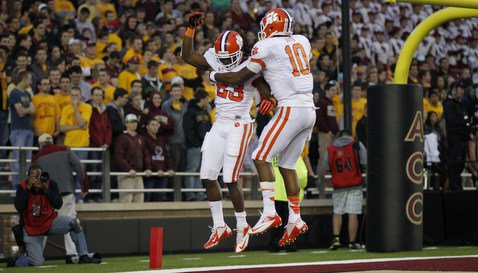 CLEMSON – The news came across through email early Monday that Clemson and Florida St. would be an 8 p.m., primetime start on ABC.
Throw in a potential visit from ESPN's GameDay crew – the second time this season if it happens – and it's easy for Clemson fans to dream of what might be the biggest game for the Tigers since the 1981 season.
But that's for the fans. And unlike 2011, when an 8-0 Clemson team full of freshmen started believing some of the press clippings and perhaps looking ahead to postseason awards and rewards, this team is following Clemson head coach Dabo Swinney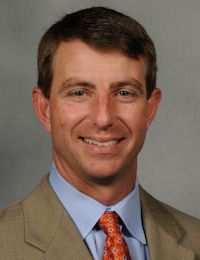 Dabo Swinney
Head Coach
View Full Profile 's mantras of the nameless, faceless, opponent and the fact that each week is the biggest game of the year.
During Monday's interview sessions with offensive coordinator Chad Morris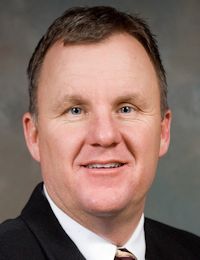 Chad Morris
Offensive Coordinator / QBs
View Full Profile and selected players, they toed the company line without exception, starting with Morris, who said he wouldn't let his offensive group look past Boston College.
"They don't have to look very far but two or three clips into video to realize that this is a good team. They've got a new coach. They're getting better every week," Morris said of the Eagles. "They're going to bring a lot of pressure, much like Syracuse did. We have to be ready and sound in how we protect. We have to be ready to execute our system. We've said it from day one. They're going to come in here and we're going to get their absolute best. And that is what we expect. We have to worry about the Clemson Tigers. We have to get better today, we have to have a great week of work and be ready. This is going to be a very challenging game. It's going to be a physical game. It has been since I've been here."
Corner Bashaud Breeland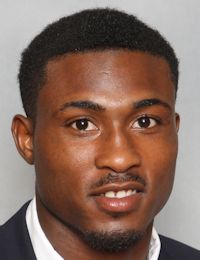 Bashaud Breeland
RS Jr. Cornerback
#17 6-0, 195
Allendale, SC
View Full Profile went a step further than Morris, and said he doesn't even know who Clemson plays after Boston College.
"There is no difference. We take it one game at a time. I don't know who we play next week (after Boston College), to be honest," Breeland said with a smile. "I don't worry about that. That's what we've done all season and what we hope to keep doing."
The Tigers don't have to dig into ancient history to see the role that Boston College has played as a spoiler for the Tigers.
The Eagles first league victory came against Clemson in Death Valley in 2005. Fast forward to 2007, and no one who was in attendance that chilly November night will ever forget the late touchdown pass from Matt Ryan to Rich Gunnell , a pass that gave the Eagles a 20-17 victory and knocked the Tigers out of the ACC title game.
The Tigers were also heavy favorites against an undermanned Boston College team in 2010, but lost 16-10. Last season, the Tigers again managed to escape Chestnut Hill, this time with a 45-31 victory.
I clearly remember Clemson head coach Dabo Swinney – then a receivers coach – kneeling on the sideline picking at grass after the Matt Ryan game, a disconsolate look on his face, for several minutes once the game had ended. He said during his Sunday teleconference with the media that he knows what will happen if the Tigers look past this game.
''We'll get beat,'' he said without hesitation. ''Our only objective is to get to 6-0 and we'll worry about the next one after that,'' Swinney said. ''We have to stick with our formula.''
During Monday's interviews, starting right tackle Shaq Anthony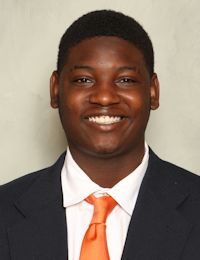 Shaq Anthony
RS So. Offensive Tackle
#76 6-3, 265
Williamston, SC
View Full Profile took a pause from discussing Boston College to chide a writer who asked about Florida St.
"We are discussing Boston College right now. We are focused on Boston College," Anthony said. "Taking care of Boston College. When that game (FSU) comes, that game comes. But right now we need to focus on this Saturday."