| | |
| --- | --- |
| Injury news dominates Wednesday practice report | |
---
| | | |
| --- | --- | --- |
| Wednesday, October 9, 2013, 7:48 PM | | |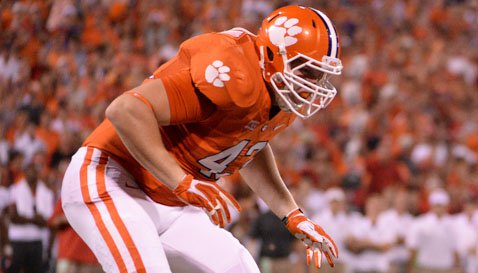 CLEMSON – Injuries were the topic of the day following the Tigers' Wednesday practice, and the news ran the gamut between good and bad.
The top story is that redshirt freshman Patrick DeStefano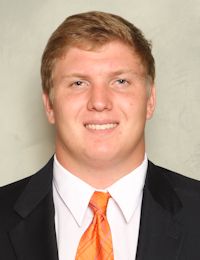 Patrick DeStefano
RS Fr. Offensive Line
#71 6-5, 275
Spartanburg, SC
View Full Profile 's football career is over, according to Clemson head coach Dabo Swinney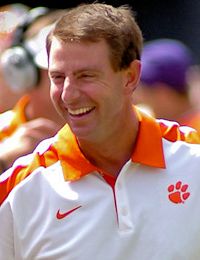 Dabo Swinney
Head Coach
View Full Profile .
"Unfortunately, we have some bad news to announce about Patrick DeStefano," Swinney said outside of the indoor practice facility. "You know that we held him the last couple of ball games, and he had a neck issue. His neck actually checked out okay, but they wanted to do some further tests on Friday. He has been battling some stingers, and usually it will go away, but he has had some lingering stingers. They wanted to do some type of nerve test last Friday, and the test didn't come back good. It is a decision that he has made, along with his family and the doctors' opinion for him, that he not play football anymore."
Swinney said that DeStefano had the same issue in high school at Dorman, but they would go away. However, the nerves would pinch when he bent his neck and the problem wouldn't go away. He then said that it ended a promising career.
"That is a tough blow for him and for our team," Swinney said. "Patrick loves football. We don't have anyone on our team that is more committed to being a great football player and doing it our way. It is just a shame to lose a guy like that. And he was on his way to being a great player for us. We all know that is part of the game. Unfortunately it ends for all of us at some point – you are either hurt or you're not good enough. That is just part of the game. It is unfortunate for him. That is sooner than we would have liked it to be, but he will still be very much a part of our football program. But this is the best decision for him and his future health. "
Defensive back Martin Jenkins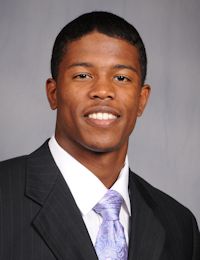 Martin Jenkins
RS Jr. Cornerback
#14 5-10, 180
Roswell, GA
View Full Profile , who lost a tooth and broke his right thumb at Syracuse last weekend, should be ready to play against Boston College Saturday.
"Jenkins is good. He practiced today. That guy is super-human," Swinney said. "He had surgery Monday and was back out there today, and had a big old club hand. He will have a casted thumb down to his wrist, but he will have some fingers there and he will be ready to go Saturday."
Safety Travis Blanks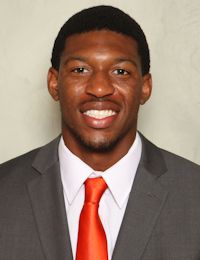 Travis Blanks
So. Defensive Back
#11 6-0, 190
Tallahassee, FL
View Full Profile sprained his PCL against the Orange, and Swinney said the sophomore would be available to play if he is needed.
"Travis Blanks looks good. He practiced today. He is going to be available to play," he said. "Where we are with him right now is that he will play if he has to. The game will dictate that. The game will dictate if and or how much he plays. He practiced today and looked good, but we would like to hold him if we could. But I don't know if we will be able to do that. We will start out with Jayron (Kearse) and T-Wat ( Taylor Watson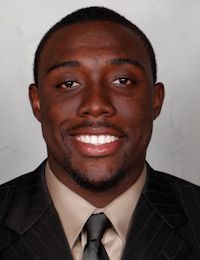 Taylor Watson
RS Jr. Safety
#30 5-10, 205
Simpsonville, SC
View Full Profile ) and Jadar (Johnson) and (Ronnie) Geohaghan. We will see how those guys do."
Linebacker Ben Boulware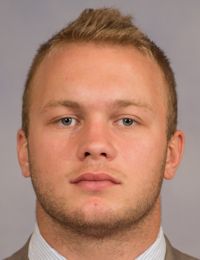 Ben Boulware
Fr. Outside Linebacker
#10 6-1, 230
Anderson, SC
View Full Profile will be held out after also suffering a bruised knee last Saturday.
"Boulware is going to be out this week. He is a lot better but is still a little sore and hasn't been able to cut it loose, but we hope by Monday he will be better," Swinney said.
Another piece of good news is that linebacker B.J. Goodson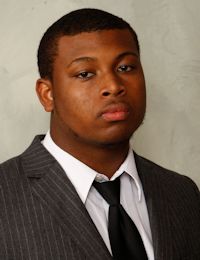 B.J. Goodson
RS So. Linebacker
#44 6-0, 240
Lamar, SC
View Full Profile , who had been dealing with the effects of a concussion, will play this weekend.
"B.J. is back. It is good to have him back, especially with Ben being out," Swinney said. "It is good to have him back, because he gives us another big body for special teams. He gives us that big SAM backer and he can also play MIKE and gives us a real physical presence at linebacker."