---
| | | |
| --- | --- | --- |
| Wednesday, January 16, 2013, 2:04 AM | | |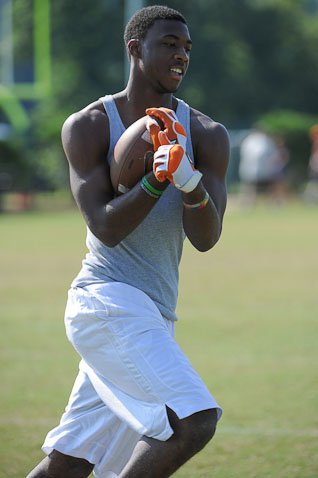 When Nuk Hopkins declared for the NFL draft, he left big shoes to fill, but Mike Williams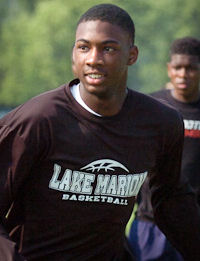 Mike Williams
Wide Receiver
6-5, 205
Holly Hill, SC
View Full Profile believes he's up to the challenge.
Williams, the four-star wide receiver out of Santee (SC) Lake Marion will step into Hopkins' position, and he told TigerNet Monday evening that he thinks he can have a big impact as a freshman.
Williams met with offensive coordinator Chad Morris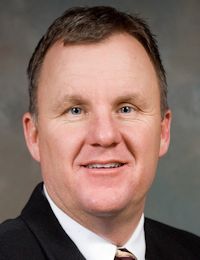 Chad Morris
Offensive Coordinator / QBs
View Full Profile while on his official visit this past weekend, and Morris told him that with a good work ethic, he would have an opportunity to be a major contributor next season.
"I had a chance to sit down with Coach Morris, and he told me I would be playing in Nuk Hopkins' spot.," Williams said. "He told me that I could have a big impact on the team. He told me I had to prepare to work hard."
Williams saw the success that Hopkins had against LSU in the Chick-fil-A Bowl and he said that he's excited at the possibility of being one of quarterback Tajh Boyd's top targets in 2013.
"I am excited to play the same position Nuk played," Williams said. "In the bowl game, he played a great game and stepped up when the game was close. He made a big catch on 4th down and Tajh made a big throw. Coach Morris told me that position catches a lot of balls and I am really excited about that."
Despite losing Hopkins, Clemson still has great depth at wide receiver and Williams said that he knows he won't have to carry the load alone.
"We still have some great wide receivers at Clemson, and I feel like I will be a great wide receiver," Williams said. "I know I have to work hard, but I think I can be a great wide receiver."
Because of the depth, the Clemson coaching staff wanted Williams to know that there is no extra pressure on him to perform.
"They were just telling me that there is no pressure," Williams said. "They were telling me I can get some good playing time as a freshman, and everything can work from there. I am really confident in what I can do. I just have to hit the weight room after basketball and run a lot and get prepared for college football."
Williams and Boyd began to build the relationship that is necessary for all quarterbacks and their wide receivers and Williams said they are both eager to get to work.
"My player host was Tajh Boyd," Williams said. "We went to Coach Swinney's lake house. That is a nice house. He [Swinney] talked to me Saturday at the lake house, he just was saying that he was ready for me to get there and ready for me to start playing."
As a senior, Williams had 54 receptions for 1,295 yards and 10 touchdowns. Playing defense, he accounted for 15 tackles and three interceptions.
As a junior, he was responsible for 1,269 yards receiving on 65 receptions and 12 touchdowns. He was also a part-time contributor at quarterback, completing 20-of-35 passes for 354 yards and three touchdowns.
As a sophomore, Williams had 42 catches for 700 yards and five touchdowns, while passing for 450 yards and three touchdowns.